All Posts Tagged With: "Ken Paves"
Ken Paves, Celebrity stylist to the stars and co-star of VH1's Jessica Simpson's: The Price of Beauty, is set to launch a new hair care collection, Self Help: Care of Ken Paves, on May 10th, 2010, on QVC.
The Self Help line is a collection of restorative hair care developed to target aid in color preservation, increase hair elasticity and reverse damage, giving women the self help they need to feel good inside and out.
Victoria Beckham at the Vanity Fair Oscar Party 2010. The Hairstyle: Super glamorous and very elegant. The Style Genius: Ken Paves.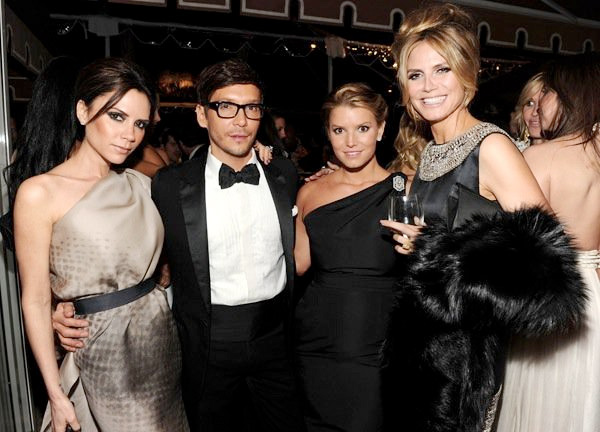 L to R: Victoria Beckham, Ken Paves, Jessica Simpson, and Heidi Klum
The Hair Tutorial by Ken Paves: "Victoria is a gorgeous woman and wears her short hair well! It always looks so effortless, yet elegant and modern. For the Vanity Fair Oscar Party, we enhanced the volume but kept it sleek.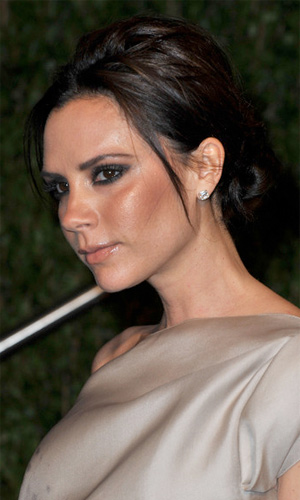 Jessica Simpson at the Vanity Fair Oscar Party 2010. The hairstyle: gorgeous. The Style Genius: Celebrity Hairstylist Ken Paves.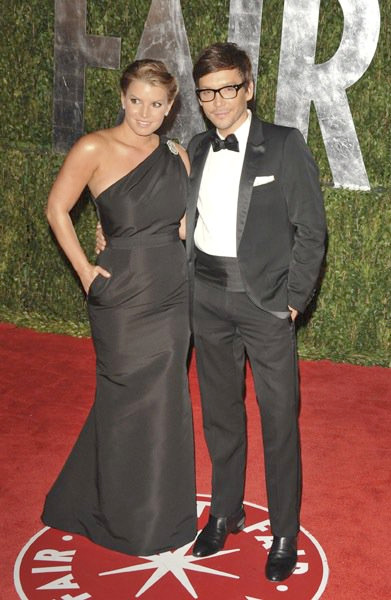 L to R: Jessica Simpson and Ken Paves via www.facebook.com/kenpaves
The Hair Tutorial by Ken Paves: "I created an updo on Jessica that's young and fresh, but still sophisticated and modern depending on which angle you view it from. I started off on her air-dried hair, and sprayed my Ken Paves Volumizing Spray ($22: Ulta) all over, and began curling it with my 1 inch curling iron (Ken Paves Curling Iron, $60: Ulta) to give the hair some bend.

Celebrity stylist extraordinaire Ken Paves joins QVC for its first tweetchat of 2010. As part of The Whole You celebration, Ken will be live tweeting with fans on Monday, January 18th, 2010, at 1pm ET, answering questions about hair care, styling tips, and products. Make sure to follow @behindtheq and @kenpaves for all the fun and to submit your questions!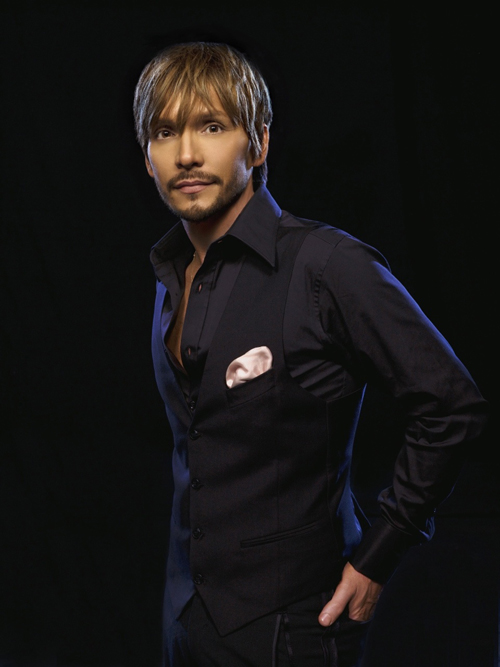 Ken Paves
Want more Ken? Check out hairdo by Ken Paves & Jessica Simpson. Inspired by styles Ken Paves has created for Jessica Simpson, and test-driven by Jessica herself, this wig line is a collection of easy-to-use, affordable, clip-in hair extensions, wigs, bangs and bands."
Ken Paves interviews with Marta Walsh
Celebrity hair stylist Ken Paves tells Talking Makeup how to get Nelly Furtado's hairdo at the 2009 AMA's!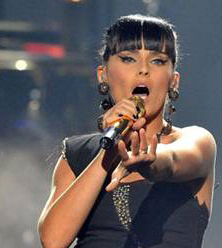 "For Nelly, we (Roberta Rogers from my LA salon and I) created a sleek ponytail with thick, modern chunky bangs. We started by spraying her damp hair with a volumizing spray (try my Ken Paves Healthy Hair Volumizing Spray, $22), and blowing it straight with my Ken Paves Professional Hair Dryer ($100, ULTA), using a Mason Pearson brush.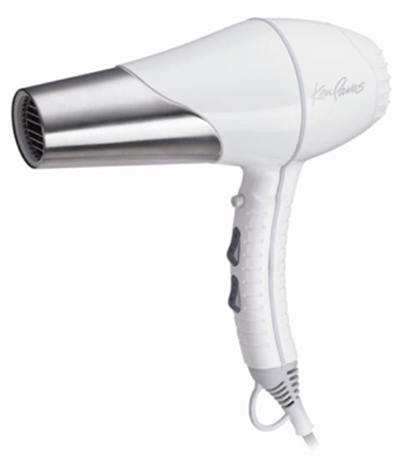 Stand out this season with perfect holiday hair!
This is the time of year for celebration, and you want to make sure you look as great as you feel. These tips and products from celebrity hair stylist Ken Paves, whose clients include Jessica Simpson, Jennifer Lopez and Eva Longoria Parker – are all you need to get party-worthy hair in a snap.
For a fun alternative to your everyday hair style, clip in hairdo's Wrap-Around Pony ($49: QVC.com). This easy-to-do style looks chic and effortless, and it only takes minutes to do! The Wrap-Around Pony instantly adds length and volume to your hair, and can be heat styled to achieve any desired texture. Stars like Blake Lively have wowed on the red carpet by sporting this fun, flirty look.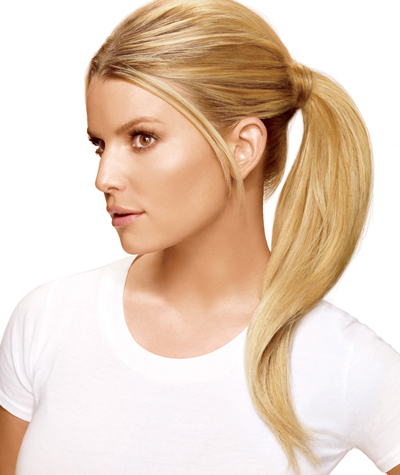 Talking Makeup has just found out that beauty expert Ken Paves has signed on for the experience of a lifetime; to co-star with best friend and long time client Jessica Simpson in a docu-series trekking the globe to discover how women around the world define beauty. The Price of Beauty is produced by RDF USA and will air on VH1.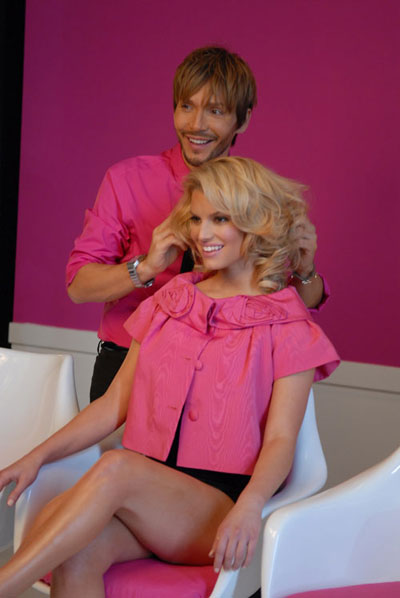 Ken Paves Interview With Marta Walsh
Get perfect summer waves with help from Ken Paves and hairdo Clip-In Extensions. Summer hair should look easy and effortless, so ditch the blow-dryer and opt for the sexy, tousled look!
Here are two quick and easy options to achieve this beach-worthy style: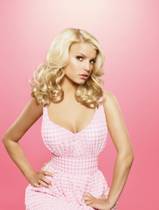 hairdo Clip-In Wavy Extensions ($95-$110) instantly add volume, length and texture to your hair! These easy-to-use, one piece extensions are the perfect way to get that "just off the beach" look in a snap. The extensions are already styled for you, so achieving this style is just as effortless as it looks! Available in 16 multi-tonal shades and created with patented Vibralite, hairdo revamps your look to create a sexy, natural-looking style.
Lauren Conrad or L.C. was spotted with a brunette wig this weekend as part of a photo shoot for Harper's Bazaar.
By the way, Talking Makeup has the scoop: Ken Paves is the hair stylist responsible for creating Lauren Conrad's look at her recent Harper's Bazaar shoot.
Kim Kardashian also showed off a different look last week on behalf of Oprah's mag, O.
Who Looks Best With a Wig Lauren Conrad or Kim Kardashian? Tell Talking Makeup what you think?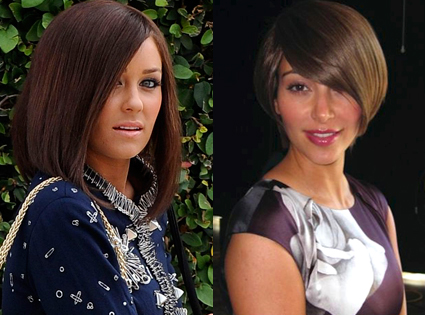 Wenn; kimkardashian.celebuzz.com via: eonline.com
Read Marta Walsh's interview with Ken Paves
Read Marta Walsh's interview with Kourtney Karadahian
Read Marta Walsh's interview with Khloe Kardashian
So, It's no secret that celebrities turn to extensions when the sudden crave for long hair kicks in, but it's the recent photos of super star Katie Holmes that has everyone talking.
Katie Holmes recently turned her infamous bob into cascading long waves, leaving everyone wondering how it could have been done and still look so natural?
One way to achieve the look is with Great Lengths Extensions – the semi-permanent extension system for some of Hollywood's elite. In addition to the superior quality of the human hair used by Great Lengths, the other reason it's favored among the famous is because of how safe and gentle it is on one's real hair.