All Posts Tagged With: "Lauren Conrad brunette wig"
Lauren Conrad or L.C. was spotted with a brunette wig this weekend as part of a photo shoot for Harper's Bazaar.
By the way, Talking Makeup has the scoop: Ken Paves is the hair stylist responsible for creating Lauren Conrad's look at her recent Harper's Bazaar shoot.
Kim Kardashian also showed off a different look last week on behalf of Oprah's mag, O.
Who Looks Best With a Wig Lauren Conrad or Kim Kardashian? Tell Talking Makeup what you think?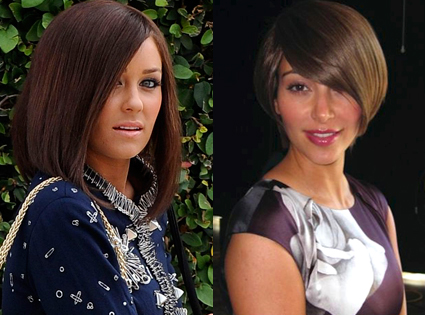 Wenn; kimkardashian.celebuzz.com via: eonline.com
Read Marta Walsh's interview with Ken Paves
Read Marta Walsh's interview with Kourtney Karadahian
Read Marta Walsh's interview with Khloe Kardashian