All Posts Tagged With: "Conditioner"
Best Hair Mask (high end): The winner is: It's a "10" Miracle Silk Express Hair Mask. Claims to Instantly detangles and Reduces frizz: True for both. You really feel this deep conditioner working as soon as you put it on. Hair does feel smooth and silky right away, which some conditioners can't do. It is a 10.
This season, Redken Global Creative Director Guido capitalized on understated beauty at Victoria Beckham's FW 2017 Show.
"A lot of designers like to talk about personality. At some shows, you can find an edgy, East Village cool-girl, but here at Beckham we wanted to highlight an understated beauty. I've seen a resurgence of a new idea of luxury in hair – very clean hair that's left to dry naturally. I love using Diamond Oil Shampoo and Conditioner to obtain this level of shine.
The fist time I became aware of Privé hair care products was at the Elizabeth Arden salon reopening in Biltmore Phoenix AZ, they were on their product shelf. I finally got to try them this morning and I'm very impressed. I was worried it won't be effective in cleaning my hair as I noticed this is the case in some 'green' hair products.
Why I love Privé Concept Vert Shampoo and Conditioner?
It is something most women do on a daily basis – fight the aging process. Capitalizing on 50 years of scientific DNA, women can rest assured their age-defying needs are met with Redken's NEW age-defying regimen featuring NEW Cover Fusion professional haircolor, Time Reset at-home haircare range, and a Time Reset Salon Service to combat and prevent aging hair.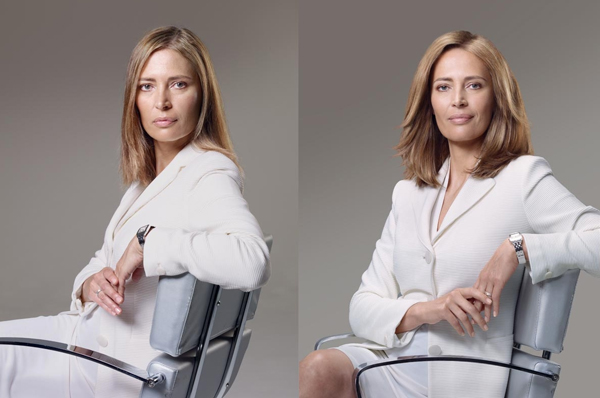 "Most of us are well-versed on the impact of age on the skin, and less attention is spent on the effects of aging on the hair," states David Cannell, Redken Research and Development Expert.
René Furterer launches the NEW and improved FIORAVANTI shine enhancing conditioner. When it comes to hair, shine is always in, so it comes as no surprise that radiance is the number one expectation for hair care. The conditioner is super enriched with Fioravanti Complex and Acerola Cherry Vinegar formulation to deliver optimal light reflection.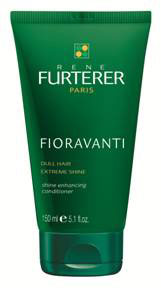 Watch Marta's video blog and find out why she is all about the NEW Sunsilk Hydra TLC hair care collection co-created with celebrity and top hairstylist Teddy Charles. Sunsilk Hydra TLC has lunched in March 2010. Please note that Marta's hair in the video was styled with Sunsilk Hydra TLC products. Hope you love:)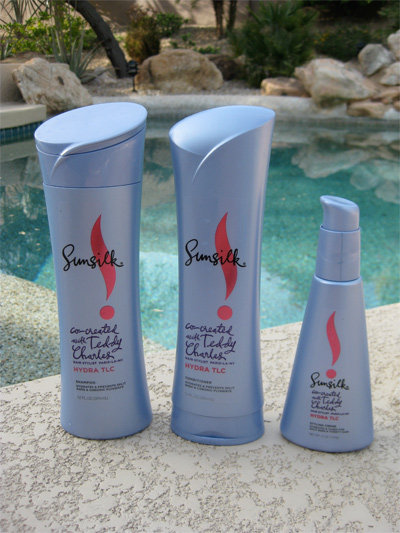 L to R: Sunsilk Hydra TLC co-created with Teddy Charles Shampoo, Sunsilk Hydra TLC Conditioner, Sunsilk Hydra TLC Styling Creme
Available only at Walmart and drugstore.com.
Winter Hair:  Take care of your hair this season! Fight harsh winter elements by hydrating, protecting and nurturing brittle, flat and damaged hair. Wella System Professional Power Mask is designed to smooth and condition severely damaged hair, while improving manageability and shine.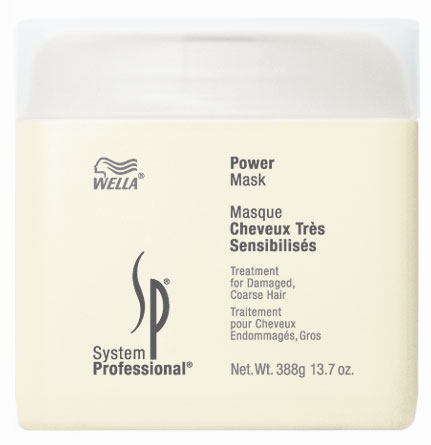 Tip: Cold weather drains the moisture from your hair. Wear a scarf, hat or cap to protect your hair from the cold and wind. This will also help to prevent knots and dry ends. Stash a smoothing balm in your purse to tame flyaways.
It's been a long but fun beautiful year here at Talking Makeup. I've tried many beauty products and fell in love 100 plus times. Here is the list of my favorite hair products for 2009! I really hope you all enjoy "The List" and love them as much as I do:)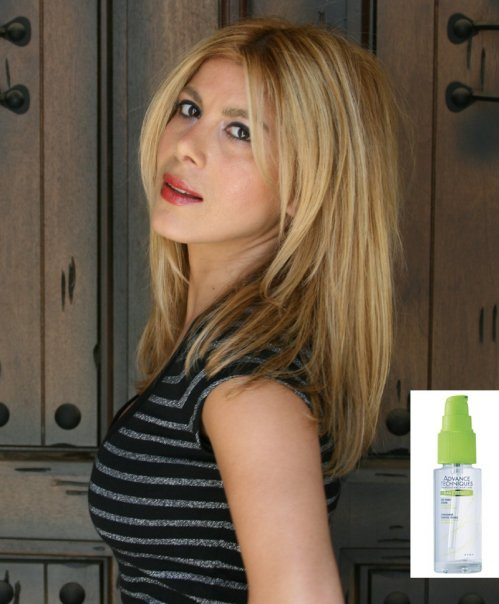 Marta Walsh is having a great hair day thanks to Avon Advanced Techniques Dry Ends Serum:)
Shampoo & Conditioner
For Blonde Hair:
1. Pantene highlighting expressions
2. John Frieda Collection sheer blonde
3. Redken Blonde Glam
Frizzy hair, dry hair, color treated hair:
1. Pantene Smooth Vitality
2. Pureology supersmooth and Pureology hydrate
3. Living proof no frizz
4. Paul Labrecque Repair
5. Moroccanoil moisture repair
6. L'Oreal Professionnel Paris vitamino color
7. Pantene Pro V Restoratives Frizz Control
8. L'Oreal EverPure Moisture
9. Leonor Greyl nourishing shampoo for long and dry hair
Klorane's New, improved shampoo and conditioner with oat milk will be available in January 2010.
Oat milk based hair care has long been recognized for its gentle, softening properties, including amongst them the widely received KLORANE oat milk range. Now, KLORANE has taken further strides to modernize and improve upon its shampoo and conditioner duo for the whole family.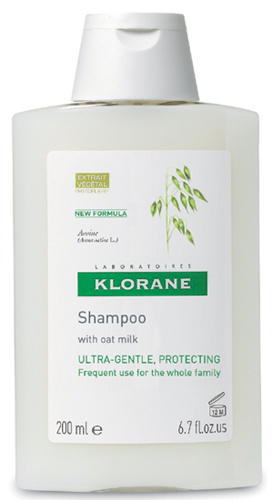 Watch Marta's vlog talking about her favorite haircare products for the winter. Marta is giving winter hair tips and she is all about Pantene Pro-V Restoratives Time Renewal Shampoo Conditioner and Mask.
Products mentioned in Marta's vlog:
Pantene Pro-V Restoratives Time Renewal Shampoo
Pantene Pro-V Restoratives Time Renewal Conditioner
Pantene Pro-V Restoratives Time Replenishing Mask
Visit  www.pantene.com for additional product details.
*Products in Marta's video blog for today were provided by Pantene.