All Posts Tagged With: "shampoo and conditioner"
My favorite shampoo and conditioner these is anything by: Redken, Pureology, and Morrocanoil. I alternate between the three. Sometimes I use a Redken shampoo first to cleanse my hair from any build up and shampoo right after with a Pureology or Morrocanoil and finish with their conditioners. My hair love these hair care products! Simply the BEST.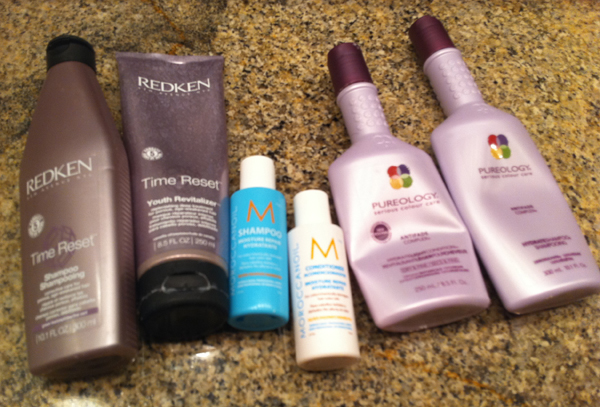 The new generation of haircare: anti-aging or age defying! Loving the Alterna (ALTERNA) Caviar color hold Anti-Aging Seasilk Moisture Shampoo and Conditioner. Both sulfate free, mineral oil free, and petrolatum free. These beauties protect my hair environmental stress such as sun, chemical treatments and everyday styling damage.
WATCH: Marta Walsh at The Standard Hotel in New York City talking about the latest product launches from John Frieda hair care line.
Look out for the following NEW John Frieda hair care products:
Smooth Start Shampoo and Conditioner Repairing For Damaged Hair
Smooth Start Shampoo and Conditioner Hydrating For Extra Dry Hair
Root Awakening Strength Restoring Smoothing Lotion
Root Awakening Strength Restoring Gel
Root Awakening Strength Restoring Hair Spray
SRP: $6.49 each. Available at food, drug and mass retailers nationwide from March 2010.
Amanda Seyfried Oscars 2010: The Hairstyle
Harry Josh, John Frieda International Creative Consultant, is sharing his styling secrets on how to get Oscar presenter Amanda Seyfried's cool, understated hairdo with easy-to-use tips and tricks.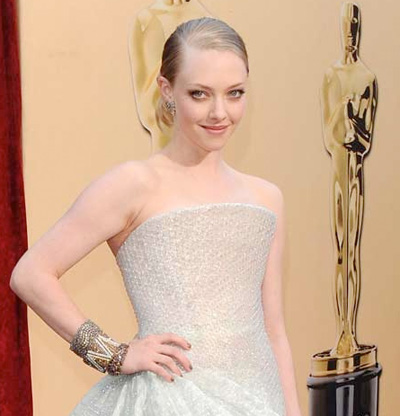 Harry gave Amanda the new Frizz-Ease Smooth Start Hydrating Shampoo and Conditioner in advance as the frizz-fighting formula was essential to smooth and hydrate dry strands and replenish moisture for a nice, smooth blow out.
"These shampoos and conditioners were the perfect way for Amanda to prep her hair," said Harry. "The look was flat, clean and sleek, so it was important to start the fight against frizz early so that Amanda's hair would be silky, shiny and totally manageable."
Klorane's New, improved shampoo and conditioner with oat milk will be available in January 2010.
Oat milk based hair care has long been recognized for its gentle, softening properties, including amongst them the widely received KLORANE oat milk range. Now, KLORANE has taken further strides to modernize and improve upon its shampoo and conditioner duo for the whole family.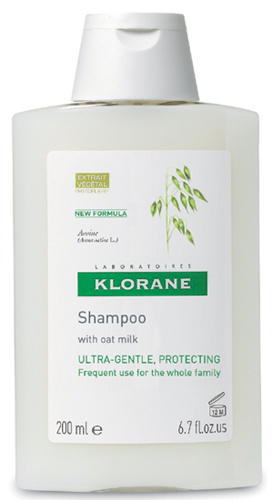 Celebrity Stylist for Pantene, Hallie Bowman, discusses fall color: As we enter the fall season, it's important that we do what we can to help prevent further damage that's already been done over the summer. Luckily, the color trends we will be seeing this fall are conducive to rehabbing your hair – it's going to be all about giving your natural hair color a chance to shine and staying away from the harsh colors and bright platinum shades that are most damaging to your hair.
"The days of striking, contrasting colors are gone this season," explains Celebrity Stylist for Pantene, Hallie Bowman. "This fall people will be going back to their roots, or at least making it look that way. We're going to see natural-looking tones to balance the more extreme hair styles that are going to be big, including mixed textures and nods to the 80s shapes."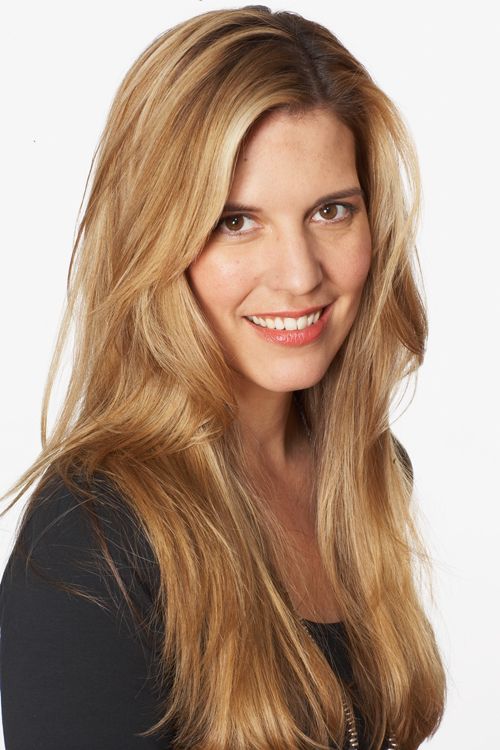 The Color Trends:
Blonde: Platinum blonde is out and warmer, neutral tones are in. If you're blonde Bowman recommends shades of sable, vanilla or mink. However, if you're not ready to let go of your platinum locks, soften the look by adding some golden highlights.
Brunette: Reddish or bluish browns are out and warmer browns are in. Shades like deep chocolate and chestnut are going to be all-the-rage; it's all about making your shade believable.
Redhead: Two words – true red. The key is to ask your stylist to stay away from blue and copper undertones, both of which reflect orange in the sunlight. One way to avoid orange is to add some highlights to cool down the shade.