All Posts Tagged With: "hair gel"
WATCH: Marta Walsh at The Standard Hotel in New York City talking about the latest product launches from John Frieda hair care line.
Look out for the following NEW John Frieda hair care products:
Smooth Start Shampoo and Conditioner Repairing For Damaged Hair
Smooth Start Shampoo and Conditioner Hydrating For Extra Dry Hair
Root Awakening Strength Restoring Smoothing Lotion
Root Awakening Strength Restoring Gel
Root Awakening Strength Restoring Hair Spray
SRP: $6.49 each. Available at food, drug and mass retailers nationwide from March 2010.
At yesterday's Yves Saint Laurent show in Paris, Redken Creative Consultant Guido was backstage working his magic to put the finishing touches to the overall look of the designers' Fall/Winter 2010 collection.
Find out the must-have products and inspiration for the Yves Saint Laurent show hairstyle in Paris!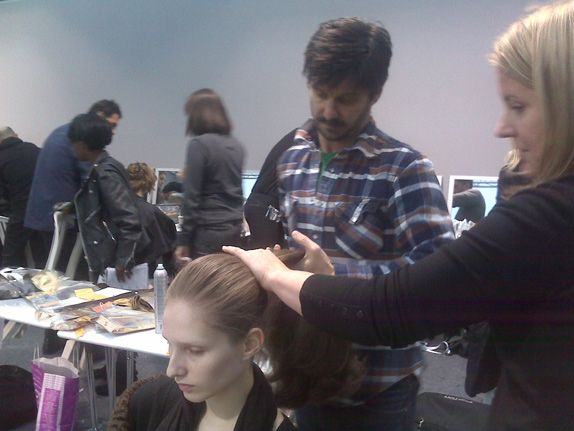 The hairstyle and inspiration: Inspired by the refined, modern, elegant and bourgeois French woman, Guido created a stylized, sophisticated chignon with lacquered look around the front hair line. "At Yves Saint Laurent, we took a classic chignon and modernized it for this house; the key was using Redken hardwear 16 super strong gel along the hairline to give it that lacquered effect." -Guido, Redken Creative Consultant