All Posts Tagged With: "Blonde Hair"
Just in time for summer, Pureology, which happens to be one of my favorite hair care lines and the pioneer in ZeroSulfate shampoos, introduces a new promotion featuring the award-winning Perfect4Platinum system.
Get Some Blonde Ambition for Summer with Pureology's Perfect 4 Platinum Brilliant Shine Kits Supporting Global Green USA
Bonde Hair. I have very highlighted blonde hair thanks to my guy Alfredo at the Red Door Spas at Biltmore Fashion Park Phoenix. He does an amazing job to give me a very clean ashy blonde. However, for maintenance I decided to try the AG Hair Cosmetic Sterling Silver Toning Shampoo and Conditioner to help keep that cool blonde and get rd of any yellow, orange, or brassy tone.
AG Hair Cosmetic Sterling Silver Toning Shampoo and Conditioner
Emma Stone's hair color. Emma Stone was spotted with a new blonde hairdo at the Trevor Live event in Hollywood, December 5, 2010. Do you love Emma's new blonde hair or you miss the red hair? BTW I hear Emma Stone is a Scottsdale AZ native (Talking Makeup & Marta Walsh's headquarters:).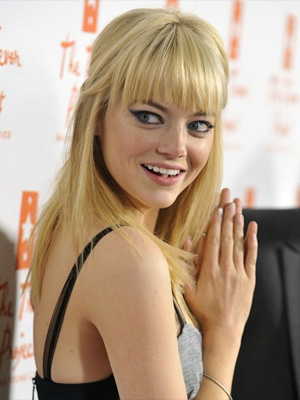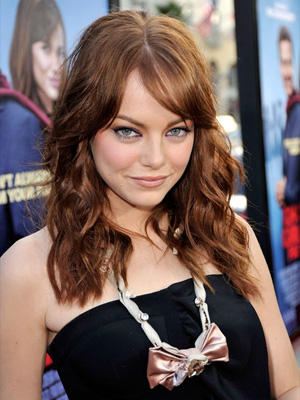 Advance Techniques Professional Hair Care by Avon is one one favorite hair care lines. I particularity in love with their Dry Ends Serum which is an amazing styling product for blow drying hair straight. It never wights your hair down even if mistakenly I apply more than needed (sounds familiar?). Also from the Advance Techniques Daily Results collection: Mirror Shine Spray to add gloss and shine to hair and Anti-Frizz Capsules to tame and smooth frizzy hair.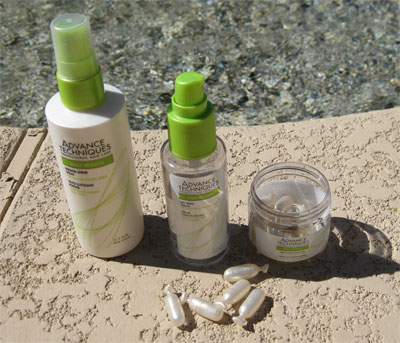 L to R: Advance Techniques by Avon Mirror Shine, Dry End Serum, Anti-Frizz Capsules
Last week I got invited to New York City for the John Frieda Sheer Blonde Entourage kick off event.
The John Frieda Sheer Blonde is series of events and perks available for blondes (like myself, real or fake LOL). The blonde VIP program began on March 18th, 2010, in New York City at the Highline Ballroom with a private performance by Grammy-nominated singer-songwriter and blonde icon Natasha Bedingfield which I got to greet and meet! Natasha's third album drops this spring FYI.
So I wake to this beautiful view of the Hudson river from my room at The Standard Hotel on Washington Street New York City.
I get to learn about John Frieda's latest product launches. The John Frieda has just expanded their Root Awakening hair care line with 3 NEW products: John Frieda Root Awakening Strength Restoring Smoothing Lotion, John Frieda Root Awakening Strength Restoring Gel, and John Frieda Root Awakening Strength Restoring Hair Spray. $6.49 each. Available at food, drug and mass retailers nationwide from March 2010.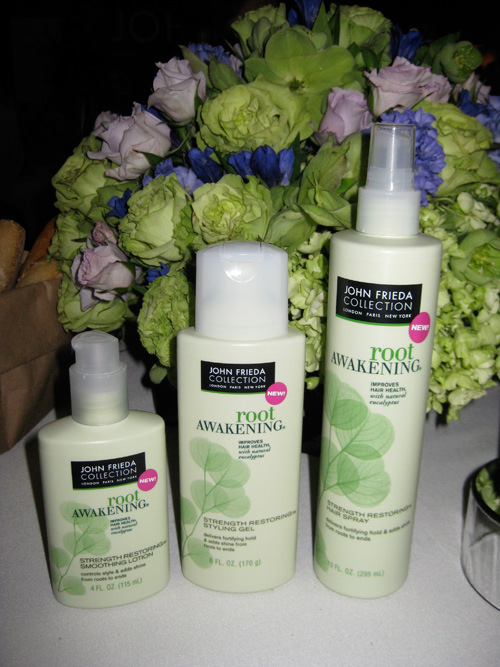 L to R: John Frieda Root Awakening Strength Restoring Smoothing Lotion, John Frieda Root Awakening Strength Restoring Gel, John Frieda Root Awakening Strength Restoring Hair Spray
Amanda Seyfried Oscars 2010: The Hairstyle
Harry Josh, John Frieda International Creative Consultant, is sharing his styling secrets on how to get Oscar presenter Amanda Seyfried's cool, understated hairdo with easy-to-use tips and tricks.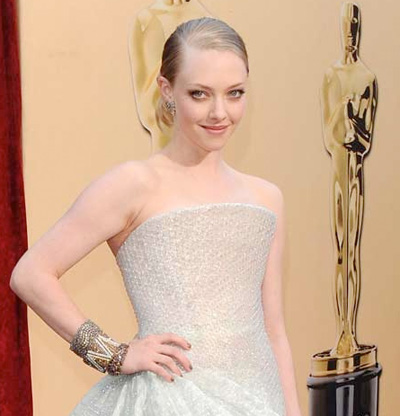 Harry gave Amanda the new Frizz-Ease Smooth Start Hydrating Shampoo and Conditioner in advance as the frizz-fighting formula was essential to smooth and hydrate dry strands and replenish moisture for a nice, smooth blow out.
"These shampoos and conditioners were the perfect way for Amanda to prep her hair," said Harry. "The look was flat, clean and sleek, so it was important to start the fight against frizz early so that Amanda's hair would be silky, shiny and totally manageable."
Reese Witherspoon has won my vote for one of the BEST styles at the 2010 Golden Globes. I loved the sleek dress, the perfectly blonded hair, and soft pretty makeup! I want to meet Reese's stylists so they can style me! YES! Me 🙂
I hear Reese Witherspoon jewels were by Cartier and dress or gown by: I will have to update you on that. Stay tuned!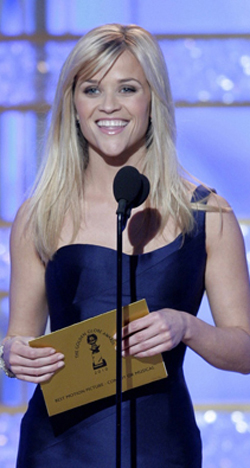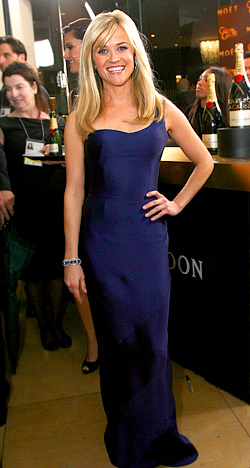 Reese Witherspoon And Ashley Olsen at the 2010 Golden Globes and the secret to their Blond Bombshell blonde hair!
It's been a long but fun beautiful year here at Talking Makeup. I've tried many beauty products and fell in love 100 plus times. Here is the list of my favorite hair products for 2009! I really hope you all enjoy "The List" and love them as much as I do:)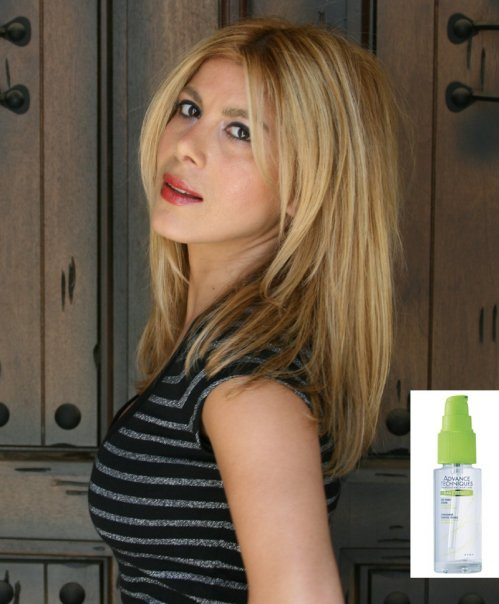 Marta Walsh is having a great hair day thanks to Avon Advanced Techniques Dry Ends Serum:)
Shampoo & Conditioner
For Blonde Hair:
1. Pantene highlighting expressions
2. John Frieda Collection sheer blonde
3. Redken Blonde Glam
Frizzy hair, dry hair, color treated hair:
1. Pantene Smooth Vitality
2. Pureology supersmooth and Pureology hydrate
3. Living proof no frizz
4. Paul Labrecque Repair
5. Moroccanoil moisture repair
6. L'Oreal Professionnel Paris vitamino color
7. Pantene Pro V Restoratives Frizz Control
8. L'Oreal EverPure Moisture
9. Leonor Greyl nourishing shampoo for long and dry hair
I'm excited to share with you my interview with Wella colorist Eva Scrivo. Eva is a stylist, colorist, and owner of the Eva Scrivo Salon in New York. Eva is also known as the Long-time stylist to Martha Stewart and a frequent guest on her show. And on top of it all, she is an all around beauty expert and has a call-in show on Sirius called Beauty Talk and wrote a beauty guide that will be published for Fall 2010.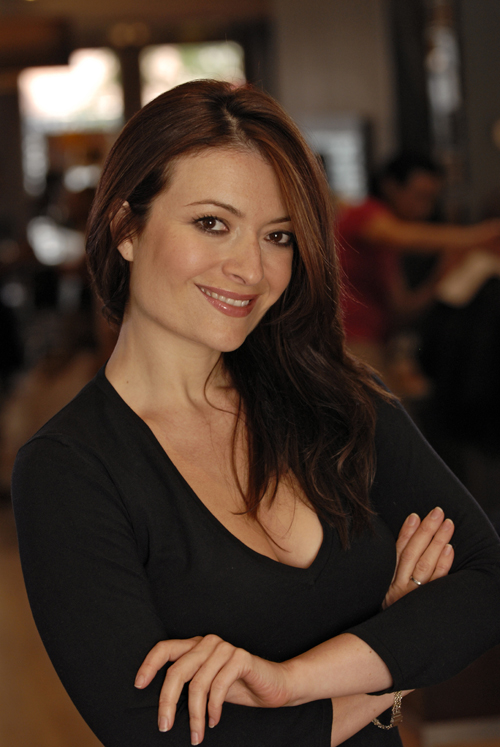 Eva Scrivo
In this interview Eva Scrivo talks about why she has decided on a career in hairdressing and some of her biggest breaks as a top colorist. Gives advice on hair and on what does it take to have a career as a top hairdresser. You will also find out which city Eva loves the most.
Marta Walsh: When and why did your fascination with hair begin?
Eva Scrivo: Growing up, I was an avid student of the arts. Painting, pottery and theatre were all subjects I loved. This absolutely laid the groundwork which led me to choose a creative field like hairdressing as a career.
Nicole Richie who has been famous for her signature blonde hair now goes brown! Do you love?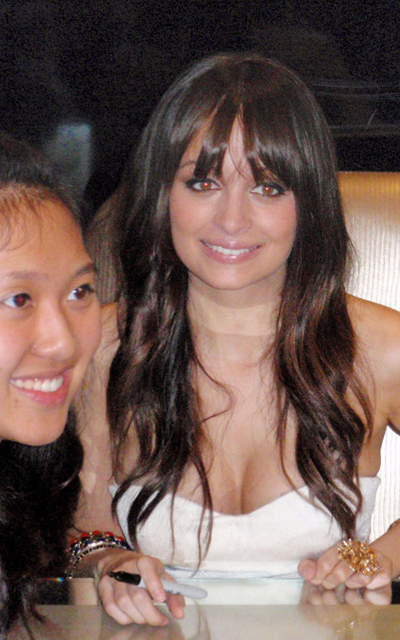 Nicole Richie the before photo in blonde hair.