All Posts Tagged With: "colorist"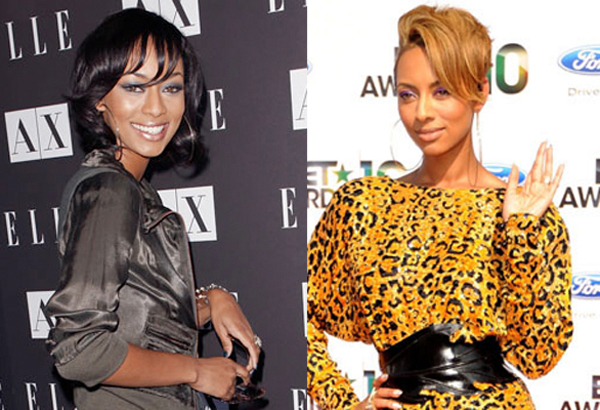 Rita Hazan, celebrity colorist and owner of the Rita Hazan Salon in New York City, flew to Los Angeles to give a full hair makeover to the stunning Keri Hilson (known for her song "Knock You Down" featuring Kanye West). With a new album on the way, Keri wanted a new and fresh look. Now that summer has arrived the decision was easy. Going blonde was the way to go!
Rita gave us the scoop on how she brought Keri back straight into the L.A. summer look:
"Keri had medium brown hair. I thought it would be cool to leave the sides dark and lighten the whole top to a honey blond with many different tones. She is gorgeous and that always makes my job easier!"
Keri was so pleased with the outcome of her hair and debuted her new look at the 2010 BET Awards, capturing the attention of everyone on the red carpet.
Lindsay Lohan is back (again) to blonde hair and maybe is looking on the bright side. Lindsay was spotted leaving the Andy Lecompte Salon in Los Angeles, on May 25th, 2010. Colorist George Papanikolas took Lohan from dark to blonde.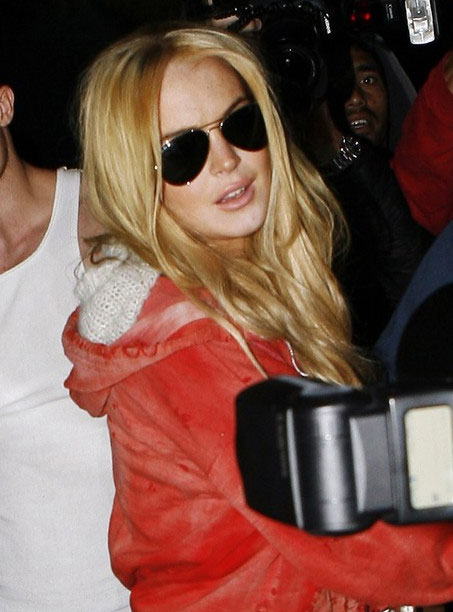 Going from Blonde To Brunette: I'm excited to share with you my interview with hot young Hollywood's go-to colorist George Papanikolas. I picked his brains about Nicole Richie's latest brown hair color and hair color tips.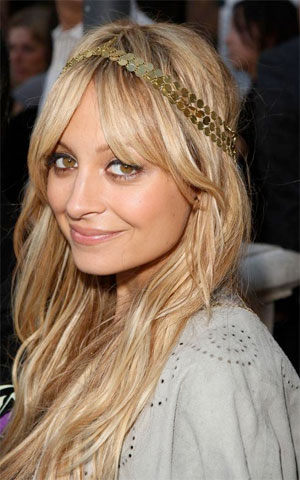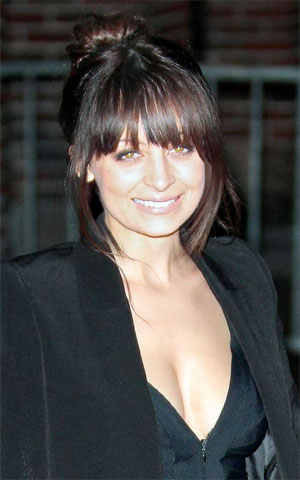 L to R: Nicole Richie goes from blonde to brunette. Do you love?
JOICO celebrity colorist George Papanikolas has become one of the hottest and most sought after colorists in Hollywood. His signature style has caught the attention of Southern California's most discerning clientele with young, hot Hollywood turning to this man to change their look. George has set trends, reinvented celebrities and has created signature looks for many starlets like Nicole Richie and Ashley Tisdale.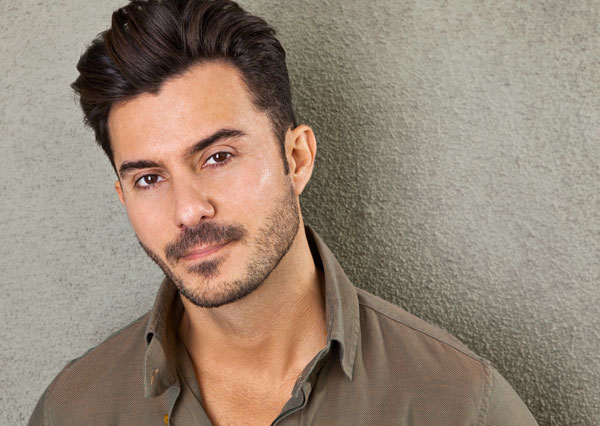 George Papanikolas
Marta Walsh: Which hair color shade have used on Nicole Richie when transforming her hair to brown?
George Papanikolas: Medium Golden Brown
Hair Trends: This month, Kim Vo, master colorist to Hollywood's A-list and Shear Genius favorite, dishes on the latest and hottest hair trends for the season. This spring get sprung on Kim Vo's favorite looks including: Roller Set, Full Face and Flower Power. Simply click image below to watch.
Lindsay Lohan gone brunette (again?). Just in case you are wondering how to get Lindsay Lohan's brown hair color Talking Makeup has the scoop.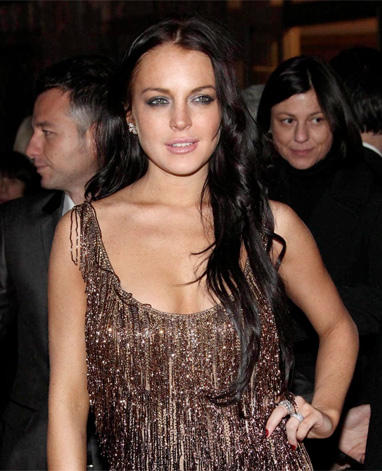 Tracey Cunningham, Redken Creative Consultant for Color and Hollywood colorist, gave Lindsay Lohan aka LiLo a fresh spring look with Redken Color. If you're looking for Lindsay locks, ask your colorist to use Shades EQ 03G Cinnamon and 03N Espresso to lock in color and shine.
Spring/Summer 2010 Haircolor Trends by Redken Creative Consultant for Color and Hollywood colorist, Tracey Cunningham.
Fashion Week runways came alive with vibrant, bold color as seen at DKNY and Marc Jacobs' Spring/Summer 2010 shows. As the bold colors and bright accessories make way to the streets, where urban fashionistas update their little black dresses with flashes of color, they need haircolor to match, and that's where Redken comes in.
Spring/Summer 2010 Trend #1: Brunettes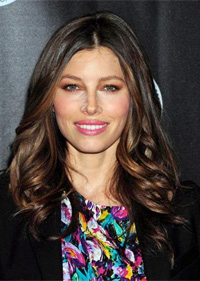 "Brunette clients want to brighten their locks for a vibrant shade, with babyfine to medium butterscotch highlights like Jessica Biel. With summer sun-kissed skintones on the way, this haircolor gives a luminous glow for a knockout look." – Tracey Cunningham
As stars walked the red carpet for Hollywood 's biggest night, they showed off their stunning couture gowns, sparkling jewels and of course, glamorous haircolor. Tracey Cunningham, Redken Creative Consultant for Color and Hollywood colorist, helped Cameron Diaz prepare for Oscars 2010 with Redken color.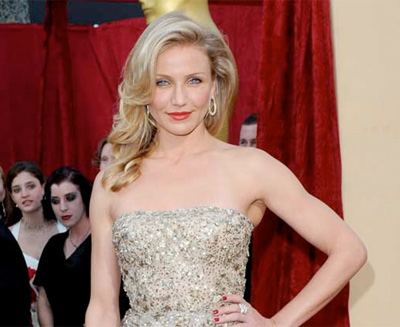 If you loved Cameron Diaz Oscars 2010 hair color and if you're looking for Cameron color, ask your colorist to highlight with Redken Blonde Icing Conditioning Crème Lightener to silken and luminize your hair and place the highlights on the crown and around your face.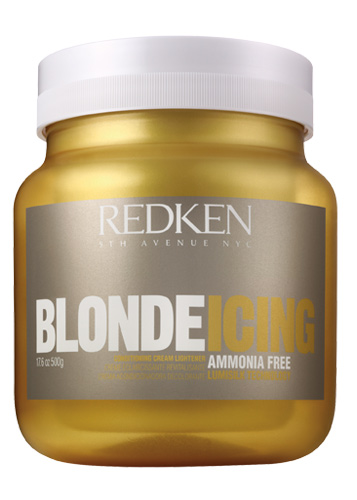 Blonde Icing Conditioning Crème Lightener is ammonia free and lifts hair up to 7 levels while exclusive Lumisilk Technology smoothes and preserves hair's structure to keep it healthy, shiny and strong.
DKNY Fall 2010 – Hair by Wella's Eugene Souleiman and Eva Scrivo.
The Look: A refined side-swept ponytail projects a sexy equestrian vibe with a subtly strong, yet not too masculine look. The ponytail's length falls over the shoulder on the side where hair is parted, while just a few face framing layers are left to brush along on the opposite side of the face. The effortless elegance of this asymmetric look complements the proportions of any face because it offsets any imbalance of the facial structure.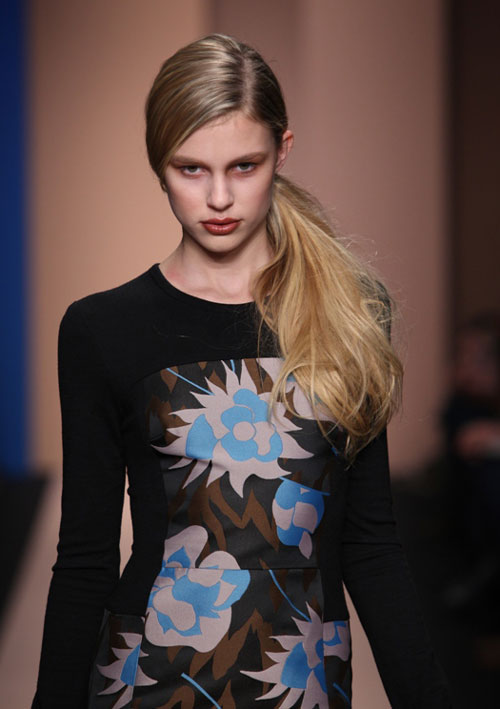 Inspiration: The fall '10 DKNY collection encapsulates NY art and soul, reflecting the convergence of creative worlds and individual style that is the spirit of New York City. The graphic, modern, and unique style resonates throughout the collection, including silhouettes as tall and lean as the skyline. A neutral palette of blacks, charcoal, umber, vicuna and oxblood is brightened with accents of bluebird, sapphire, peach, and oyster. Pieces are architecturally paneled with color, texture, and pattern, but maintain the versatility of the classic urban and sporty chic modernism befitting of NYC sophistication.
Sought-after colorist and co-owner of the Ted Gibson Salon, Jason Backe, will serve as Creative Consultant to TouchBack, Streekers and ColorMark, acting as a voice of the temporary hair color brands and a liaison to both the media and consumers. In his capacity as Creative Consultant, Jason will bring his salon expertise to the at-home color formulas, sharing tricks and techniques for achieving salon-quality results with the complete range of products. From the fun, lively shades of Streekers to the undetectable gray coverage of TouchBack and ColorMark, Jason will offer insight into maximizing the impact of the temporary colors.

Jason Backe
"I'm so excited to be the voice of products that empower women to be their own colorists between salon visits," says Jason. "TouchBack, Streekers and ColorMark all give women the ability to experiment and play, which is what hair color is all about. When used correctly, these formulas can really add dimension and give hair new life."
Over the course of the past decade, Jason has established himself as one of New York's most in-demand color artists. From editors and models to actress and executives, clients flock to Jason for his chic, complementary color. Jason has brought his attention to detail and artistic expression to high-profile clients like Ashley Greene, Anne Hathaway, Lake Bell, Rene Zelweger, Elettra Weideman, Idina Menzel and Amerie as well as campaigns for Dolce & Gabbana, Calvin Klein, Chanel and Versace.
I'm excited to share with you my interview with Wella colorist Eva Scrivo. Eva is a stylist, colorist, and owner of the Eva Scrivo Salon in New York. Eva is also known as the Long-time stylist to Martha Stewart and a frequent guest on her show. And on top of it all, she is an all around beauty expert and has a call-in show on Sirius called Beauty Talk and wrote a beauty guide that will be published for Fall 2010.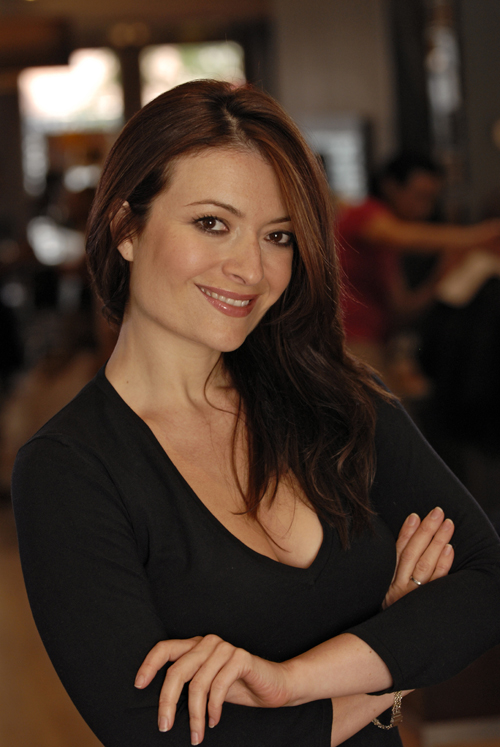 Eva Scrivo
In this interview Eva Scrivo talks about why she has decided on a career in hairdressing and some of her biggest breaks as a top colorist. Gives advice on hair and on what does it take to have a career as a top hairdresser. You will also find out which city Eva loves the most.
Marta Walsh: When and why did your fascination with hair begin?
Eva Scrivo: Growing up, I was an avid student of the arts. Painting, pottery and theatre were all subjects I loved. This absolutely laid the groundwork which led me to choose a creative field like hairdressing as a career.