Lindsay Lohan gone brunette (again?). Just in case you are wondering how to get Lindsay Lohan's brown hair color Talking Makeup has the scoop.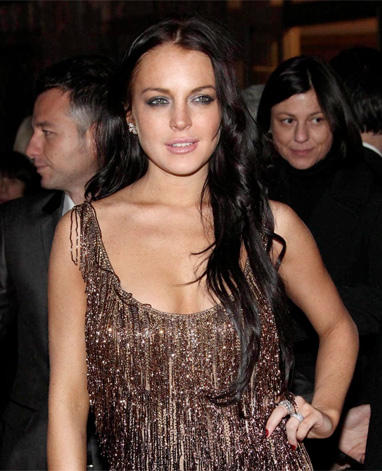 Tracey Cunningham, Redken Creative Consultant for Color and Hollywood colorist, gave Lindsay Lohan aka LiLo a fresh spring look with Redken Color. If you're looking for Lindsay locks, ask your colorist to use Shades EQ 03G Cinnamon and 03N Espresso to lock in color and shine.
Shades EQ is a demi-permanent color which provides healthy, shiny results, incredible conditioning with an amazing number of mixing possibilities. Shades EQ is used as a glaze, color refresher, and also color correction. Ingredients include acidic pH; no lift, non-ammonia formula; long-lasting colorants; wheat amino acids, and silicon.
Get to know Tracey and ask her your hair color questions by logging on to Redken.com, Ask The Experts page.