All Posts Tagged With: "Lindsay Lohan"
Today I'm giving FCUK friction for her eau de parfum a go and I'm loving it. Smells like cashmere on the skin not too floral, warm, smooth, dense, how I like my perfume. It actually smells really good:). Lindsay Lohan is on the FCUK friction perfume boxes BTW. Being herself I guess, sexy, and I'm all about it.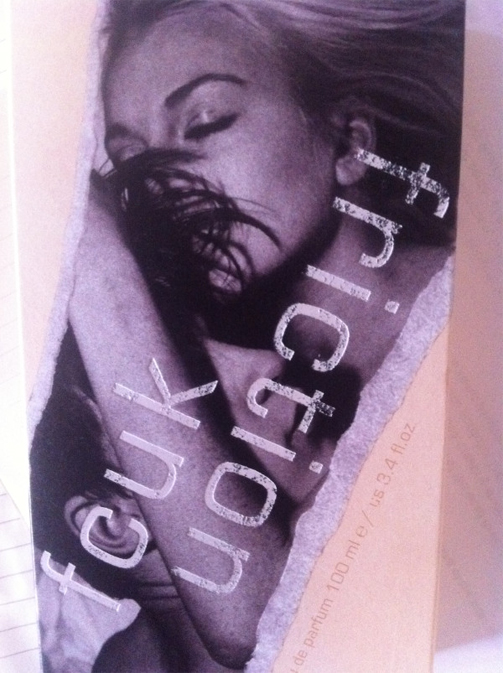 FCUK friction fragrance
Not sure if you heard, but Lindsay Lohan's photo-shoot spread for Playboy has been leaked to the internet prematurely.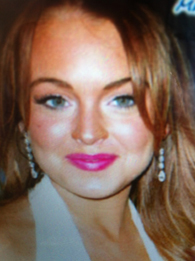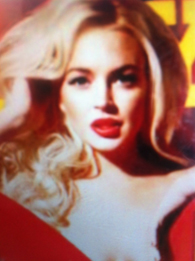 L to R: Lindsay Lohan before photo-shop and 'work' done, and Lindsay after…
Lindsay Lohan Nude Playboy Photos
Lindsay Lohan is part of Marc Ecko's "digital muse" interactive ad campaign in conjunction with his Fall 2010 Cut & Sew line. As such, LiLo will appear in online video skits and various other media that will be featured on his new website. Ecko told press, "I cast Lindsay because people are fascinated with her – they can either feel good or bad things, but they are feeling some type of emotion. She's a pop culture icon."
I agree with Ecko that Lindsay Lohan's is a pop culture icon, the modern day Edie Sedgwick, perhaps?
About Marc Ecko: Love this About Marc page!
Joico Celebrity Coloris George Papanikolas transforms Lindsay Lohan's brunette hair to glimmering gold aka blonde.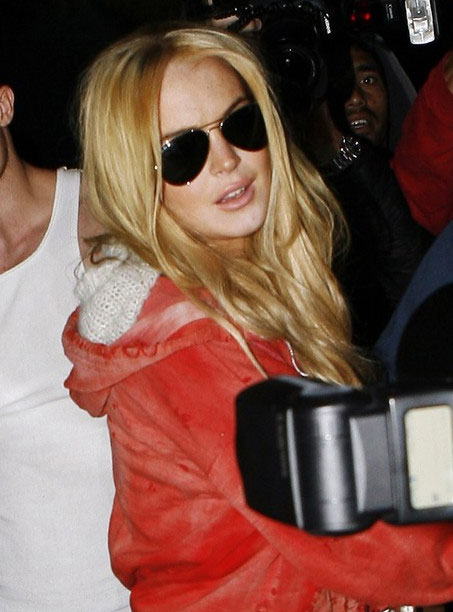 Here's how Lindsay Lohan gone from brunette to blonde: George Papanikolas and his colleagues at Beverly Hills' Andy LeCompte Salon teamed up to transform actress Lindsay Lohan from dark to light—a process that took close to 10 hours! Lohan, a natural redhead, showed the color pro photos of the golden, strawberry blonde hue that she had in mind, which he agreed would be ideal for her eye color and complexion. Because she already had dye on her deep brunette locks, the first step was to carefully strip out as much of the dark color as possible with color remover.
Lindsay Lohan is back (again) to blonde hair and maybe is looking on the bright side. Lindsay was spotted leaving the Andy Lecompte Salon in Los Angeles, on May 25th, 2010. Colorist George Papanikolas took Lohan from dark to blonde.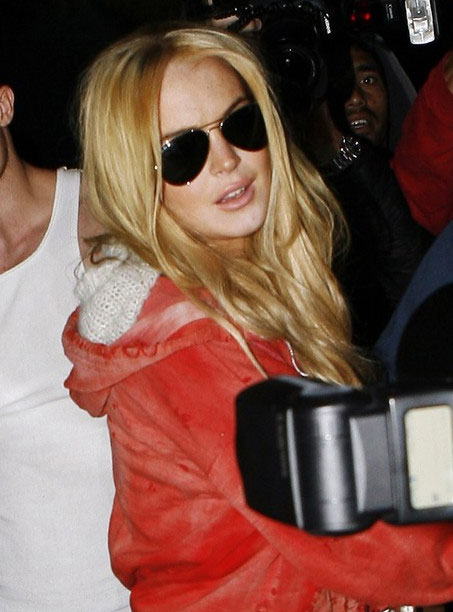 NYLON Magazine's former cover girls, including Paris Hilton, Mischa Barton and Lindsay Lohan joined Editor-in-Chief Marvin Jarrett and Publisher Jaclynn Jarrett to celebrate the magazine's 11th Anniversary issue featuring cover girl Zoe Saldana at LA hot spot Trousdale. Celebs were spotted loving their drugstore favorite and lash-enhacing, volume-boosting beauty must-have, the CoverGirl Lash Blast mascara ($7.50 at drugstores nationwide), in their gift bags and at the beauty suite.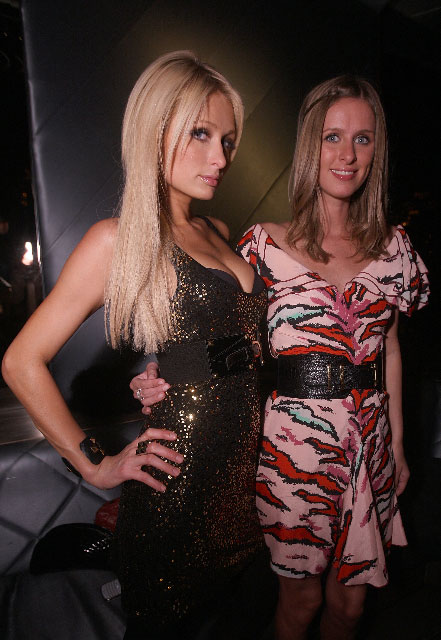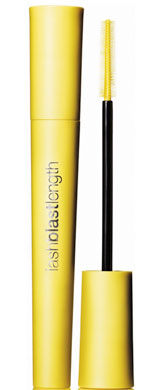 See who else spotted at the NYLON's Magazine 11th Anniversary issue party!
Lindsay Lohan gone brunette (again?). Just in case you are wondering how to get Lindsay Lohan's brown hair color Talking Makeup has the scoop.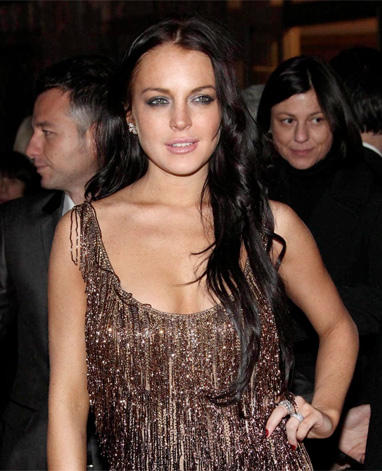 Tracey Cunningham, Redken Creative Consultant for Color and Hollywood colorist, gave Lindsay Lohan aka LiLo a fresh spring look with Redken Color. If you're looking for Lindsay locks, ask your colorist to use Shades EQ 03G Cinnamon and 03N Espresso to lock in color and shine.
Lindsay Lohan rocked it at the 2010 InStyle Golden Globes Afterparty. I love the sparkly dress plus hoodie combination. Lindsay has a lovely figure and the dress fits perfectly on her. It works, however, as a party or cocktail dress not so much for the actual Golden Globes red carpet walk. Lindsay's dress is so Marta!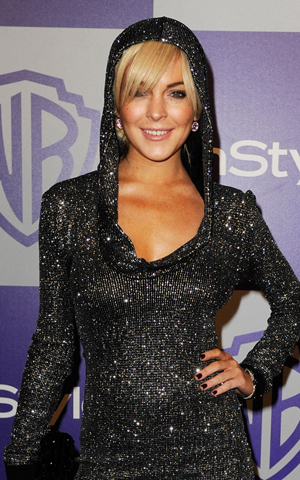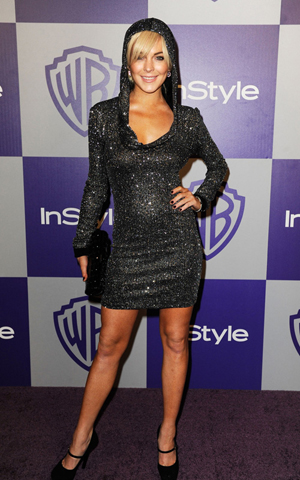 The January 2010 issue of Vogue Magazine which is on newsstands nationwide December 22nd,2009,  is featuring Rachel McAdams, the star of the highly anticipated Sherlock Holmes.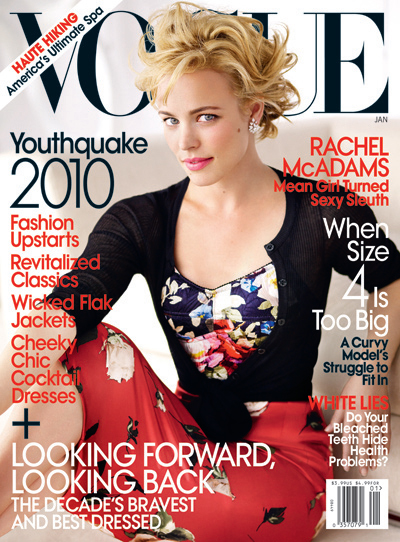 The Rachel McAdams article and interview in Vogue Magazine January 2010 is titled: Mean Girl Turned Sexy Sleuth By Sally Singer.  Photographs: Mario Testino. Cover fashion: Dolce & Gabbana; De Beers white gold–and–diamond earrings.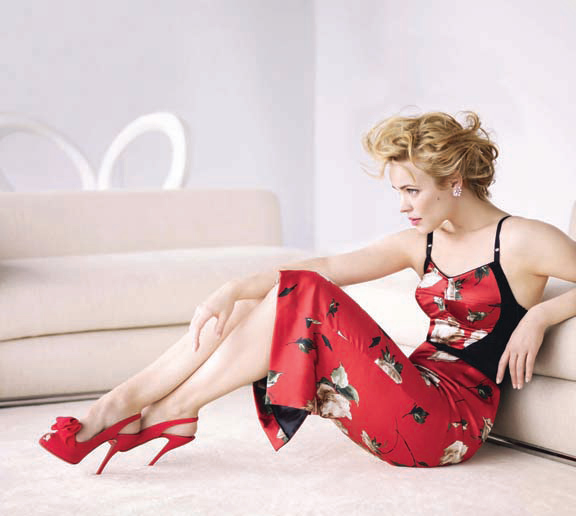 "Such a brilliant actress—not like Meryl, but she has that kind of intelligence. That brain is substantial, and if you have that along with a face you can't take your eyes off, it's so compelling. It's rare."—Diane Keaton on Rachel McAdams
I'm not sure what to make out of Lindsay Lohan's spread in MUSE Magazine, an Italian fashion magazine. I picked one 'normal' looking photo out of a very racy "party like a rock star" type photo shoot. Apparently there is also a video of Lindsay in this MUSE photo shoot. Pretty scandalous? One thing I can say is that smudgy black eye liner never been so IN!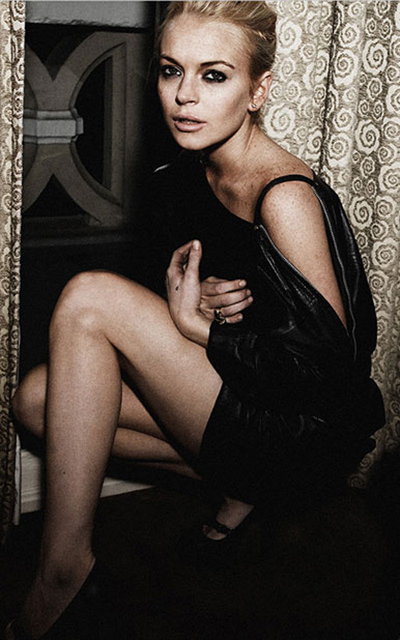 You can see more of Lindsay Lohan in MUSE Magazine HERE!
Photo Credit: MUSE Magazine