All Posts Tagged With: "Brunette"
Tracey Cunningham is a top celebrity colorist and the owner of Meche Salon in Los Angeles. Tracey is also an inspiration on how you can take any profession to the next level and to just always think big. How many times do you see hair colorists just use one hair color all over and you get that very dull lifeless color. Well Tracey proves that to be a hair colorist is to be an artist. I had the luxury to get the scoop straight from Tracey Cunningham on how she she brought Kim back to brunette and gave Lily Aldridge her glossy locks.
KIM KARDASHIAN:
How To Get Kim Kardashian's Hair Color
"Bringing Kim back to brunette was something I wanted to do little by little, so that we made sure to keep her dimension and not end up all over one color or inky. Also so that we could evaluate the color each time and make sure it never went too dark too fast. Another benefit to the step by step approach is that this way, the end result would last longer. So the first time she came in to go darker I low lighted her and did a darker root, from that point on we just glossed her with Redken EQ shades each visit with something slightly darker until we ended up with the desired shade. This gave us more control and was very gentle on her hair. In the end she was back to brunette but still has dimension in her color rather than looking too solid."
LILY ALDRIDGE:
"For Lily, I like to do fine highlights at the root then balayage bigger pieces on her ends. After that I do a darker gloss at the root and something warm all over. I want her to have swirls of lightness and warmth throughout but still look natural. The gloss at the root is essential to diffuse the look of a traditional highlight."
To get the hair color formulas make sure to follow  Tracey Cunningham on Instagram.
Last night, June 1st, 2010, Katherine Heigl was spotted with THIS hair color AND curls at the premiere of her new movie "Killers". I didn't even recognize her!! Did you? I almost wanted to play "Guess The Celeb" with you. Heigl is a true Old Hollywood kind of beauty, the modern version of Marilyn Monroe, and looks amazing no matter what. However, I said it before, and I'll say it again: I love Katherine Heigl blonde.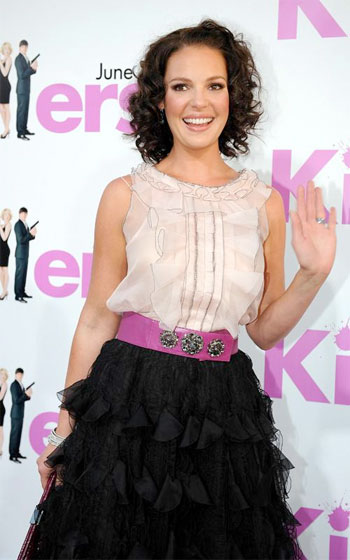 Katherine Heigl at the Killers premiere gone all brunette. Do you love?
Going from Blonde To Brunette: I'm excited to share with you my interview with hot young Hollywood's go-to colorist George Papanikolas. I picked his brains about Nicole Richie's latest brown hair color and hair color tips.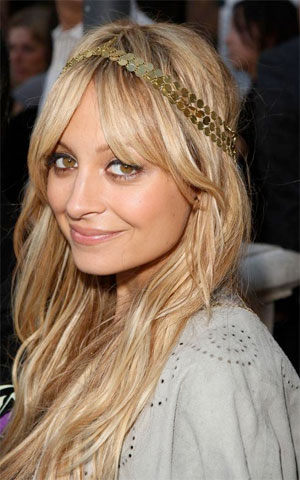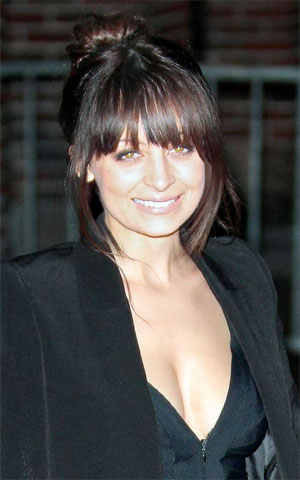 L to R: Nicole Richie goes from blonde to brunette. Do you love?
JOICO celebrity colorist George Papanikolas has become one of the hottest and most sought after colorists in Hollywood. His signature style has caught the attention of Southern California's most discerning clientele with young, hot Hollywood turning to this man to change their look. George has set trends, reinvented celebrities and has created signature looks for many starlets like Nicole Richie and Ashley Tisdale.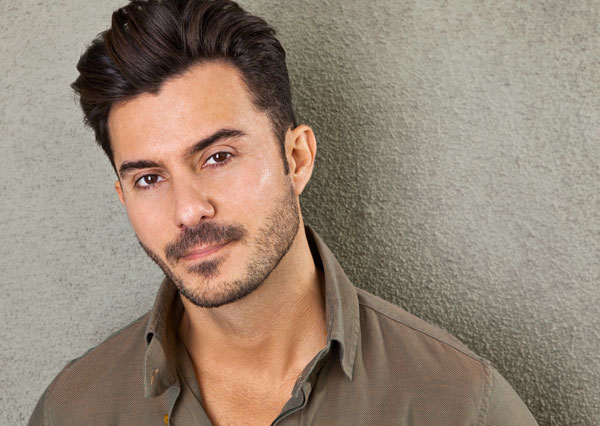 George Papanikolas
Marta Walsh: Which hair color shade have used on Nicole Richie when transforming her hair to brown?
George Papanikolas: Medium Golden Brown
Former blonde and beautiful Katherine Heigl gone brunette. (So unexpected BTW) When I think of Heigl the first thing that comes to mind is Hollywood blonde bombshell. Marta's is taking some time to get used to Katherine's new brown hair color.
Katherine Heigl pretty or not so much with brown hair? Thoughts?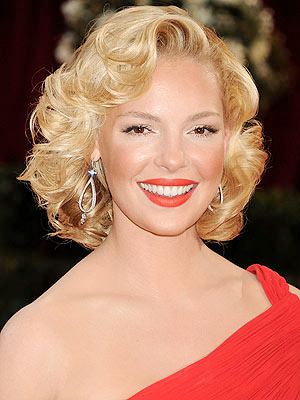 Lindsay Lohan gone brunette (again?). Just in case you are wondering how to get Lindsay Lohan's brown hair color Talking Makeup has the scoop.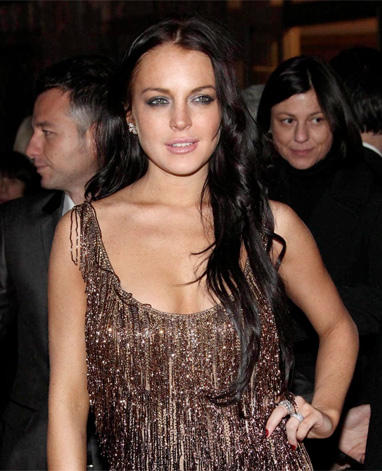 Tracey Cunningham, Redken Creative Consultant for Color and Hollywood colorist, gave Lindsay Lohan aka LiLo a fresh spring look with Redken Color. If you're looking for Lindsay locks, ask your colorist to use Shades EQ 03G Cinnamon and 03N Espresso to lock in color and shine.
I'm excited to share with you my interview with Wella colorist Eva Scrivo. Eva is a stylist, colorist, and owner of the Eva Scrivo Salon in New York. Eva is also known as the Long-time stylist to Martha Stewart and a frequent guest on her show. And on top of it all, she is an all around beauty expert and has a call-in show on Sirius called Beauty Talk and wrote a beauty guide that will be published for Fall 2010.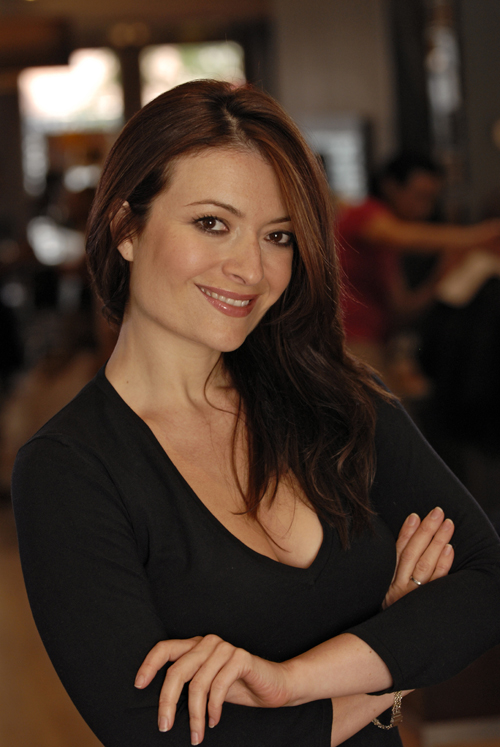 Eva Scrivo
In this interview Eva Scrivo talks about why she has decided on a career in hairdressing and some of her biggest breaks as a top colorist. Gives advice on hair and on what does it take to have a career as a top hairdresser. You will also find out which city Eva loves the most.
Marta Walsh: When and why did your fascination with hair begin?
Eva Scrivo: Growing up, I was an avid student of the arts. Painting, pottery and theatre were all subjects I loved. This absolutely laid the groundwork which led me to choose a creative field like hairdressing as a career.
In need of a beauty revamp? Expert style advice or hot new party looks?
Topshop has teamed up with the Serge Normant at John Frieda Salon, Jouer cosmetics and nail specialists M2M to create the ultimate army of fashion and beauty experts – and they are here to help get you looking party perfect!

For one week only – December 14-21 -you are invited to stop by the Topshop Dressing Room to kick up their feet and get pampered like the stars.
Kim Kardashian is official everywhere! Now, she is on the cover of Cosmopolitan Magazine November 2009 issue. Kim is looking pretty brunette again. I'm sure quite a relief for many of you who didn't love Kim's blonde hair.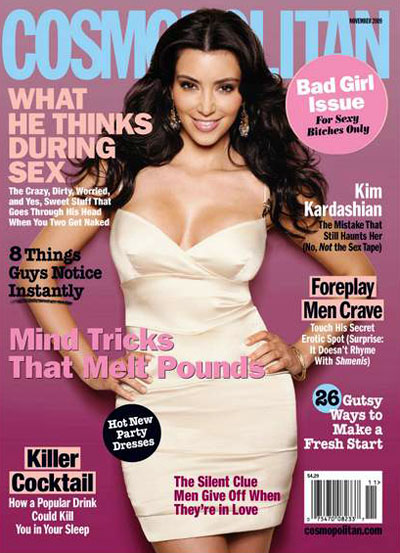 Khloe Kardashian interviews with Marta Walsh
Kourtney Kardashian interviews with Marta Walsh
How hot is Monica Cruz? No, that's not Penelope Cruz, it's Monica, her sister. Don't they look alike? It took me few minutes to realize it wasn't Penelope. Monica is the ultimate brunette beauty. She almost makes me want to dye my hair brown again! I also love her very black smoky eye, the classic.  Any Thoughts guys?
To get Monica Cruz' black smoky eye try Magic Kajal Eye Pencil by Givenchy, $21.50. This eye pencil allows you to apply a precise line or a create a smudge or smoky eye effect.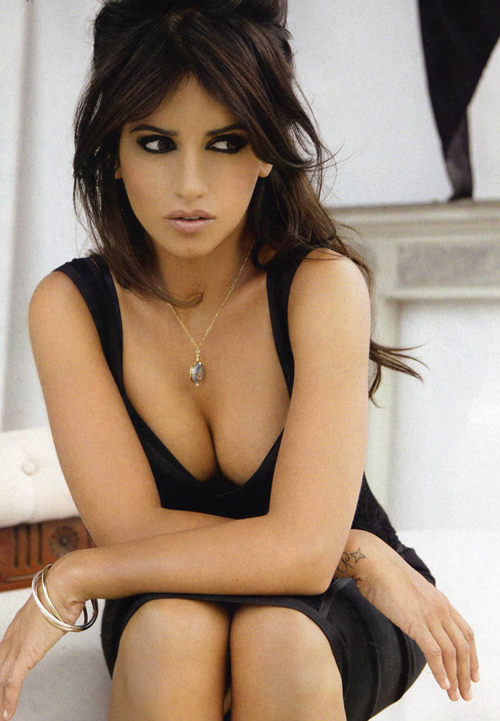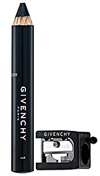 And, what do you think about Monica smoking in photo below? Maybe it's a cultural thing. It was shot for Spanish Elle, maybe smoking it's not as big a deal as in the U.S.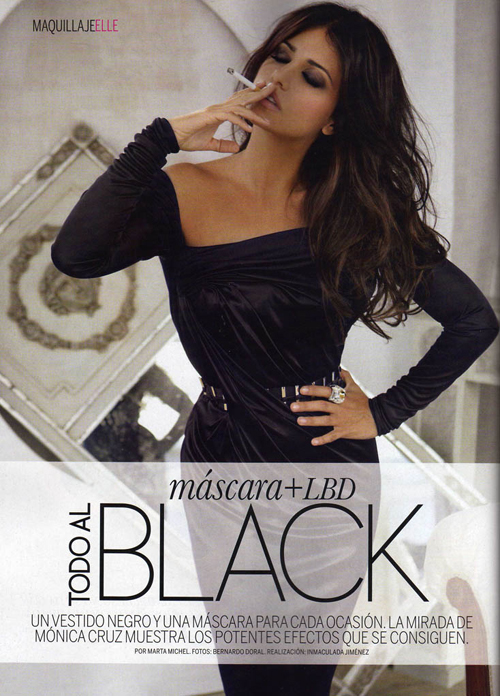 Images via: www.hollywoodtuna.com
Celebrity Stylist for Pantene, Hallie Bowman, discusses fall color: As we enter the fall season, it's important that we do what we can to help prevent further damage that's already been done over the summer. Luckily, the color trends we will be seeing this fall are conducive to rehabbing your hair – it's going to be all about giving your natural hair color a chance to shine and staying away from the harsh colors and bright platinum shades that are most damaging to your hair.
"The days of striking, contrasting colors are gone this season," explains Celebrity Stylist for Pantene, Hallie Bowman. "This fall people will be going back to their roots, or at least making it look that way. We're going to see natural-looking tones to balance the more extreme hair styles that are going to be big, including mixed textures and nods to the 80s shapes."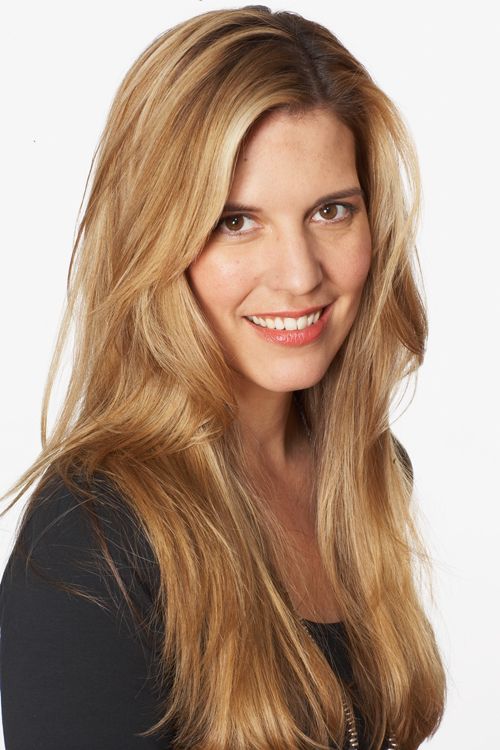 The Color Trends:
Blonde: Platinum blonde is out and warmer, neutral tones are in. If you're blonde Bowman recommends shades of sable, vanilla or mink. However, if you're not ready to let go of your platinum locks, soften the look by adding some golden highlights.
Brunette: Reddish or bluish browns are out and warmer browns are in. Shades like deep chocolate and chestnut are going to be all-the-rage; it's all about making your shade believable.
Redhead: Two words – true red. The key is to ask your stylist to stay away from blue and copper undertones, both of which reflect orange in the sunlight. One way to avoid orange is to add some highlights to cool down the shade.