How hot is Monica Cruz? No, that's not Penelope Cruz, it's Monica, her sister. Don't they look alike? It took me few minutes to realize it wasn't Penelope. Monica is the ultimate brunette beauty. She almost makes me want to dye my hair brown again! I also love her very black smoky eye, the classic.  Any Thoughts guys?
To get Monica Cruz' black smoky eye try Magic Kajal Eye Pencil by Givenchy, $21.50. This eye pencil allows you to apply a precise line or a create a smudge or smoky eye effect.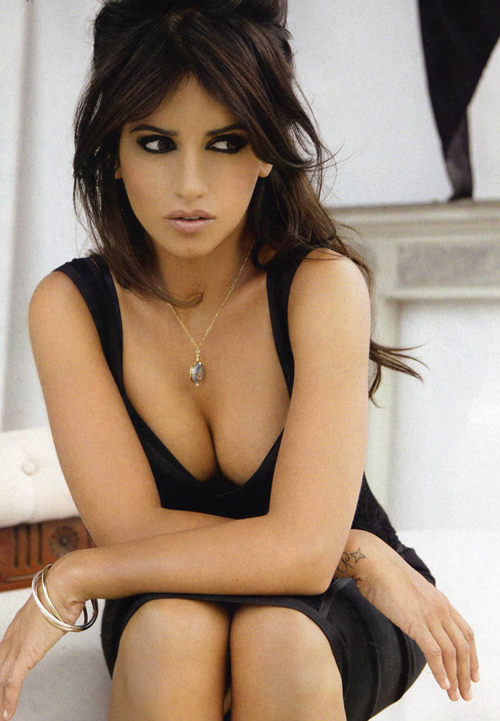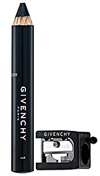 And, what do you think about Monica smoking in photo below? Maybe it's a cultural thing. It was shot for Spanish Elle, maybe smoking it's not as big a deal as in the U.S.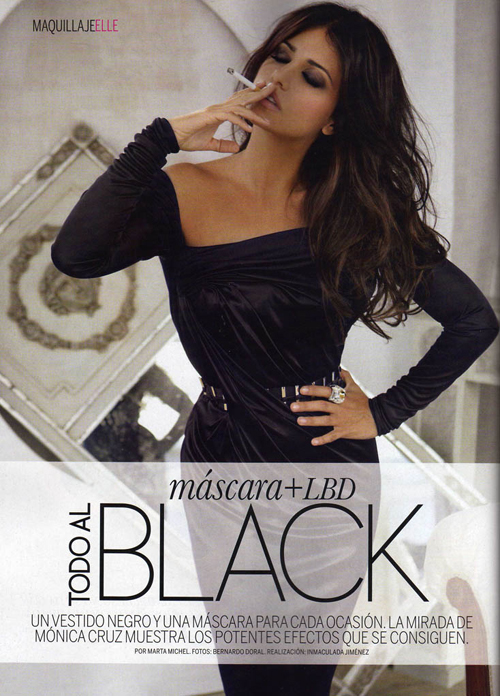 Images via: www.hollywoodtuna.com