All Posts Tagged With: "Smoky Eye"
My latest must-have makeup find my loves…is the limited edition Make Up For Ever La Boheme Eye Shadow Palette which can be applied dry, or also with a moistened foam tip (which BTW haven't tried yet because I'm a busy girl and opt for the quicker dry option).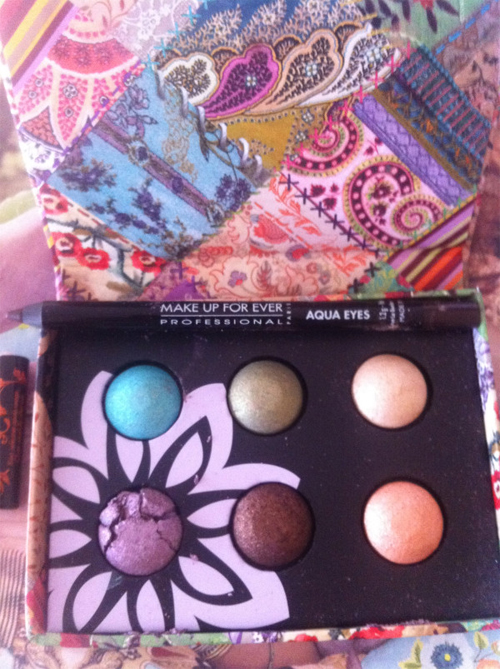 Makeup Make Up For Ever makeup for Spring 2012
L to R: Lagoon Green, Vegetal Green, Beige, Parma Purple, Brown, Coral
The pigment is a bit sheer yet dramatic enough and shimmers. Another great thing about this palette is the all the shades are very practical and wearable and long wearing. My favorite shade so far is the Brown.
TM & Marta Walsh has got the word that…celebrity makeup artist Kayleen McAdams worked with Lea Michele at the Los Angeles premiere of American Horror Story on Monday, October 3rd, 2011. Beauty Inspiration: "The focus of the look was the blue smoky eye and healthy, glowing skin.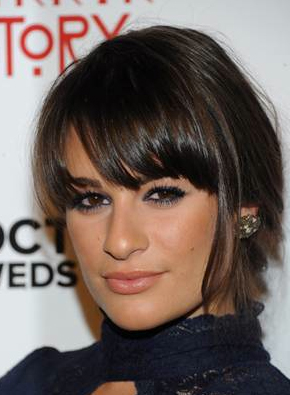 Lea Michele At The Los Angeles Premiere of American Horror Story
How To Get Lea Michele's Makeup Look:
New York Fashion Week Report. Fashionistas gathered at New York City's Soho Grand, February 9th, 2011, to view a selective runway presentation showcasing the What Goes Around Comes Around collection for Fall 2011. The collection, with its obvious bohemian influence, channeled a "gypsy jetter." Using his Auto Pilot Pre Foundation Primer ($39 at NapoleonPerdis.com) to perfect model's faces, Napoleon Perdis added a smoky eye to create makeup looks inspired by the sixties with a timeless twist. Marta Walsh has the sneak peek photos.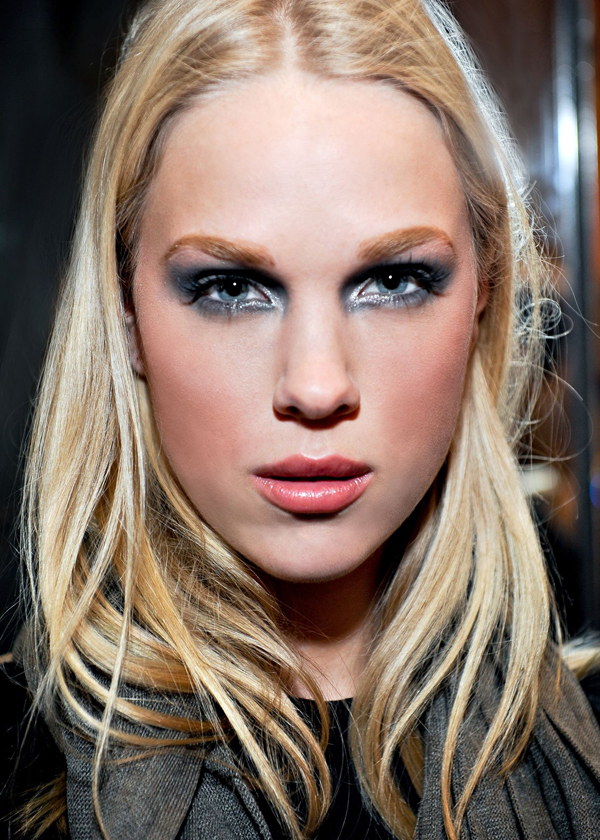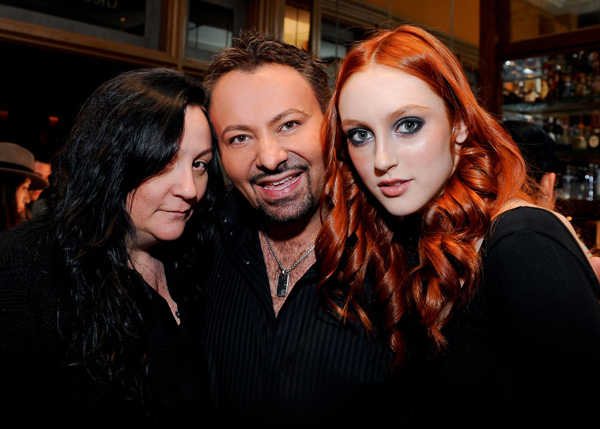 L to R: Kelly Cutrone, Napoleon Perdis, and Model
Actress Jessica Szohr looked beautiful at the 2010 Breakthrough of the Year Awards where she won for "Breakthrough Actress in Film". mark Celebrity Makeup Artist Mai Quynh shares with Talking Makeup and Marta Walsh how she created Jessica's sultry red carpet makeup look.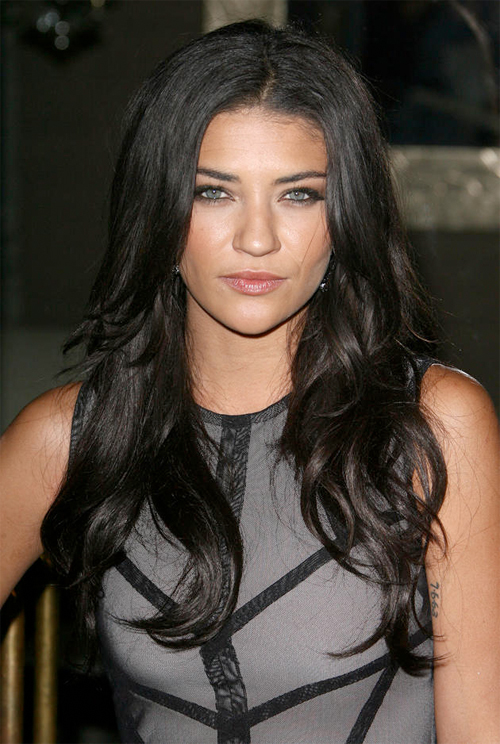 How To Get Jessica Szohr's Makeup At The Breakthrough of the Year Awards by mark Celebrity Makeup Artist Mai Quynh using mark Cosmetics:
Face
"For Jessica's face, I first applied mark For Goodness Face Antioxidant Skin Moisturizing Lotion SPF 30 all over her skin to create a nice base. Next, I followed by applying mark Face Xpert Flawless Touch Makeup in Golden using the mark Foundation Brush to create an even skin tone.
This season fashion and beauty collide with the latest launch from LORAC. LORAC is thrilled to offer you the equivalent of the little black dress (LBD!) in cosmetics with the introduction of the Little Black Palette– an accessory featuring 4 color-coordinating, silky-smooth wearable baked eye shadows and a mini Behind The Scenes Eye Shadow Primer.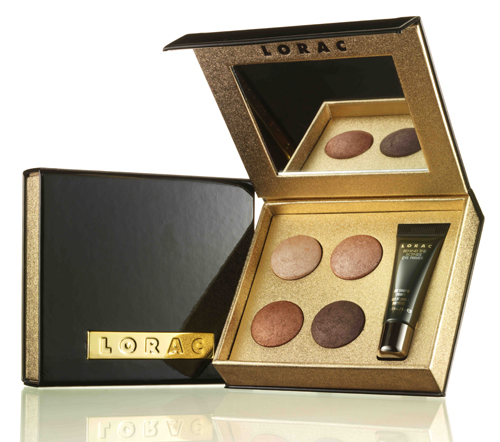 Mix these neutral hues to add a subtle hint of shimmer to your lids for day or create a sexy smoky eye for night. Packaged in a sleek, black patent leather case – this palette not only transforms your look, it transforms your wardrobe — evening wear designer Allen Schwartz of A.B.S agrees!
Drugstore Jewel: Loving Maybelline EYESTUDIO range of eye shadows. Why? Well the shadows are good quality, rich in pigment, and long wearing. I use the Maybelline EYESTUDIO in 20 Sapphire Siren to get my favorite eye look: smoky eye.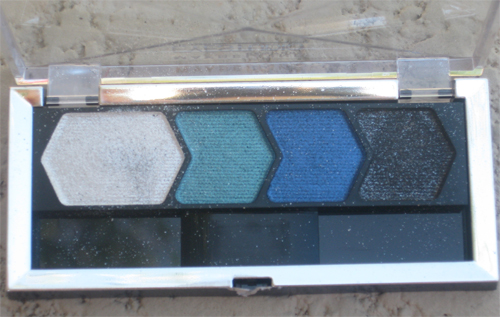 Celebrity Makeup Artist Mary Phillips created the beautiful makeup look for Elizabeth Arden spokesperson, Catherine Zeta-Jones, at the 2010 Tony Awards on June 13th, 2010. Catherine Zeta-Jones was wearing light blue Versace gown as she accepted her Tony Award for Best Performance by a Leading Actress in a Musical. Talking Makeup has the inside scoop on the Elizabeth Arden products used to create Catherine's makeup look!
The Makeup Tutorial
For a smoky eye effect, Mary applied Elizabeth Arden Color Intrigue Eyeshadow Duo in Black Currant and Color Intrigue Eyeshadow Duo in Peacock from lid to brow to give the eye that extra pop.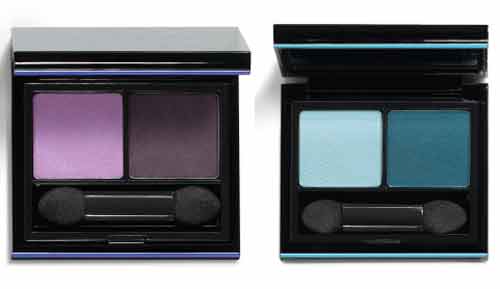 Last night at the 2010 Tony Awards, Scarlett Johansson won Best Actress in a Play for her Broadway debut role in "A View From The Bridge." Johannson's makeup artist Gianpaolo Ceciliato created a romantic and feminine make up look for the occasion using Dolce&Gabbana The Make Up.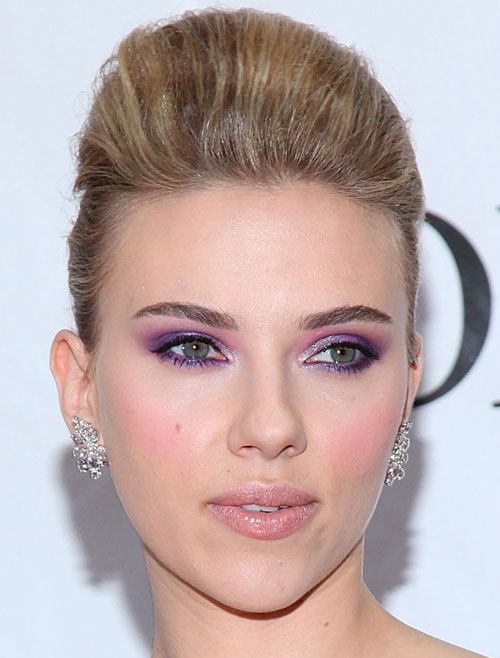 Marta Walsh says: "Scarlett Johansson's purple eye shadow eye makeup look was done so perfectly. The look was a good surprise, new, fresh, and trend setting. Well done Dolce&Gabbana The Make Up".
How to get Scarlett Johansson's purple eye makeup look:
Last night, celebrity makeup artist Sam Fine created a beautiful "Modern 30's Glam" look for supermodel IMAN. Below, Sam shares the product he used to create this iconic look.
SKIN: Every look that walks the red carpet begins with flawless skin. I start by using Iman's Second to None Luxury Radiance Liquid Makeup Enriched with Minerals (in shade 2) to highlight and conceal the under eye area. Then I uses Iman's Second to None Stick Foundation in the same shade to achieve a flawless complexion that not only looks great on the red carpet, but lasts though the night!
Make up artist and MAKE UP FOR EVER ALLIANCE member James Vincent created Joan Jett's sultry make up look for the New York premiere of "The Runaways".
The Look and Inspiration: True to Joan Jett's rock n' roll roots, she rocked a classic yet modern smoky eye. According to James Vincent, who used MAKE UP FOR EVER products to get Joan's red carpet look, "the perfect Joan Jett eye takes subtlety, persistence and an understanding of what's sexy."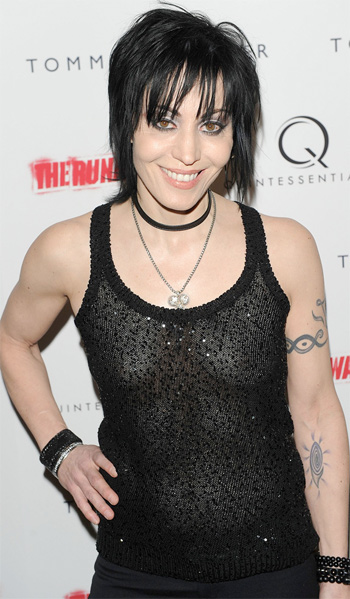 Makeup Tutorial: How to get Joan Jett's makeup look
Complexion: James kept the skin glowing and gorgeous with MAKE UP FOR EVER HD Elixir to add moisture to and perfect the skin. He then applied a small amount of MAKE UP FOR EVER HD Invisible Cover Foundation #117, which provided a great canvas, as well as the new HD Invisible Cover Concealer for light, luminous, natural coverage, and a touch of HD Microfinish Powder to keep Joan looking polished all night.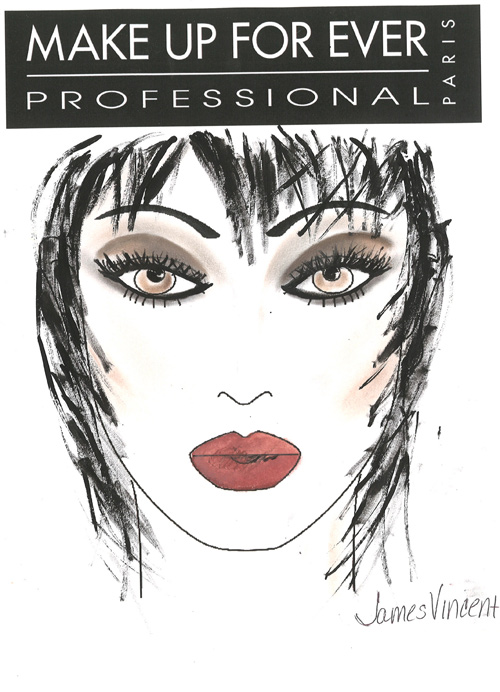 Joan Jett's makeup face chart by MAKE UP FOR EVER