All Posts Tagged With: "Catherine Zeta Jones"
I had the honor to attend the reopening cocktail party of Elizabeth Arden red door spas in Scottsdale's Biltmore  Fashion Park last week, December 1st, 2010. The new red door spa in Scottsdale brings New York City chic to my (our) Scottsdale. The spa is beautifully designed with a very inviting ambiance as soon as you walk in. The ever beautiful Catherine Zeta Jones for the Elizabeth Arden ad campaign images also help.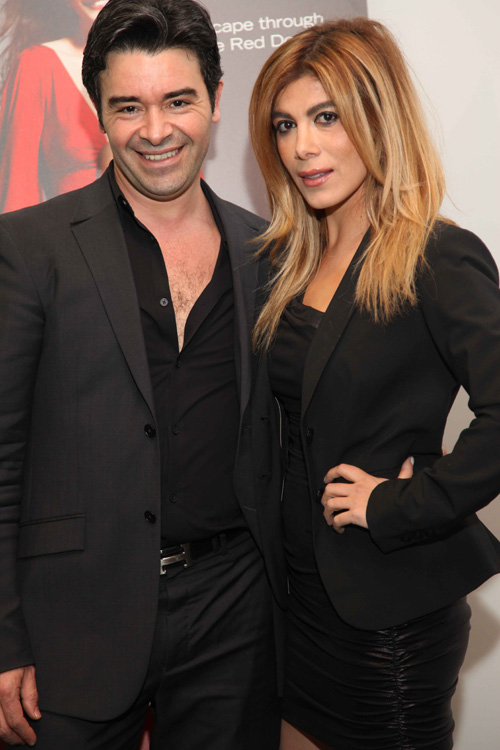 L to R: Zahir Ziani National Creative Director at Red Door Spas Elizabeth Arden and TalkingMakeup.com founder Marta Walsh
Photo Credit: Darrylee Cohen at www.perfectpartypictures.com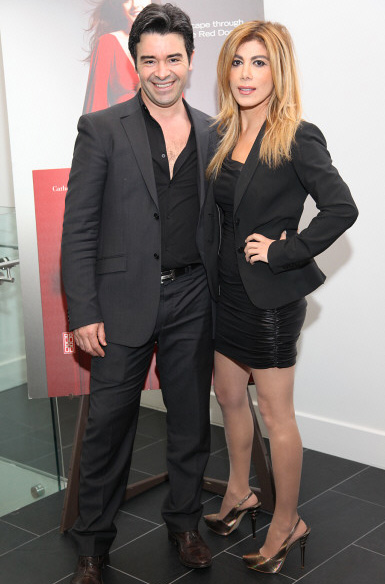 L to R: Zahir Ziani and Marta Walsh
Photo credit: Darrylee Cohen
Celebrity Makeup Artist Mary Phillips created the beautiful makeup look for Elizabeth Arden spokesperson, Catherine Zeta-Jones, at the 2010 Tony Awards on June 13th, 2010. Catherine Zeta-Jones was wearing light blue Versace gown as she accepted her Tony Award for Best Performance by a Leading Actress in a Musical. Talking Makeup has the inside scoop on the Elizabeth Arden products used to create Catherine's makeup look!
The Makeup Tutorial
For a smoky eye effect, Mary applied Elizabeth Arden Color Intrigue Eyeshadow Duo in Black Currant and Color Intrigue Eyeshadow Duo in Peacock from lid to brow to give the eye that extra pop.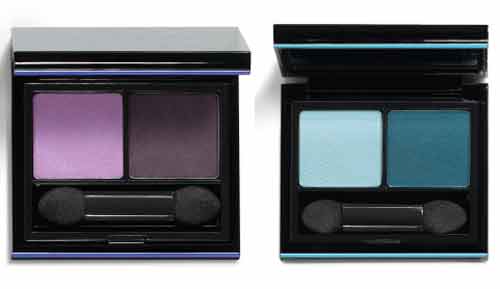 I'm excited to share with you my interview with Amy Bailey who has begun to make her mark within Hollywood's demanding movie stars. Amy can be seen in the star-studded movie, "Nine" along side Nicole Kidman, Penelope Cruz, and Kate Hudson. Up next for the actress, she will be playing the Hatteress in Tim Burton's "Alice in Wonderland."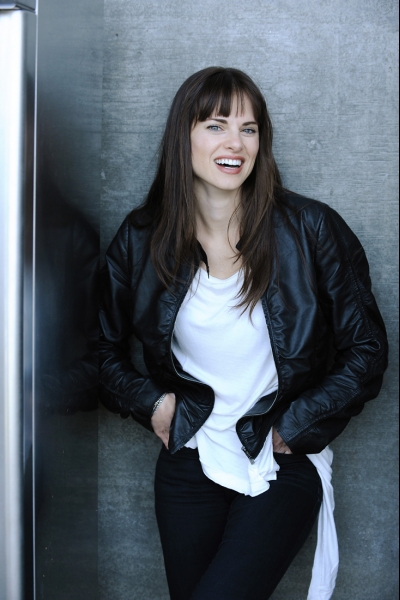 Amy Bailey
In this interview Amy Bailey tells Marta Walsh about how it all began for her in Hollywood. Her role in the film "Nine" and what was it like working with its director Rob Marshall. How one day she took Penelope Cruz and her sister to see the Royal Ballet perform. Her latest acting role in  "Alice in Wonderland", also staring in this film Johnny Depp. Future plans, and of course, style and beauty secrets!
Marta Walsh: Where did you grow up and where is home for you?
Amy Baliey: I grew up in a coastal town called Corpus Christi, in South Texas. I loved going to the beach right after school. Now I divide my time between London and L.A.
MW: How did you decide on a career in showbiz, and what were some of your first breaks?
AB: I was a professional ballerina by 17yrs old, so I guess being onstage always felt pretty natural. My parents couldn't believe that as a teenager I would skip out parties because I had ballet class the next morning. It kept me out of trouble, for the most part 🙂
David Babaii's Hair How-To: Catherine Zeta-Jones at 37th AFI Lifetime Achievement Awards!
After gently towel-drying her hair to remove excess water, I warmed a small amount of Hair Polish in the palms of my hands before applying it through the hair. I've found warming this product actually boosts its ability to seal the cuticle, while repairing and strengthening each strand. Not to mention the shine!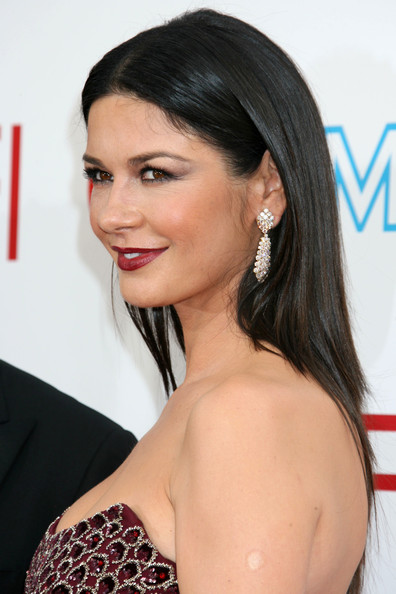 Next, I dried her hair using my David Babaii for WildAid Blow Dryer with the nozzle attachment and a large round brush to smooth hair straight. Try to avoid any metal coated brushes. These brushes only generate unnecessary heat and will cause hair to be baked not dried. I sectioned her hair first: top, sides and back. To begin, I started by drying the nape area first and then proceeded until her entire head was dry.
Elizabeth Arden brings minerals to bronzing with its new makeup collections: Elizabeth Arden Bronze Minerals for Face and Cheeks and Sunlit Colors for Eyes and Lips.

Catherine Zeta Jones the face of Elizabeth Arden.
Bronze with Elizabeth Arden Pure Finish Mineral Bronzing Powder in light or medium look. Infused with natural minerals, these Pure Finish Mineral powders contain light-reflective mica and skin-softening silica to assure a natural luminous look, plus aloe vera and chamomile – ingredients known for their soothing and moisturizing benefits. Sweep over cheekbones, forehead and brow bones, with its own Kabuki-style brush, to give skin a healthy sun-kissed glow. SRP: $32.