All Posts Tagged With: "Zac Posen"
ZAC POSEN. "A LATE 1960'S BLACK AND WHITE FASHION PHOTO FROM HARPER'S BAZAAR BY JAMES MOORE, FEATURING EXTREMELY LONG EYELASHES."-KABUKI
Here's how with MAC makeup…
(Hollywood, CA – July 11, 2011) – Actress Kyra Sedgwick is gorgeous in Zac Posen arriving to the David Letterman Show set. The Closer star stunned the audience wearing a Zac Posen Pre Fall 2011 black silk strapless dress.
(New York, NY – June 7th, 2011)-TM has a sneak peek to Zac Posen's Resort 2012 ready-to-wear collection. From extravagant gowns to daywear suiting. Posen's namesake collection empowers the strong, sexy, creative, and intelligent women who have become synonymous with the label.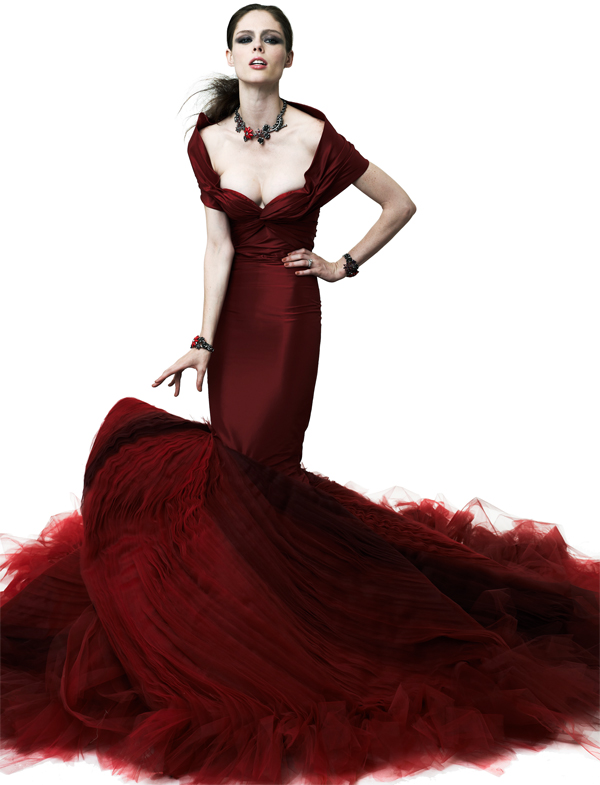 (Universal City, CA – June 05, 2011): Actress Reese Witherspoon attends the 2011 MTV Movie Awards wearing a Zac Posen Leopard Print Jacquard Bustier Dress from the designer's Pre-fall 2011 collection. Walking away with the show's highest honor, the Generation Award, Witherspoon sizzled as she walked the red carpet in her Zac Posen frock.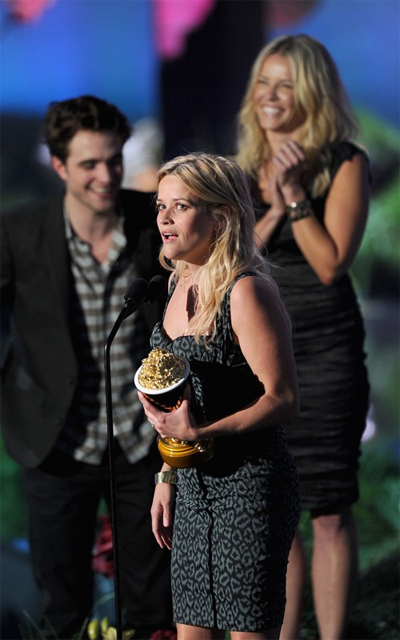 REESE WITHERSPOO​N ACCEPTS GENERATION ACHIEVEMEN​T AWARD IN ZAC POSEN
(Los Angeles, CA – May 28th, 2011) – Famed actress Winona Ryder kept it simple yet chic in Zac Posen at the whimsical opening party of Tim Burton's LACMA exhibit. Ryder posed with Tim Burton, pairing her Zac Posen black double face crepe laser cut flare skirt with a Zac Posen double face suiting jacket. Previously appearing in Edward Scissorhands and Beetlejuice, the actress is currently filming her third Tim Burton collaboration, Frankenweenie.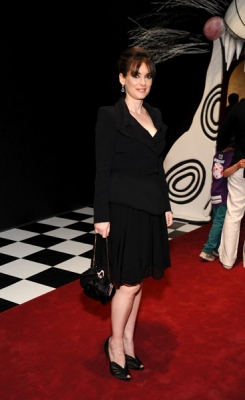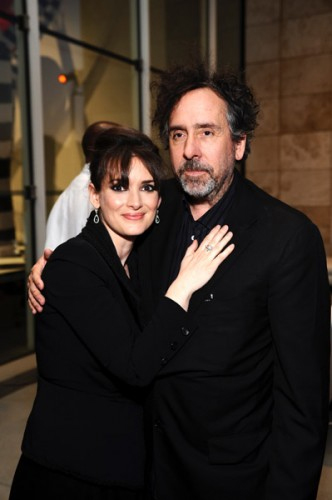 Winona Ryder Pretty In Zac Posen with Tim Burton
WINONA RYDER IS CHIC IN ZAC POSEN AT TIM BURTON'S LACMA EXHIBIT OPENING PARTY
(May 27th, 2011) – Anna Paquin 'shows her true colors' in Zac Posen in the new True Blood advertisements. Paquin exudes sex appeal in a grenadine Zac Posen silk jersey bustier dress from the Spring/Summer 2011 Collection, enticing audiences to watch the upcoming June 26th, 2011, season 4 premiere.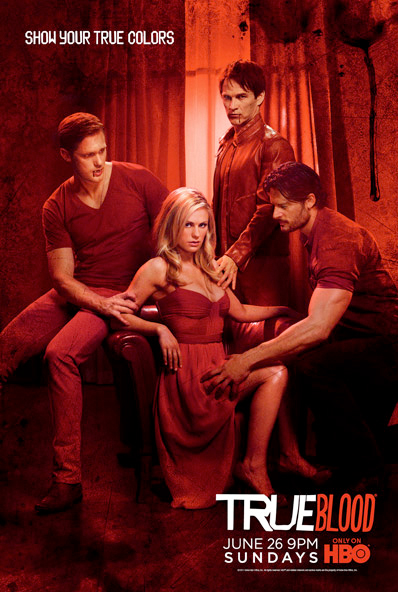 ANNA PAQUIN 'SHOWS HER TRUE COLORS' IN ZAC POSEN
Marta Walsh says: "Zac Posen is 'on fire'. He's designs are the red carpet darling."
(Las Vegas, NV – May 20th, 2011) – Fergie is "fergalicious" fierce in Zac Posen, performing live in Las Vegas this past weekend with The Black Eyed Peas. The pop sensation took to the stage at Haze Nightclub in a Zac Posen black double face wool metamorphosis dress from the designer's Fall/Winter 2011 Collection.

Fergie In Zac Posen Performing Live In Haze Nightclub, Las Vegas
(Los Angeles, CA – May 25th, 2011) – Beyonce hit a high note in Zac Posen during her performance on last night's finale of American Idol Season 10. The pop megastar took Hollywood glam to the mainstage, performing at the most-anticipated American Idol season finale to date in a grey Zac Posen jersey gown from the designer's Fall/Winter 2010 Collection.

Beyonce in Zac Posen on the Season 10 Finale of American Idol
(Los Angeles, CA) Actress Eva Mendes looked radiant in red Zac Posen during her latest guest appearance on The Tonight Show with Jay Leno. Mendes captivated the audience in a vibrant red Zac Posen stretch jacquard day dress from the designer's Fall/Winter 2011 Collection while promoting her upcoming film, Last Night (May 24, 2011).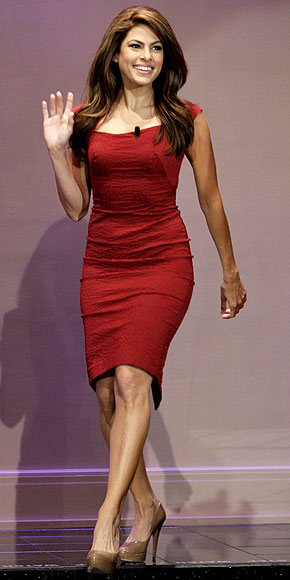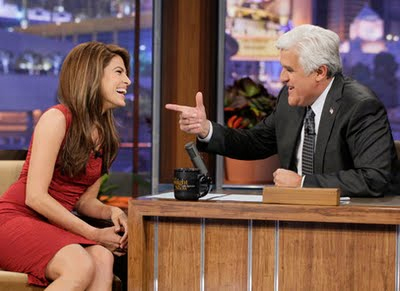 EVA MENDES RADIATES IN RED ZAC POSEN ON 'THE TONIGHT SHOW WITH JAY LENO'
(Hollywood, CA – May 23rd, 2011) – Jennifer Lopez is brilliant in blue Zac Posen while honoring Simon Fuller with a Star on The Hollywood Walk of Fame. J. Lo turned heads posing with Simon Fuller and husband, Marc Anthony, clad in a curve-hugging Zac Posen kale virgin wool multi collar long sleeve cocktail dress from the designer's 2011 Fall/Winter Collection.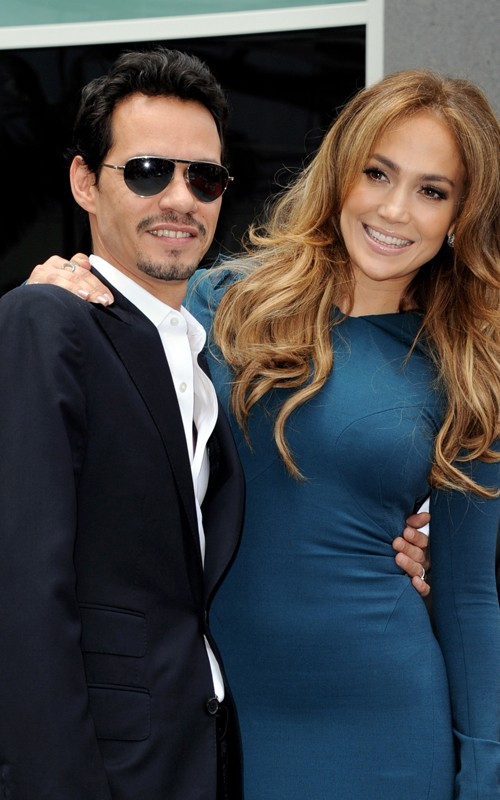 J. LO In Blue Zac Posen with husband Marc Anthony
Jennifer Lopez also stuns in Stephen Webster at Simon Fuller's Hollywood Walk of Fame Induction Ceremony. J. Lo accessoried her cool blue look with a Stephen Webster Jewels Verne Jaws Ring in 18ct white gold with white and silver diamond pave and In Deep Baby Jelly Fish Ring in 18ct white gold with white and silver diamond pave and white gold curb chains.