All Posts Tagged With: "Reese Witherspoon"
Celebrity hair colorist Lorri Goddard was responsible for Reese Witherspoon's transformation from blonde to brunette. Do you love?
Hairstylist Giannandrea created Reese Witherspoon's hairstyle for Cannes Film Festival 2012. "The inspiration For Reese Witherspoon hair style for premiere of Mud in Cannes 2012 was true classic elegance. A modern take on the French twist."
How to get Reese Witherspoon's hairstyle
"My idea was to create a modern version of the French twist for Reese, a Versace sapphire Goddess!
(Universal City, CA – June 05, 2011): Actress Reese Witherspoon attends the 2011 MTV Movie Awards wearing a Zac Posen Leopard Print Jacquard Bustier Dress from the designer's Pre-fall 2011 collection. Walking away with the show's highest honor, the Generation Award, Witherspoon sizzled as she walked the red carpet in her Zac Posen frock.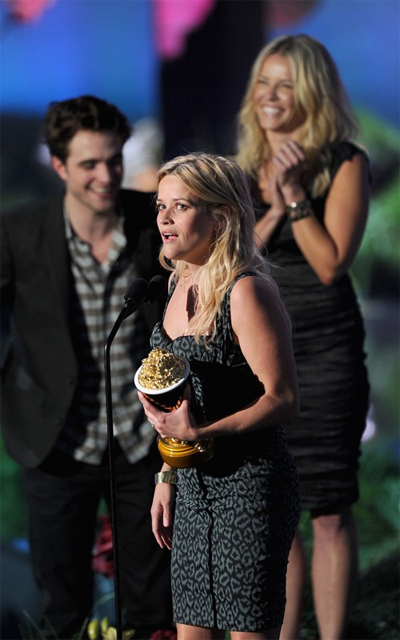 REESE WITHERSPOO​N ACCEPTS GENERATION ACHIEVEMEN​T AWARD IN ZAC POSEN
(Sydney, Australia – May 6th, 2011) – Academy award-winning actress Reese Witherspoon looked beautiful in blue cerulean Zac Posen at the Sydney premiere of Water for Elephants. Witherspoon posed with co-star Robert Pattinson in a Zac Posen blue strapless cocktail dress from the designer's Fall/Winter 2011 collection.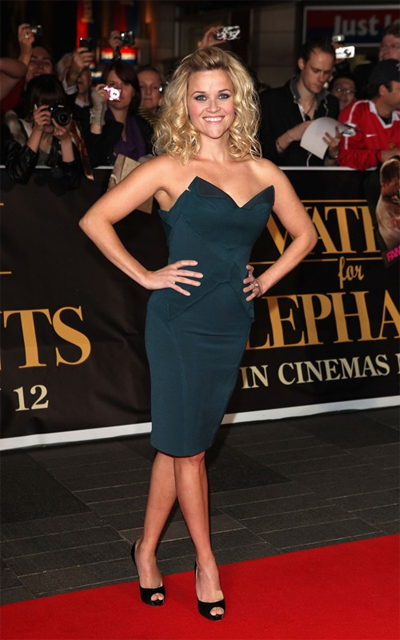 Reese Witherspoon in Zac Posen at the Sydney premiere of Water for Elephants
Love to the Fullest by Reese Witherspoon Eau de Toilette Spray for Avon is a sensual or should I say warm blend of black cherry and evening primrose mingled with sandstone and cashmeran. It's an Oriental first mixed with a bit of floral notes. That is, the warm and oriental notes are the dominant makeup of this fragrance. A plus for me because I'm an oriental warm type of perfume girl myself. The bottle is somewhat understated which actually is balanced well with this bolder scent. Love to the fullest perfume is part of the Expressions By Reese Witherspoon perfume collection which also includes: Laugh often By Reese Witherspoon (available May 2011) with citrus floral perfume notes and Live without regrets By Reese Witherspoon (available August 2011) with floral fruity perfume notes. Which Expressions by Reese Witherspoon might be you? Perhaps you are all three depending on your mood? Please do let me know:)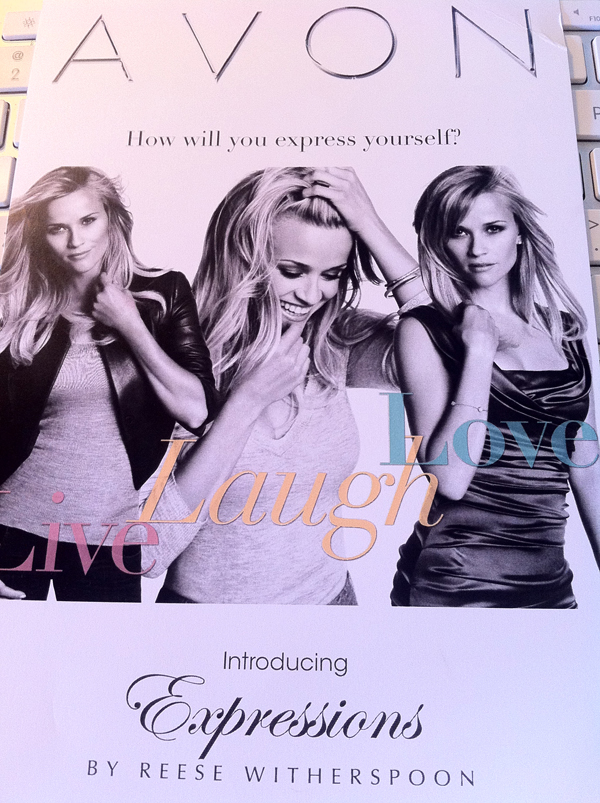 Expressions By Reese Witherspoon for Avon
Spring/Summer 2010 Haircolor Trends by Redken Creative Consultant for Color and Hollywood colorist, Tracey Cunningham.
Fashion Week runways came alive with vibrant, bold color as seen at DKNY and Marc Jacobs' Spring/Summer 2010 shows. As the bold colors and bright accessories make way to the streets, where urban fashionistas update their little black dresses with flashes of color, they need haircolor to match, and that's where Redken comes in.
Spring/Summer 2010 Trend #1: Brunettes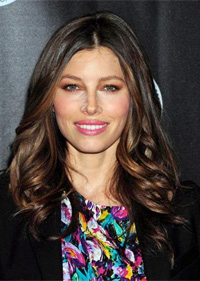 "Brunette clients want to brighten their locks for a vibrant shade, with babyfine to medium butterscotch highlights like Jessica Biel. With summer sun-kissed skintones on the way, this haircolor gives a luminous glow for a knockout look." – Tracey Cunningham
On Tuesday, March 2, 2010, Vera Wang teamed with Vogue to host a launch party in honor of the new store's opening on Melrose Avenue. A- listers such as Reese Witherspoon and Renee Zellweger attended wearing Vera Wang ready-to-wear. Reese Witherspoon wore a strapless fuchsia draped charmeuse cocktail dress with black belt at waist. Renee Zellweger wore an ox-blood asymmetrically draped corset with black jersey pencil skirt.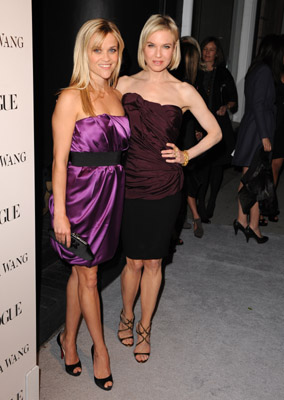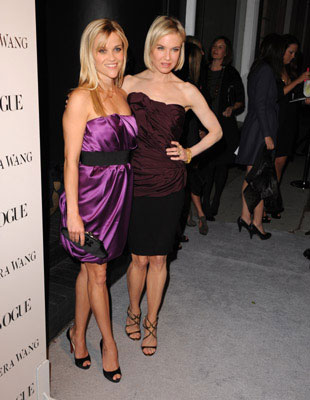 NEW Spring/Summer 2010 makeup collection from Avon: High Definition Color. The effect: extreme lases, brilliant liners and soft focus skin.
Avon Ultra Color Rich Mega Impact Lipstick High-Definition Lip Color for Mega Watt Drama. Developed with breakthrough color magnifiers, this new Mega Impact lipstick by Avon highlights and reflects true color for bright, vivid, high impact looks. Gilds on smoothly for hours and has SPF 15.

Expert makeup tips by Jillian Dempsey Avon Global creative Color Director and Hollywood Makeup Artist: "With Mega Impact, lips will really pop with color, so it's important to keep eyes simple. To avoid color overload, pair bold lips with a sheer shadow and black mascara for a sophisticated, glamorous look."
Reese Witherspoon has won my vote for one of the BEST styles at the 2010 Golden Globes. I loved the sleek dress, the perfectly blonded hair, and soft pretty makeup! I want to meet Reese's stylists so they can style me! YES! Me 🙂
I hear Reese Witherspoon jewels were by Cartier and dress or gown by: I will have to update you on that. Stay tuned!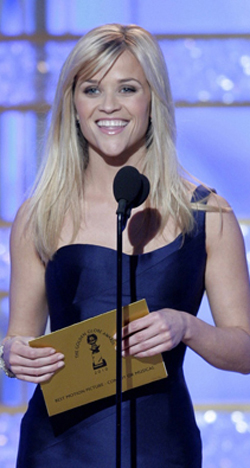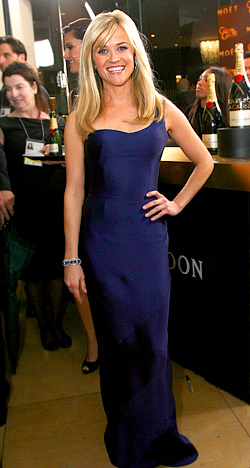 Reese Witherspoon And Ashley Olsen at the 2010 Golden Globes and the secret to their Blond Bombshell blonde hair!
Reese Witherspoon looks at the 2010 Golden Globes was one of my favorite. I loved Reese's dress, it was chic and sleek and great color. Reese's hair color was smashing! And I always love Ashley Olsen's effortless chic long layered waves and hair color. Ashely's the dress was very edgy which I didn't mind.
Did you notice that both Reese and Ashley looked blonder than ever? To achieve this ultimate Blonde Bobshell hair color Celebrity Colorist Lorri Goddard-Clark took Reese Witherspoon and Ashley Olsen's color to beyond blonde with bold platinum highlights for sexy, awards show sparkle.