All Posts Tagged With: "Debra Messing"
Spring/Summer 2010 Haircolor Trends by Redken Creative Consultant for Color and Hollywood colorist, Tracey Cunningham.
Fashion Week runways came alive with vibrant, bold color as seen at DKNY and Marc Jacobs' Spring/Summer 2010 shows. As the bold colors and bright accessories make way to the streets, where urban fashionistas update their little black dresses with flashes of color, they need haircolor to match, and that's where Redken comes in.
Spring/Summer 2010 Trend #1: Brunettes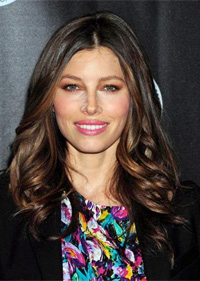 "Brunette clients want to brighten their locks for a vibrant shade, with babyfine to medium butterscotch highlights like Jessica Biel. With summer sun-kissed skintones on the way, this haircolor gives a luminous glow for a knockout look." – Tracey Cunningham
The Kate Somerville Skin Health experts have been very busy prepping the skin of celebs before their big night. Check out the list of stars who have visited the Kate Somerville Clinic in preparation for the 2010 Golden Globes and their favorite treatments before the red carpet event. Kate will also be featured LIVE tomorrow, Sunday January 17th, 2010, on the Red Carpet. Tune into the TV Guide Channel, Golden Globe pre-show at around 1:15pm PST and watch Kate's skin tips.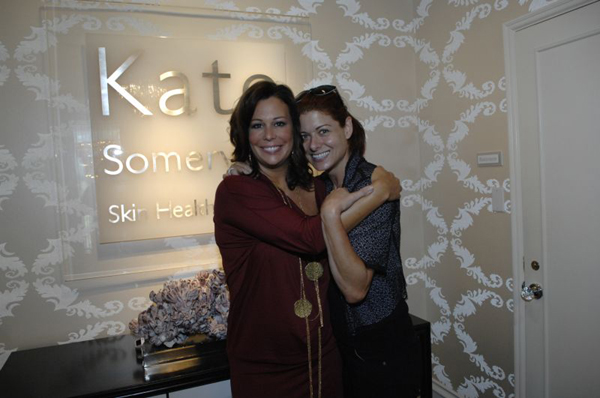 Debra Messing and Kate Somerville
Kate Somerville Golden Globes Clients include:
· Anna Paquin (Nominated for True Blood and Best Performance in a mini-series)
· Olivia Wilde (House is nominated)
· Kyra Sedgwick (Nominated for The Closer)
· Debra Messing (She'll be attending as husband's show, Damages, is nominated)|
· Lea Michele (Nominated for Glee)
· Jane Lynch (Nominated for Glee)
· Julie Benz and Jennifer Carpenter (on Dexter, which is nominated)
· Sophia Vergara (Modern Family is nominated)
· Perrey Reeves (Entourage is nominated) 
Debra Messing's head-turning look was one of the most beautiful seen at the 61st Annual Primetime Emmy Awards. Complimenting her dramatic red Michael Kors gown, star stylist Robert Vetica created a truly inspired low, asymmetrical ponytail shaped into a free-flowing cluster of curls that resembled an elegant chignon.
"It was all about style complemented by sensuous movement and healthy, natural-looking ease," said Vetica. "A smooth, shiny texture was the essence of the look."
The technique was as brilliant as the look, and was achieved without any curling or flat irons, using only Moroccanoil Treatment, Moroccanoil Glimmer Shine Spray, a blowdryer and a round brush.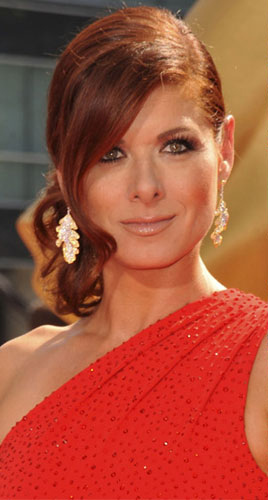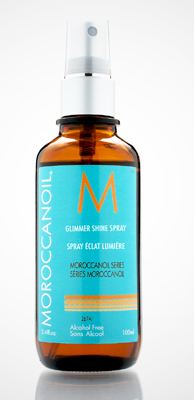 To ensure smooth, natural-looking and weightless shine, Vetica first generously applied argan-oil infused, original Moroccanoil Treatment to Messing's coarse textured, curly wet hair. "Her hair loves the ultra-light richness of Moroccanoil Treatment and it absorbs in instantly without any residue. There's nothing else like it for this kind of shine," said Vetica.
Few weeks ago I was given an incredible chance to chat with Tim Quinn over the phone. Tim Quinn is Giorgio Armani's Celebrity Face Designer National Director, Creative Artistry.
I met Tim in New York City during my trip with DailyMakeover.com this past July (2009). The meeting was in Pastis one of my favorite restaurants to hang out when I used to live in New York City. As soon as I was introduced to Tim during breakfast I knew I had to interview him and share with you his beauty insights and story of top celebrity makeup artist. As you can sense, I'm a huge fan. I remember telling him that I loved his style and that he looks "Very Armani": That very pale almost platinum blonde hair, and the chic eye glasses. Believe it or not, Mr. Giorgio Armani himself set a table next to me in Cipriani Downtown SOHO few years ago, so I got to know the look:)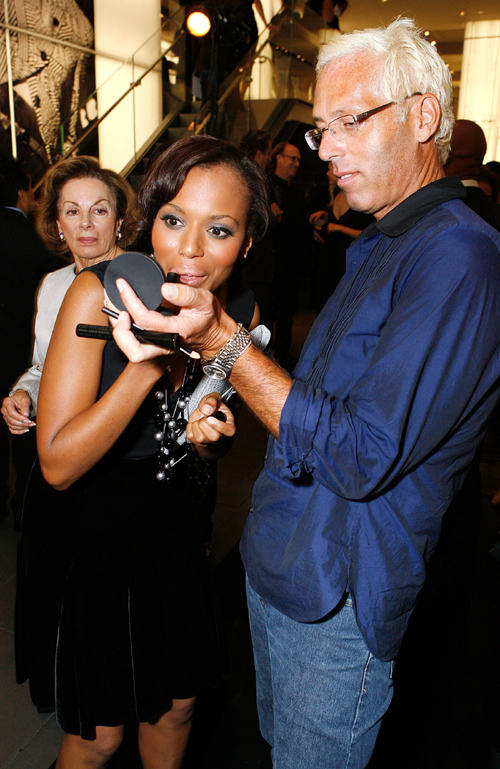 Tim Quinn and Kerry Washington
A little bit about Tim Quinn: After training in Milan alongside world-renowned makeup artist Pat McGrath, Tim Quinn joined the Giorgio Armani Beauty team with the launch of the brand in September 2001. His myriad experience as an artist includes work in TV, print, and film. Tim has been featured as one of the "25 Beauty Stars" in W Magazine and has worked backstage at several award shows including the Academy Awards and the Golden Globes. Tim has worked with a number of celebrities such as Glenn Close, Debra Messing, Victoria Beckham, Kim Cattrall, Gwen Stefani, Kate Bosworth, Minnie Driver, and Brooke Shields. He has designed faces for Helen Mirren, Julia Roberts, Naomi Campbell, Katie Holmes, Sarah Jessica Parker, Barbara Walters, Lucy Liu and Drew Barrymore.  I might even missed few names!
Marta Walsh: When did your fascination with beauty begin?
Tim Quinn: From as far back as I can remember I was drawn to the world of fashion and beauty. I was born and raised in the countryside of Connecticut and was always encouraged by my parents to go outside and play – TV was only for special occasions and the internet was still years away, so my siblings and friends would create our own worlds of entertainment. My paternal grandmother was widowed rather young and she remarried an attorney from New York. They lived in New York City during the week and at her country home in Litchfield, CT on the weekends. My visits and travels with them truly influenced my young mind – I thought of her life as my very own 'Green Acres'. I became a glamour addict – watching her dress for dinner in NY, DC and even Iceland – the whole idea of the hair, makeup, jewelry and furs created such a glamorous world that was so different then the life I knew in Connecticut.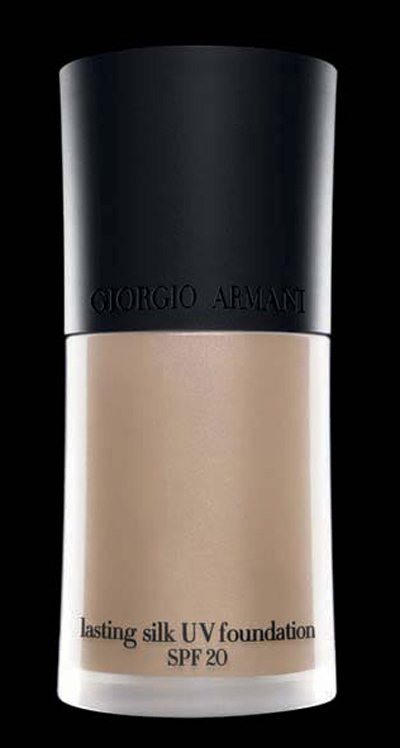 Michael Kors And Debra Messing Bring Hollywood To NYC: Acclaimed American fashion designer and popular TV personality Michael Kors and Emmy Award-winning actress Debra Messing bring Hollywood to NYC for the premiere of Michael's newest fragrance Very Hollywood Michael Kors on Fashion's Night Out 9/10/09.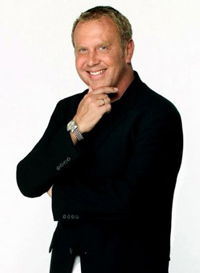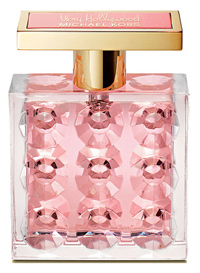 Join Michael Kors and Debra Messing at Macy's Herald Square for a glamorous night out in Manhattan celebrating the launch of the Very Hollywood Michael Kors fragrance and Fashion's Night Out. Follow the red carpet to the Very Hollywood Michael Kors appearance where Michael and Debra will be available for autographs and photo opportunities.
WHEN: Thursday, September 10th @ 7:00pm
WHERE: Macy's Herald Square
Broadway Entrance (Broadway between 34th and 35th Streets)
New York, NY 10001
The Children's Place Celebrity Designed Backpacks For Books for Kids Foundation: The Children's Place has teamed up with the Books for Kids Foundation to host a celebrity charity auction. The auction was kicked off at the Kid's Choice Awards last weekend. Celebrities such as Paula Abdul, Chace Crawford and David Archuleta, and Dwayne "the rock" Johnson custom designed The Children's Place messenger bags to be auctioned off benefitting Books for Kids. Since then have gotten names like Debra Messing, Sophia Bush, Hilarie Burton, anna Sophia robb, neil Patrick harris etc to do the same.

Paula Abdul
JOIN Celebrity Charity Auction Benefitting Books for Kids. The auction goes live April 14th and is up until the 24th stop by and get your own celebrity signed messenger bag!
Please visit www.ebay.com/thechildrensplace  to place your bid!

Chace Crawford

David Archuleta
Also, Watch Marta's video blog and find out how to enter a giveaway for a chance to win The Children's Place Standrad Messenger Bag and $100 Gift Card at The Children's Place and a cool kid's t-shirt!
Moroccanoil, the fast-track luxury Argan oil hair product pioneer and leader, sponsored what could be the season's most exciting beauty book launch last week for celebrity stylist Robert Vetica's new "Good To Great Hair." (Fair Winds Publishing).
Hosted by Salma Hayek, the star-filled beauty bash filled Eva Longoria-Parker's restaurant, Beso, to capacity. Hollywood's leading celebrity hair stylists, make-up artists, fashion stylists were in attendance, as well as Debra Messing, film star Maggie Q, Slumdog Millionare's Anil Kapoor, Melissa George of Grey's Anatomy, Rose McGowan and Moroccanoil's Carmen and Ofer Tal.

Debra Messing, Carmen Tal, Robert Vetica and Salma Hayek at the "Good to Great Hair" Book launch party. Photo © Amy Graves for Moroccanoil.
To cap the high-energy evening, multi-platinum-winning recording artist Anastacia gave an exciting performance that had guests, VIPs, and media on their feet and cheering.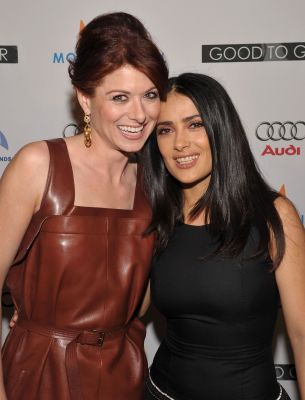 Debra Messing & Salma Hayek at "Good to Great Hair" Book Launch Party.
image via: MahaloFashion.com