All Posts Tagged With: "blondes"
Spring/Summer 2010 Haircolor Trends by Redken Creative Consultant for Color and Hollywood colorist, Tracey Cunningham.
Fashion Week runways came alive with vibrant, bold color as seen at DKNY and Marc Jacobs' Spring/Summer 2010 shows. As the bold colors and bright accessories make way to the streets, where urban fashionistas update their little black dresses with flashes of color, they need haircolor to match, and that's where Redken comes in.
Spring/Summer 2010 Trend #1: Brunettes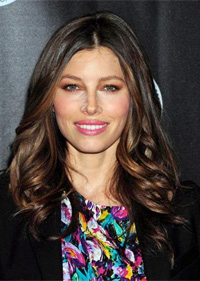 "Brunette clients want to brighten their locks for a vibrant shade, with babyfine to medium butterscotch highlights like Jessica Biel. With summer sun-kissed skintones on the way, this haircolor gives a luminous glow for a knockout look." – Tracey Cunningham
Listen up blonds, are you in for a free concert and some pampering? The John Frieda team is out to prove that blondes really do have more fun with the Sheer Blonde Entourage, a series of events and perks available for blondes. The blonde VIP program begins on March 18th, 2010, in New York City at the Highline Ballroom with a private performance by Grammy-nominated singer-songwriter and blonde icon Natasha Bedingfield, whose third album drops this spring.

Natasha Bedingfield
The elite event lets you blonds experience the benefits of being blonde with the royal treatment, from makeovers at hair stations to complimentary food and beverages—all set to the music of Natasha Bedingfield.
If you are in the NY area on the 18th join the Sheer Blonde Entourage for a free concert and some pampering.
Blonds throughout the country: the Sheer Blonde Entourage will be stopping by a city near you soon! Talking Makeup will keep you posted.
The concert is completely free for all who sign up at: www.forblondesonly.com
As temperatures begin to cool down outside, so will haircolor this fall/winter season with more sophisticated cooler brunettes and blondes. Tracey Cunningham, Redken Creative Consultant for Color, and David Stanko, Haircolor Consultant for Redken, have the latest in fall haircolor trends, professional haircolor products to achieve these trends, and consumer tips to communicate with their colorist and to adjust to the "coolest" looks of the season.
"Small adjustments can help consumers update their look from season to season," explains Cunningham. "When summer comes to a close, I plan to cool my clients' shades down this fall/winter season with Redken's new Color Gels Ash Blue creating sophisticated, cool shades. A color is said to have "cool tones" if it tends toward blue or violet, such as platinum blondes, ash browns, and plum reds."
Trend #1: Brunettes: "Brunettes will go to a whole new level this fall/winter with an overall cooler base. Think Fergie's shade; her lighter highlights really show through her dark, chestnut base making her haircolor look so flawless and effortless." – Tracey Cunningham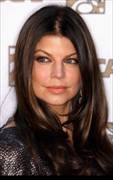 Trend #2: Blondes: "Blondes will be blonde this fall – think Drew Barrymore's cool, nearly platinum blonde shade for this inspiration. Client's can often be concerned with the cost to achieve and keep the perfect shade of blonde, but I find that women cut back in other areas rather than haircolor as it's one of a consumers' most prominent and most seen everyday accessory!" – Tracey Cunningham