Spring/Summer 2010 Haircolor Trends by Redken Creative Consultant for Color and Hollywood colorist, Tracey Cunningham.
Fashion Week runways came alive with vibrant, bold color as seen at DKNY and Marc Jacobs' Spring/Summer 2010 shows. As the bold colors and bright accessories make way to the streets, where urban fashionistas update their little black dresses with flashes of color, they need haircolor to match, and that's where Redken comes in.
Spring/Summer 2010 Trend #1: Brunettes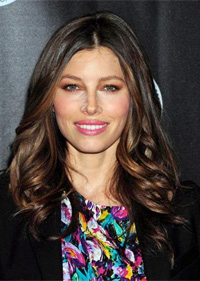 "Brunette clients want to brighten their locks for a vibrant shade, with babyfine to medium butterscotch highlights like Jessica Biel. With summer sun-kissed skintones on the way, this haircolor gives a luminous glow for a knockout look." – Tracey Cunningham
Spring/Summer 2010 Trend #3: Blondes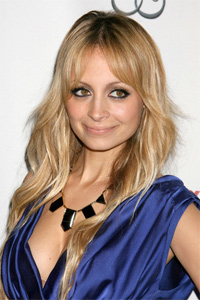 "My blonde clients love summer, and this season they'll look for a warmer base with lowlights underneath to tone down the blonde and give off that bold, beachy surfer undone sun-kissed look. Think Nicole Richie – her warm blonde shade is right on!" – Tracey Cunningham
Spring/Summer 2010 Trend #2: Redheads
"Redheads will be fierce, playful, and eye-catching with a deep strawberry shade with lots of umph! I colored Ali Larter from a blonde to redhead, and her shade is perfect for the coming season – very glamourous, high-shine red shade." – Tracey Cunningham
Clients looking for these shades should ask their colorist about the following Electric Avenue shades:
Brunette:
Soft golden highlights with NEW 8Gg Color Fusion against a deep, woodsy base of 5Br Color Fusion for a spring/summer look.
Redhead:
Shades EQ 05C Chili and 08C Cayenne for a naturally subtle dark-to-light look.
Blonde:
Create stunning blondes by using varying tones.  Ask your colorist to alternate highlights using Blonde Icing Power Lift and NEW 8Go Color Fusion, then Shades EQ Glaze using 09GB Butter Cream.
Redken's new Electric Avenue Haircolor Collection Color Fusion Shades feature Colorbond Technology:
High Tenacity Dyes that lock together inside the hair
Ceramide that repairs the surface and seals the hair to protect the beauty of the color
Cationic Conditioners that nourish and smooth the hair
Coconut Oil that helps form a protective barrier against water
"My blonde, brunette, and redhead clients want haircolor to compliment their fashion this season, and are looking for rich, vibrant haircolor" explains Tracey Cunningham, Redken Creative Consultant for Color. "This season's bold colors give my clients the opportunity to accessorize their style with the latest fashion, makeup, styling and vibrant haircolor!"
"Inspired by the Spring/Summer fashion, Redken launches its annual haircolor collection with Electric Avenue featuring highly fashionable, rich and vibrant shades for blondes, brunettes, and redheads," states David Stanko, Haircolor Consultant for Redken. "The Electric Avenue Haircolor Trends feature 3 NEW shades and 2 reformulated shades from Color Fusion advanced performance color cream, plus a special selection of existing shades from Color Fusion and Shades EQ equalizing conditioning color gloss for all-over color or strategically placed highlights to create bold or subtle looks to complement the vibrant fashion of the season."