All Posts Tagged With: "True Blood"
(May 27th, 2011) – Anna Paquin 'shows her true colors' in Zac Posen in the new True Blood advertisements. Paquin exudes sex appeal in a grenadine Zac Posen silk jersey bustier dress from the Spring/Summer 2011 Collection, enticing audiences to watch the upcoming June 26th, 2011, season 4 premiere.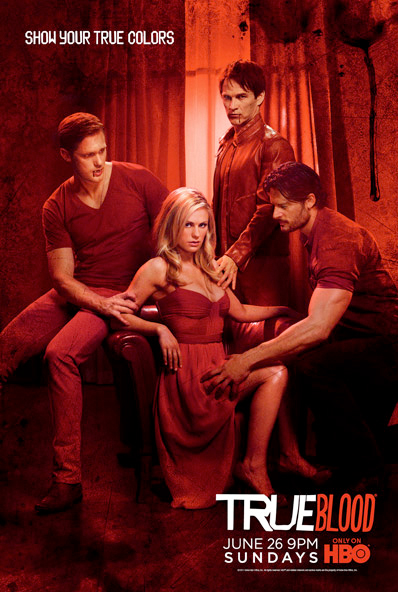 ANNA PAQUIN 'SHOWS HER TRUE COLORS' IN ZAC POSEN
Marta Walsh says: "Zac Posen is 'on fire'. He's designs are the red carpet darling."
True Blood stars, Anna Paquin, Stephen Moyer, and Alexander Skarsgard, are featured on the cover of Rolling Stone Magazine September 2nd, 2010, looking like this!!! What do you think lovers: Beautiful and sexy or just pure scary and gross?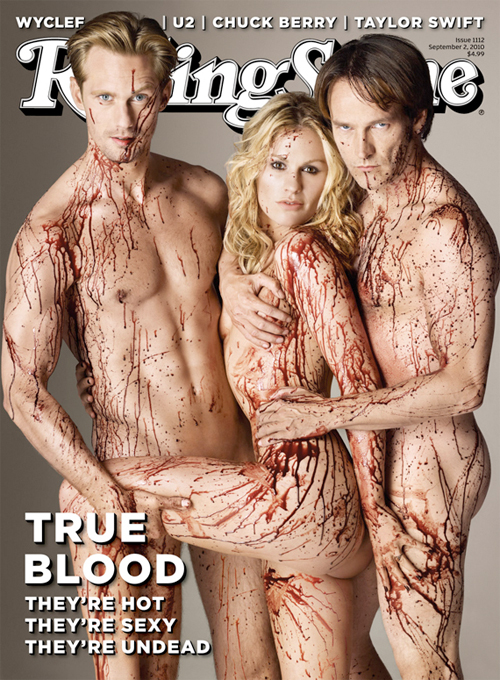 Photograph by Matthew Rolston for RollingStone.com
On my recent trip to LA I had the great honor to meet celebrity colorist Denis De Souza at Andy Lecompte Salon. At the beginning of this year I did a post about Rachel Bilson and her new hair color created by De Souza which attracted a huge following from Talking Makeup's readers. As a very inquisitive beauty editor with a good eye for spotting legendary talent this very handsome Brazilian born artist caught my attention.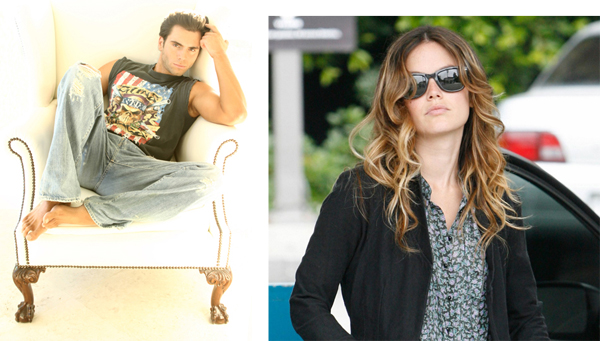 L to R: Celebrity colorist Denis De Souza, actress Rachel Bilson sporting the Brazilan Beach Hair Color done by talented Denis De Souza at Andy Lecompte Salon in LA
And of course my new discovery made me all 'fired up' for an interview. See, characters like De Souza inspire be because they take their art into a new level, they are innovators, or as I call it: they are a 'Style Genius'. I'm a sucker to new ideas and inventions and De Souza did just that. He invented a hair coloring method called: The Brazilian Beach Hair Color as seen on Rachel Bilson. Nylon Magazine has recently made an article titled: "who's your hair icon?", and miss Bilson was one of the mentions. Now, Denis De Souza is a new star born.
Kate Bosworth in CHANEL Beauté. CHANEL Celebrity Makeup Artist Kate Lee worked with Kate Bosworth at the season premiere of True Blood on Tuesday, June 8th. 2010. Kate shares with us her tips on how to get Kate's warm, sun kissed makeup look!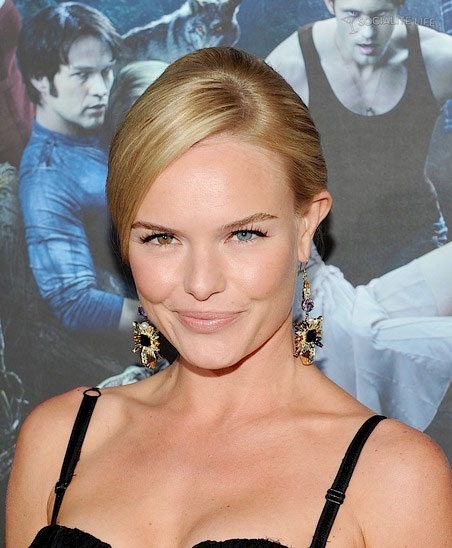 The Makeup Tutorial:
"The base was minimal, Kate was tanned and so I prepped the skin with CHANEL Hydramax + Active Serum to make sure she was very hydrated, and a tiny wisp of CHANEL Vitalumiere Fluid Makeup was enough to bring the skin tone to match the chest and body.
GET THE LOOK: As newcomer and star on one of the hottest shows, True Blood's Anna Camp looked beautiful and effortlessly chic at Saturday's SAG Awards 2010. TRESemme Celebrity Stylist Mara Roszak, who styled Anna for the awards show, provided us with tips on how to recreate the look:

1. Apply mousse, such as TRESemme 24 Hour Body Foaming Mousse to damp hair and rough dry.
Few weeks ago I was given an incredible chance to chat with Tim Quinn over the phone. Tim Quinn is Giorgio Armani's Celebrity Face Designer National Director, Creative Artistry.
I met Tim in New York City during my trip with DailyMakeover.com this past July (2009). The meeting was in Pastis one of my favorite restaurants to hang out when I used to live in New York City. As soon as I was introduced to Tim during breakfast I knew I had to interview him and share with you his beauty insights and story of top celebrity makeup artist. As you can sense, I'm a huge fan. I remember telling him that I loved his style and that he looks "Very Armani": That very pale almost platinum blonde hair, and the chic eye glasses. Believe it or not, Mr. Giorgio Armani himself set a table next to me in Cipriani Downtown SOHO few years ago, so I got to know the look:)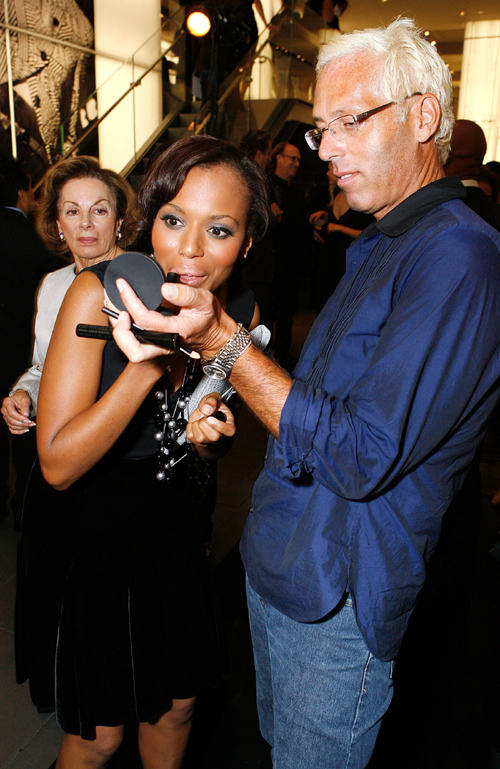 Tim Quinn and Kerry Washington
A little bit about Tim Quinn: After training in Milan alongside world-renowned makeup artist Pat McGrath, Tim Quinn joined the Giorgio Armani Beauty team with the launch of the brand in September 2001. His myriad experience as an artist includes work in TV, print, and film. Tim has been featured as one of the "25 Beauty Stars" in W Magazine and has worked backstage at several award shows including the Academy Awards and the Golden Globes. Tim has worked with a number of celebrities such as Glenn Close, Debra Messing, Victoria Beckham, Kim Cattrall, Gwen Stefani, Kate Bosworth, Minnie Driver, and Brooke Shields. He has designed faces for Helen Mirren, Julia Roberts, Naomi Campbell, Katie Holmes, Sarah Jessica Parker, Barbara Walters, Lucy Liu and Drew Barrymore.  I might even missed few names!
Marta Walsh: When did your fascination with beauty begin?
Tim Quinn: From as far back as I can remember I was drawn to the world of fashion and beauty. I was born and raised in the countryside of Connecticut and was always encouraged by my parents to go outside and play – TV was only for special occasions and the internet was still years away, so my siblings and friends would create our own worlds of entertainment. My paternal grandmother was widowed rather young and she remarried an attorney from New York. They lived in New York City during the week and at her country home in Litchfield, CT on the weekends. My visits and travels with them truly influenced my young mind – I thought of her life as my very own 'Green Acres'. I became a glamour addict – watching her dress for dinner in NY, DC and even Iceland – the whole idea of the hair, makeup, jewelry and furs created such a glamorous world that was so different then the life I knew in Connecticut.