All Posts Tagged With: "Marilyn Monroe"
Watch the unique footage, an exceptional moment at the heart of the mysterious, intimate relationship between CHANEL N°5 and Marilyn Monroe….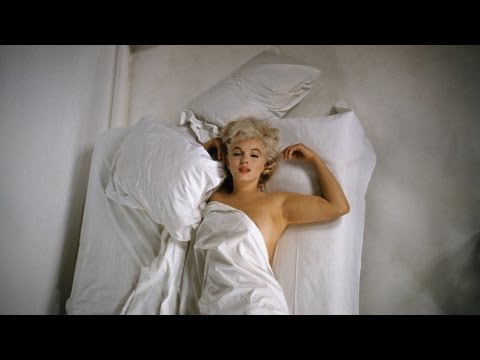 INTRODUCING M·A·C MARILYN MONROE. Available online September 27, 2012 through November 1, 2012. Available in stores October 4, 2012 through November 1, 2012.
M∙A∙C Marilyn Monroe, a colour collection that channels the legend's lustre and sex appeal in shades and formulas meticulously Marilyn. Lipsticks in rapturous reds, gleaming Dazzleglass, a dramatic 35 Lash, False Lashes Extreme Black and Eye Shadows in shimmering metallic and diamond tones provide silver-screen allure. The finishing touch: Nail Lacquers destined to be a girl's best friend and Beauty Powder to evoke that flawless Forever Marilyn.
On my recent trip to LA I had the great honor to meet celebrity colorist Denis De Souza at Andy Lecompte Salon. At the beginning of this year I did a post about Rachel Bilson and her new hair color created by De Souza which attracted a huge following from Talking Makeup's readers. As a very inquisitive beauty editor with a good eye for spotting legendary talent this very handsome Brazilian born artist caught my attention.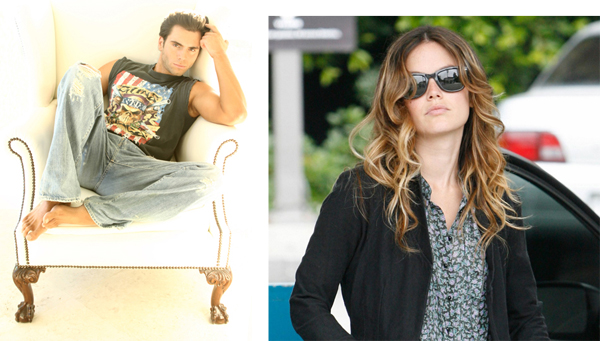 L to R: Celebrity colorist Denis De Souza, actress Rachel Bilson sporting the Brazilan Beach Hair Color done by talented Denis De Souza at Andy Lecompte Salon in LA
And of course my new discovery made me all 'fired up' for an interview. See, characters like De Souza inspire be because they take their art into a new level, they are innovators, or as I call it: they are a 'Style Genius'. I'm a sucker to new ideas and inventions and De Souza did just that. He invented a hair coloring method called: The Brazilian Beach Hair Color as seen on Rachel Bilson. Nylon Magazine has recently made an article titled: "who's your hair icon?", and miss Bilson was one of the mentions. Now, Denis De Souza is a new star born.
Katharine McPhee is definitely looking different these days. I call it "The Hollywood Transformation". First thing you do is dye your hair blonde! Think Marilyn Monroe, Madonna, Lady Gaga, Gwen Stefani, even Lindsay Lohan. Blonde seems to be the ultimate Old Hollywood glamour symbol. And I love how Katharine McPhee waves her hand to fans, very regal or very Hollywood. Even the hairdo is similar to Marilyn Monroe's: short wavy bob parted to the side. To finish the look: add red lipstick. I approve Katharine McPhee's new hair color. The questions is: Do you?
Do you see any similarities between Katharine McPhee and Marilyn Monroe's hair and makeup?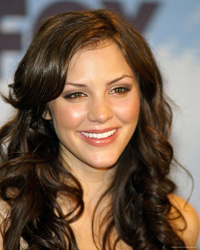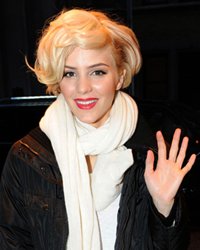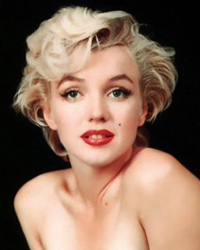 From left: Katharine McPhee in brown hair, then blond hair, and Marilyn Monroe
Celebrity Makeup Artist Amy Oresman created NEUTROGENA brand ambassador Hayden Panettiere's look for the 2009 Teen Choice Awards and now she shares how you can achieve Hayden's gorgeous look at home:
Amy's Inspiration: "It's a sensational, wearable summer style that delivers a polished, unfussy look that's still Hollywood glamorous. I call it Marilyn Monroe at the beach."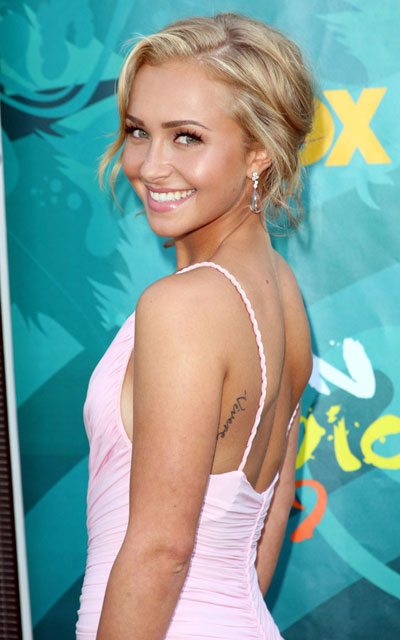 Image via www.celebrity-gossip.net
Prep: Since the entire show was outside this year I choose a lightweight moisturizer with SPF protection. I prepped Hayden's skin for makeup with the NEUTROGENA Healthy Defense SPF 45 Daily Moisturizer.
Scarlett Johansson's Summer Red Carpet Looks by David Babaii.
Celebrity hairstylist David Babaii recently coiffed his client Scarlett Johansson for a few summer Red Carpet Events, creating some dramatic variations to her long strawberry blonde locks.
Scarlett Johansson at Comic-Con 2009: To achieve this curly, wavy, sexy look for Scarlett Johansson's appearance at Comic-Con 2009, celebrity hairstylist David Babaii applied his Amplifying Whipped Mousse from roots to ends. This gives just the right amount of volume and hold to her strawberry blonde hair.
Next, he rough dried her tresses by using his hands, moving the hair in various directions. Once dry, he sectioned her hair into 3 different parts: top, sides and back leaving the nape area free. This is one of David's most important styling tips, since you need to have constant control over the hair at all times. To create his famous wavy curls, he used a 1 ½" sized FHI Heat Ceramic Curling Iron.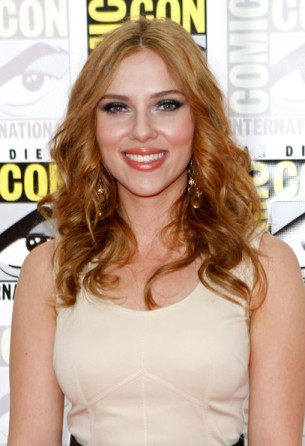 To style, he took small "V" shaped strands and wrapped them around the inside of the barrel. Then, David allowed each curl to fall naturally. Through selected strands, he ran his fingers up the partially curled strand to achieve added volume. For additional lift at the scalp area, he sprayed Volcanic Ash Root Amplifier on his finger tips and applied to the root area by roughly massaging into the area. This adds added fullness and texture. To complete, he sprayed Mise en Plis Light Styling Spray.
I'm sure like many of you, I am always intrigued by legendary Marilyn Monroe. Something about Marilyn was very mysterious.
In an effort of LIFE Magazine ongoing effort to digitize LIFE's immense and storied photo archive, including outtakes and entire shoots that never saw the light of day. The negatives for Marilyn Monroe's never-published photos were recently discovered.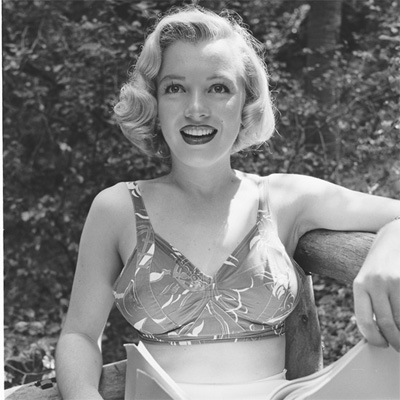 Photo: Ed Clark/Time & Life Pictures/Getty Images
Marilyn Monroe was photographed in Los Angeles' Griffith Park for LIFE by photographer Ed Clark.
Read the rest of story & see more of Marilyn Monroe's never-published photos in LIFE.com