All Posts Tagged With: "wavy hair"
Vera Farmiga Oscars 2010: The Hairstyle
Best Supporting Actress nominee Vera Farmiga wore a swirling, ruffled Marchesa gown in a vibrant berry color that was pure red carpet. Her Oscar hair look, created by celebrity stylist Lona Vigi, was soft, romantic and very modern.
How to get Vera Farmiga's Oscars 2010 hairstyle: The design emphasized soft, wavy texture as well as volume, and used a professional Velecta Paramount Paris X:Q Onyx blow dryer ($299.95) to create its essential structure and shape. Vigi started with wet hair, sprayed on volumizer, and used the high setting of the powerful dryer to quickly dry the hair while sculpting curls using a small round brush. She then pinned each barrel curl in place to build in height, and used the cool setting to lock in the curls.
"This French-made dryer is my new favorite tool," explained Vigi. "It's really fast and powerful yet so lightweight, and quiet enough to have a conversation while I'm working. The quality is amazing! Velecta Paramount Paris dryers are made by hand from start to finish by one person, and I love that it's ergonomic and low-EMF."
Rachael Ray came out big last night, winning the Daytime Emmy Awards 2009 for Outstanding Talk Show and accepting her win in a wearing a royal purple knee-length, form fitting halter dress complemented with full, luxurious wavy locks.
Carrie Fernow, Redken/Cutler session stylist created Rachel Ray's effortless waves that held up all night long in the 98 degree Los Angeles heat!
Secret: I'm a Rachel Ray fan. You didn't know this about me right? Her success story is very inspiring. Rachel is a great example of someones who simply followed their heart, did what they were truly passionate about, and rest just followed. And, she made it all seem so effortless.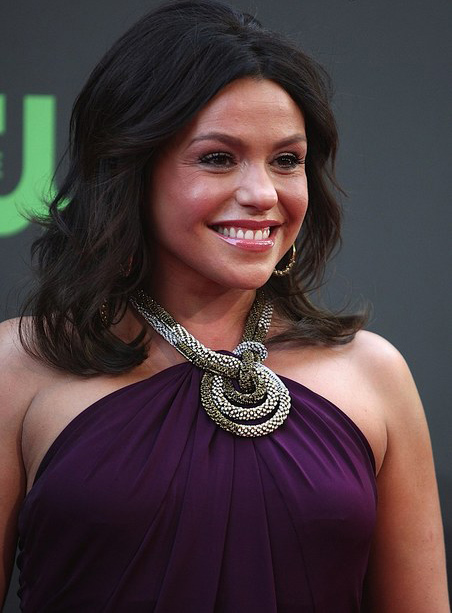 Here, she shares his simple steps on how she achieved Rachael's 'do:
First a few pieces of extensions were added for extra length and fullness. Then Fernow applied Redken outshine 01 anti-frizz polishing milk (SRP $16) to Ray's wet hair, which helped her strands fight the frizz in last night's extreme LA heat! Next, the wet hair was sectioned and blow dried straight.
Scarlett Johansson's Summer Red Carpet Looks by David Babaii.
Celebrity hairstylist David Babaii recently coiffed his client Scarlett Johansson for a few summer Red Carpet Events, creating some dramatic variations to her long strawberry blonde locks.
Scarlett Johansson at Comic-Con 2009: To achieve this curly, wavy, sexy look for Scarlett Johansson's appearance at Comic-Con 2009, celebrity hairstylist David Babaii applied his Amplifying Whipped Mousse from roots to ends. This gives just the right amount of volume and hold to her strawberry blonde hair.
Next, he rough dried her tresses by using his hands, moving the hair in various directions. Once dry, he sectioned her hair into 3 different parts: top, sides and back leaving the nape area free. This is one of David's most important styling tips, since you need to have constant control over the hair at all times. To create his famous wavy curls, he used a 1 ½" sized FHI Heat Ceramic Curling Iron.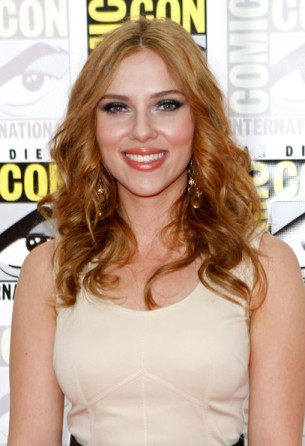 To style, he took small "V" shaped strands and wrapped them around the inside of the barrel. Then, David allowed each curl to fall naturally. Through selected strands, he ran his fingers up the partially curled strand to achieve added volume. For additional lift at the scalp area, he sprayed Volcanic Ash Root Amplifier on his finger tips and applied to the root area by roughly massaging into the area. This adds added fullness and texture. To complete, he sprayed Mise en Plis Light Styling Spray.