All Posts Tagged With: "anti-frizz"
GET THE LOOK: Adir Abergel for Frederic Fekkai created a perfect asymmetrical bob for Best Actress – Drama, Sandra Bullock. The Look: Adir's inspiration for Sandra was a modernized 1930's look with deep waves and interesting line.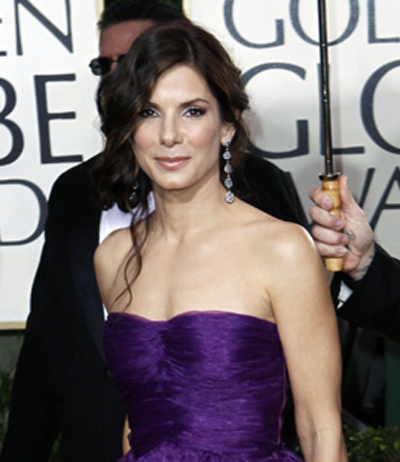 Here is Adir's hair tutorial on how to get Sandra Bullock's hairdo:
Adir Abergel started by parting the hair on an angle. He then blow-dried the hair adding FEKKAI COIFF Perfecteur Anti-Frizz Silkening Crème to create a smooth, frizz-free texture. Then with a 1" curling iron he curled the hair away from the face. Next, he created a foundation for the do by backcombing the bottom layers of the hair and tucking the hair under with pins.
GET THE LOOK: Penelope Cruz style and look at the 67th Golden Globe Awards was one of my favorite. I loved her super chic black Armani dress which had a mixture of stripes and lace. And I loved her hairdo and makeup.
Inspiration & The Look: Inspired by Penelope's vintage Armani dress and her fresh from vacation tan, iconic hairstylist Oribe channeled classic Hollywood glamour for Penelope's red carpet style. He created cascading, pinned back waves for a relaxed, elegant look.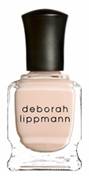 Manicurist Deborah Lippmann polished off some of Hollywood's hottest looks at the Golden Globes on Sunday. Penelope Cruz wore Night And Day to compliment her bronzed glowing skin.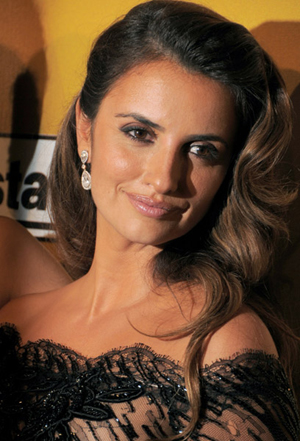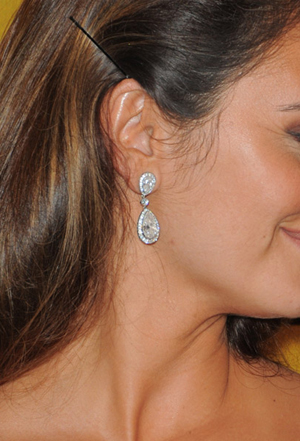 Oribe used his Imperméable to shield Penelope's hair from the day's rain and humidity.
How To Get Penelope Cruz Hairdo at the 2010 Golden Globes:
1. Start by working Gel Serum through the hair and then use hot rollers or a curling iron to set the hair. Spray Imperméable or an anti-humidity spray on the hair before using the curling iron to help protect the style and prevent frizz.
2. Brush loose curls into place
Rachael Ray came out big last night, winning the Daytime Emmy Awards 2009 for Outstanding Talk Show and accepting her win in a wearing a royal purple knee-length, form fitting halter dress complemented with full, luxurious wavy locks.
Carrie Fernow, Redken/Cutler session stylist created Rachel Ray's effortless waves that held up all night long in the 98 degree Los Angeles heat!
Secret: I'm a Rachel Ray fan. You didn't know this about me right? Her success story is very inspiring. Rachel is a great example of someones who simply followed their heart, did what they were truly passionate about, and rest just followed. And, she made it all seem so effortless.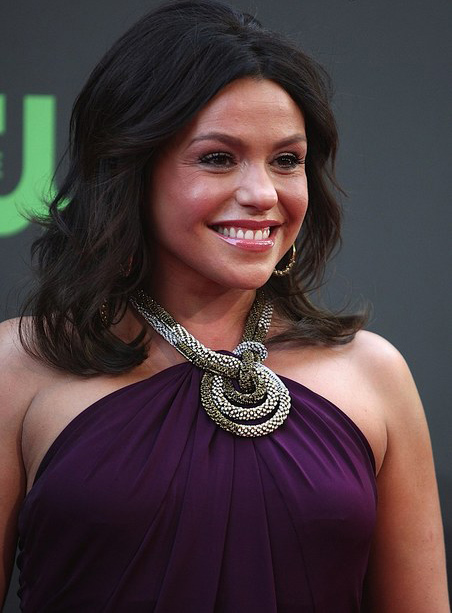 Here, she shares his simple steps on how she achieved Rachael's 'do:
First a few pieces of extensions were added for extra length and fullness. Then Fernow applied Redken outshine 01 anti-frizz polishing milk (SRP $16) to Ray's wet hair, which helped her strands fight the frizz in last night's extreme LA heat! Next, the wet hair was sectioned and blow dried straight.