All Posts Tagged With: "anti-humidity spray"
Penelope Cruz Oscars 2010. The Hairstyle and Inspiration: "We chose a very easy, elegant bun because with this look, it was all about the dress," says iconic hairstylist Oribe. "All of the elements were already there, from a beautiful movie star to a beautiful dress, so we wanted to go with less is more and keep the hair simple and chic."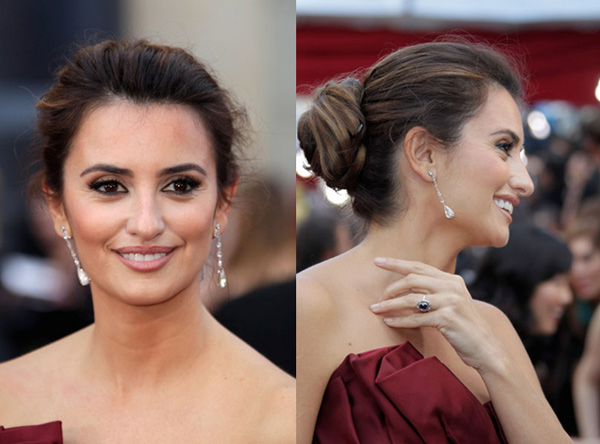 Hair Tutorial: How To Get Penelope Cruz' Oscars 2010 hairdo
1. Blow dry hair so it's dry but don't worry about making it too perfect.
GET THE LOOK: Penelope Cruz style and look at the 67th Golden Globe Awards was one of my favorite. I loved her super chic black Armani dress which had a mixture of stripes and lace. And I loved her hairdo and makeup.
Inspiration & The Look: Inspired by Penelope's vintage Armani dress and her fresh from vacation tan, iconic hairstylist Oribe channeled classic Hollywood glamour for Penelope's red carpet style. He created cascading, pinned back waves for a relaxed, elegant look.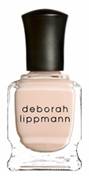 Manicurist Deborah Lippmann polished off some of Hollywood's hottest looks at the Golden Globes on Sunday. Penelope Cruz wore Night And Day to compliment her bronzed glowing skin.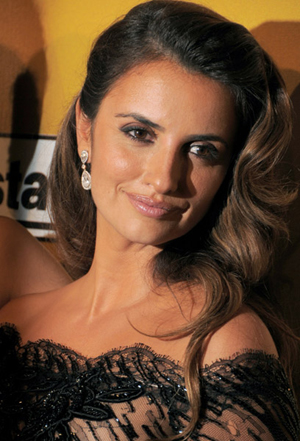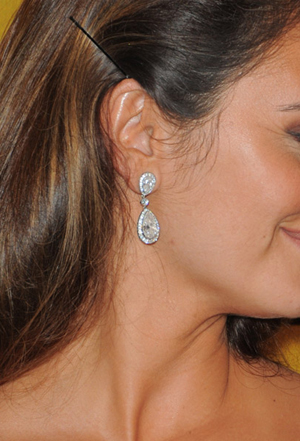 Oribe used his Imperméable to shield Penelope's hair from the day's rain and humidity.
How To Get Penelope Cruz Hairdo at the 2010 Golden Globes:
1. Start by working Gel Serum through the hair and then use hot rollers or a curling iron to set the hair. Spray Imperméable or an anti-humidity spray on the hair before using the curling iron to help protect the style and prevent frizz.
2. Brush loose curls into place