All Posts Tagged With: "bobby pin"
Celebrity Hairstylist Marcia Hamilton created this stunning look for Jada Pinkett Smith at the 3rd Annual Essence Black Women in Hollywood Luncheon.
The Hairstyle: Braided & Textured Pony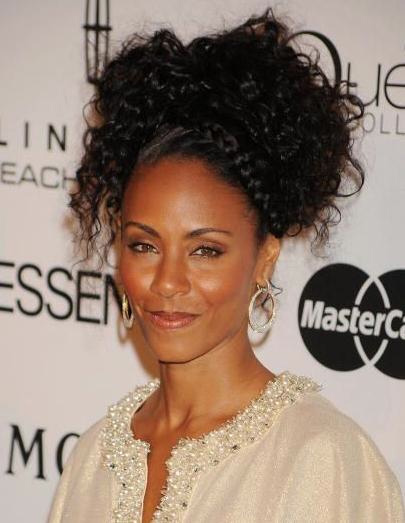 Hair Tutorial:
1. Create the Braid – Make a part, starting from behind the left ear to the right ear. Then, create a deep right-side part leaving out the lesser hair. Gather the front section of hair and tease the root to create texture and volume. IT&LY Hairfashion Purity Design Pure Texture Volumizing Spray at the root area for hold. Braid the hair on the scalp from right to left all the way to the end.
GET THE LOOK: Penelope Cruz style and look at the 67th Golden Globe Awards was one of my favorite. I loved her super chic black Armani dress which had a mixture of stripes and lace. And I loved her hairdo and makeup.
Inspiration & The Look: Inspired by Penelope's vintage Armani dress and her fresh from vacation tan, iconic hairstylist Oribe channeled classic Hollywood glamour for Penelope's red carpet style. He created cascading, pinned back waves for a relaxed, elegant look.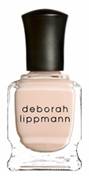 Manicurist Deborah Lippmann polished off some of Hollywood's hottest looks at the Golden Globes on Sunday. Penelope Cruz wore Night And Day to compliment her bronzed glowing skin.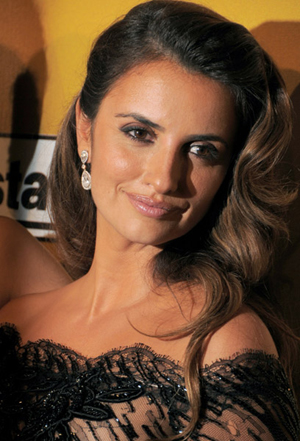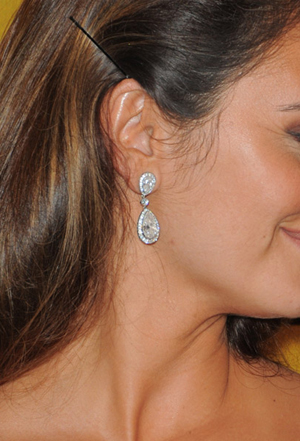 Oribe used his Imperméable to shield Penelope's hair from the day's rain and humidity.
How To Get Penelope Cruz Hairdo at the 2010 Golden Globes:
1. Start by working Gel Serum through the hair and then use hot rollers or a curling iron to set the hair. Spray Imperméable or an anti-humidity spray on the hair before using the curling iron to help protect the style and prevent frizz.
2. Brush loose curls into place
I absolutely love Eve Mendes outfit at the premiere of Sherlock Holmes at the Alice Tully Hall, Lincoln Center on December 17, 2009 in New York City. It's refreshing to see a white lacy dress underneath her boyfriend's jacket. I'm totally inspired! More white goes into my closet because at the moment I'm the black queen. I also love the updo. And if you agree with me, I have tips on how to get Eva's hairdo thanks to Thomas Dunkin from the Sebastian Professional Stylist Design Team.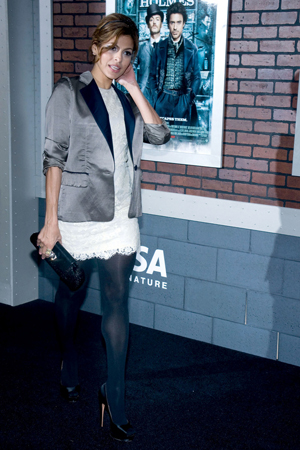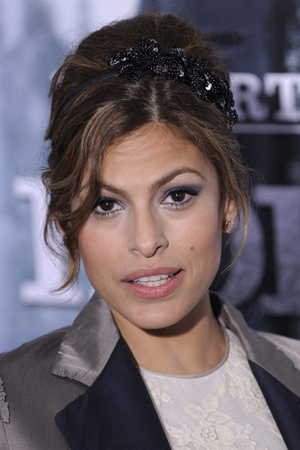 Thomas shares his styling tips for recreating Eva's red carpet look at home:
1) Start by dampening the hair and pulling through a small amount of Sebastian Professional Potion 9 Lite. Take a 4″ section of hair at the crown and saturate it with Thickefy Foam before blow-drying. Then put in approx. six medium-sized velcro rollers.