All Posts Tagged With: "hair tutorials"
This season, Redken Global Creative Director Guido capitalized on lustrous texture at Ralph Lauren's FW 2017 Show.
"The hair this season at Ralph Lauren is very on-trend with lustrous, air-dried texture. I've started out by prepping the hair with All Soft Shampoo and Conditioner to soften the look, then we're taking a look at the girls' natural dried texture and adding a bit of Glow Dry Style Enhancing Blow Dry Oil for soft shine while it dries." – Guido
GET THE LOOK:
Rebecca Minkoff Spring 2017 Get The Look. Hair: Giovanni Vaccaro for GLAMSQUAD using Kerastase. INSPIRATION: This season's hair is whimsical and diffused, leaving it feeling airy and effortless.
GET THE LOOK: HAIR
· Prep the hair by applying Kerastase L'incoryable Blowdry followed by Kerastase Mousse Bouffant section by section, roots to end
GET THE LOOK:  Jennifer Lopez dazzled at the 52nd Annual Grammy Awards, wearing a dramatic silver Versace gown, and 70's-inspired hair designed by stylist Robert Vetica. Volume and texture were the hallmarks of the all-one-length, below the shoulder look.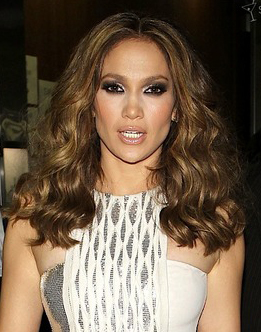 Vetica started by applying Moroccanoil Treatment on wet hair and blow-dried it smooth, creating a middle part using a large round brush for volume. He then used a 1″ curling iron, curling each section, and dragging the curled spirals down. He started in the back, working towards the front of the head and lifting her hair away from the face.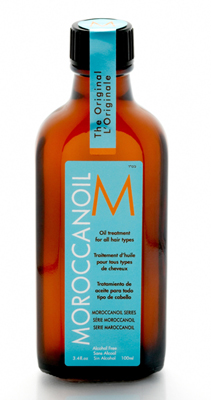 GET THE LOOK: Here's fabulous Jessica Alba at Sundance 2010 for her Premiere of 'The Killer Inside Me'. Frederic Fekkai Celebrity Stylist Renato Campora created Jessica's hairstyle. The Look & Inspiration: a modern undone look for an evening night out, using a headband to define the look.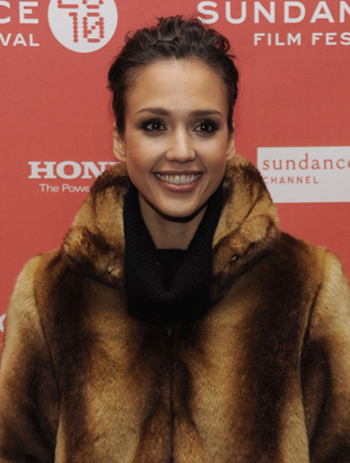 Here's How to get Jessica Alba's hairstyle at Sundance 2010:
On wet hair, Campora used Fekkai Coiff  Strong Hold Volume Mousse. He blow dried the hair using his fingers in order to create texture. Next, he wrapped hair around a hair stick to the back of the head and locked it into place. Campora then diffused the hair at the roots.
GET THE LOOK: Nominee Diane Kruger's glamorous asymmetrical Jason Wu gown (which BTW Marta loves Diane's dress! Best Dressed for sure!) was the inspiration for the soft, romantic side-chignon that celebrity stylist Mark Townsend created for the 2010 SAG awards.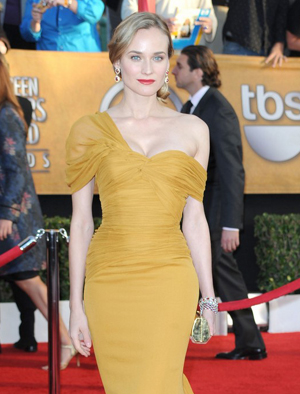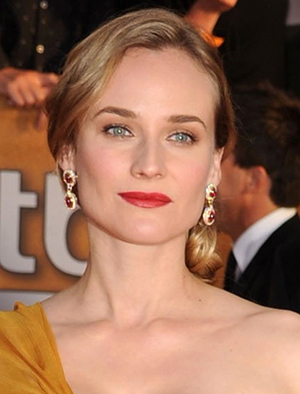 "I started by taking a small amount of Moroccanoil Treatment and finger combed it through Diane's dry hair" explained Townsend. "The original Moroccanoil is super light-weight and absorbs right in, to give the hair amazing shine without weighing it down.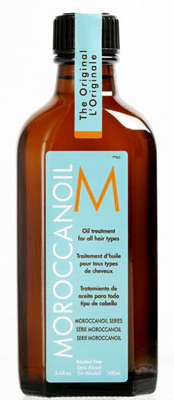 GET THE LOOK: Nicole Kidman's hairstyle at the 2010 SAG Awards
Celebrity hairdresser David Babaii achieved Nicole Kidman's red carpet look by combining eras of vintage fabric textures with the perfect epoch red hair color. According to David, "Nicole Kidman always inspires me but for the 2010 SAG Awards, her beautiful skin tone and breathtaking beauty took the lead. The right style and hair color became my main objective." David fell in love with this unique period wig that had various tones of ginger.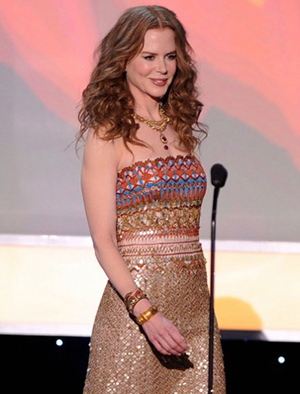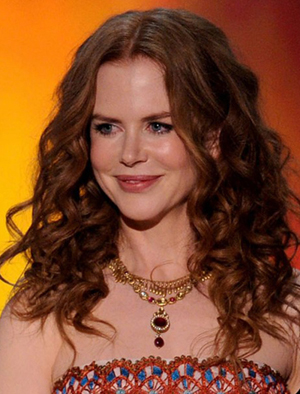 In order to achieve the perfect color match, David sought out the master talents of celebrity hair colorist Lorri Goddard-Clark. Lorri created Nicole's rich new color, while David created the perfect texture needed to enhance this natural but classic "Bohemian" look.
The Color: Lorri Goddard-Clark matched the vintage wig selected by David Babaii by utilizing a combination of deposit-only color, her signature foil-out reverse highlighting technique and a sulfate-free glaze. Nicole's hair was transformed from a medium blonde into a rich, warm Gingered Toffee Red to enhance her azure eyes and porcelain skin.
GET THE LOOK: On Saturday, January 23, 2010 at the Shrine Auditorium in LA, Hollywood honored its own top talent at the 16th Annual Screen Actors Guild Awards. Nominated for Outstanding Performance by a Female Actor in a TV Movie or Miniseries, for her role in Georgia O'Keefe, Joan Allen sparkled and shone on the red carpet. Sebastian Stylist Design Team member Thomas Dunkin crafted the actress' soft, cascading waves that gracefully grazed her shoulders and complemented her overall look.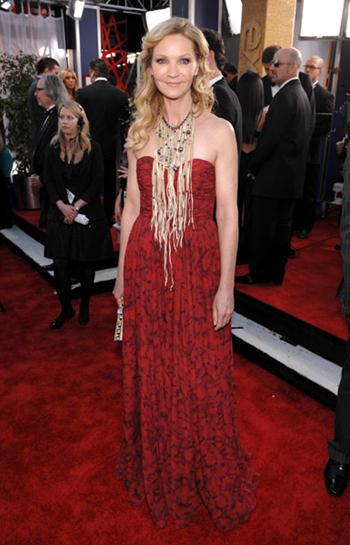 To recreate this A-list style at home, Thomas shares these step-by-step instructions:
1. To begin, apply Sebastian Professional Taming Elixir to slightly damp hair
2. Blow-dry hair straight to give the hair a smooth, even base to work on and part slightly to the left of center
3. Once dry, use a ¾-inch curling iron to wave the hair by starting at the nape and taking 2-inch sections of hair and leaving them loose to drop slightly
GET THE LOOK: As newcomer and star on one of the hottest shows, True Blood's Anna Camp looked beautiful and effortlessly chic at Saturday's SAG Awards 2010. TRESemme Celebrity Stylist Mara Roszak, who styled Anna for the awards show, provided us with tips on how to recreate the look:

1. Apply mousse, such as TRESemme 24 Hour Body Foaming Mousse to damp hair and rough dry.
GET THE LOOK: Hairstylist Stephen Lewis worked on Kate Mara at Sundance 2010 on Friday using Leonor Greyl products.
"Kate Mara wanted to wear a hat but I applied some Serum de Soie Sublimateur to her dry hair and worked it in. I then ran a blow dryer through her hair to give it volume and a tussled look. I finished the look with Eclat Naturel on my fingertips and she was ready to go!"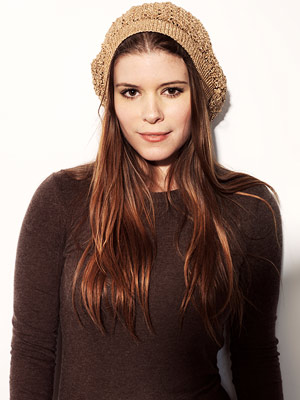 KATE MARA, happythankyoumoreplease
It's almost that time of the year: Valentine's Day. Have you decided how are you going to wear your hair on that very romantic day? Here are some hairdo tips by celebrity stylist and Nexxus Creative Director Kevin Mancuso:
Voluminous Curls: "Whether structured or loose, voluminous curls are always in style, and work with many hair types and lengths, for an irresistible look and unforgettable night."– Kevin Mancuso, Nexxus Creative Director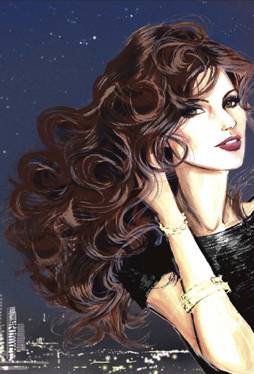 Valentine's Day Hair Tutorial by celebrity stylist and Nexxus Creative Director Kevin Mancuso:
Prep
· Start your hairstyle in the shower by using a volumizing shampoo and conditioner, like Nexxus Diametress Luscious Volumizing Shampoo and Sublime Volume Luscious Volumizing Conditioner.