All Posts Tagged With: "Jessica Alba"
Jessica Alba and Emily Blunt in Hourglass Cosmetics Makeup at the 2013 Golden Globes.
EMILY BLUNT
In a gilded dress by Michael Kors, Emily Blunt more than lived up to her reputation as a Hollywood golden girl. The actress, nominated in the Best actress, Musical or Comedy category for Salmon Fishing In The Yemen, "definitely had something in mind as far as the look," says makeup artist Jenn Streicher. "Emily wanted smoky eyes paired with soft pink lips that echoed her Lorraine Schwartz ruby earrings."
Jessica Alba has gone Ombre. Do you love? I'm not sure who invented the term Ombre. It all started out about 2 years ago at the Andy Locompte salon in West Hollywood when I got a Brazilian Beach Blonde by the very talented hair colorist Denis De Souza , I still beilve it's where it started. It was actress  Rachel Bilson who was first spotted with it. I'm not sure when it turned from Brazilian Beach Blonde into Ombre. And I'm also very curios is Denis is the one who did Jessica's hair color…umm
Celebrity Stylist Jen Atkin created an elegant look for Jessica Alba at the 'An Evening with Ralph Lauren' hosted by Oprah in NYC. Hairstyle Inspiration: A Chinese-inspired, classy updo with an Asian twist.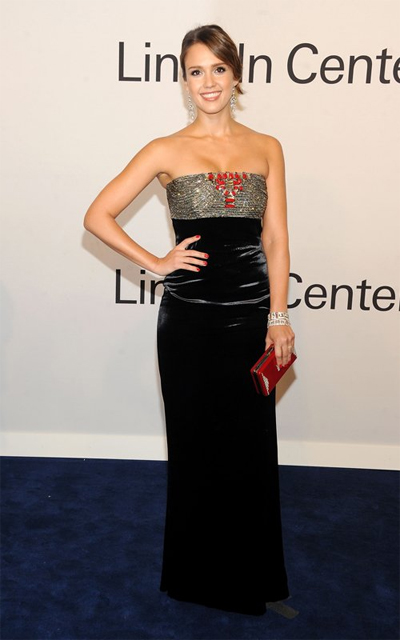 Jessica Alba At The  'An Evening with Ralph Lauren' hosted by Oprah
How to get Jessica Alba's hairstyle:
This year at New York's annual Costume Institute Gala at the Metropolitan Museum of Art, some of the most beautiful hairstyles seen on the red carpet were created exclusively by Frederic Fekkai celebrity stylists using ALL Fekkai products. This year's MET Ball, themed "Alexander McQueen: Savage Beauty," was hosted by Anna Wintour, Stella McCartney and Colin Firth, with Francois-Henri Pinault and Salma Hayek as honorary co-chairs. The annual event, dubbed "The Fashion Oscars," attracts the most stylish and influential in the entertainment and fashion industries.
Frederic Fekkai Celebrity Stylist Adir Abergel created super chic tresses for Kristen Stewart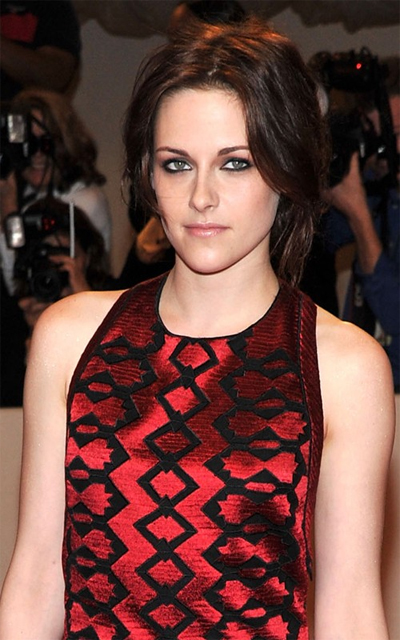 INSPIRATION: A hint of glamour with beautiful fullness and texture
LOOK: A tousled low chignon full of volume and texture
Hot Jewelry Trends: Jessica Alba was spotted wearing a Curations with Stefani Greenfield necklace! BTW, Stefani was on HSN this week, September 15th, 2010.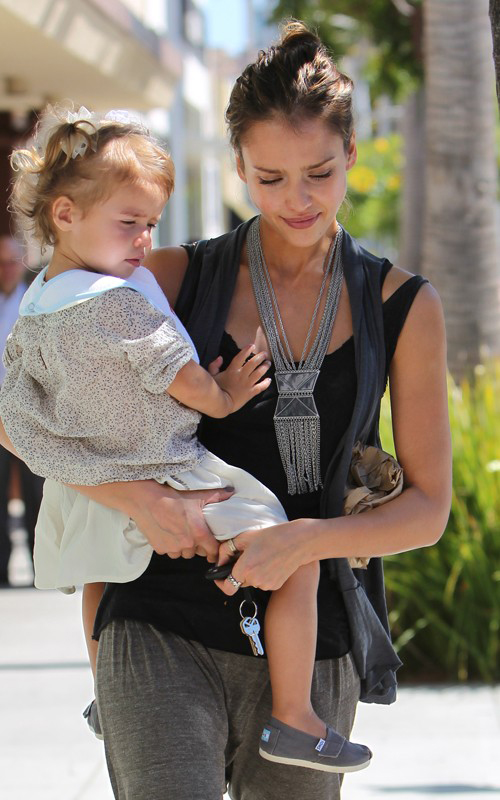 Jessica Alba's Style: I chose to write about Jessica Alba at the LA Machete premiere simply because she is wearing a BALMAIN Paris dress. If you know Marta Walsh by now I'm a huge BALMAIN fan. One day I wish to actually afford to wear BALMAIN, ALL of it!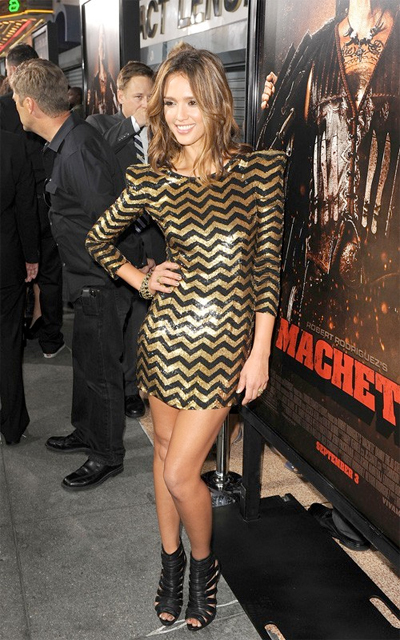 I'm excited to share with you my interview with celebrity interior designer and television personality Kari Whitman. Whitman is one of Hollywood's most sought-after talents. Jessica Alba, Virginia Madsen, Kristen Bell, Emilio Estevez, Don Johnson are some of the clients that have flocked to Kari Whitman Interiors for her trademark eclectic style, and knowledge of eco- and pet-friendly design.
In this interview Kari Whitman talks to Marta Walsh about her passion for interior design. Her working relations with Jessica Alba. The latest trends in pet friendly design. What and who inspires her. Why she would love to design a space for Leonardo DiCaprio one day, and future plans.
Marta Walsh: Where do you call home?
Kari Whitman: Los Angeles for now, but anywhere my dogs are is where I call home!
Frederic Fekkai's Renato Campora styled presenter, Jessica Alba's locks for the MTV Movie Awards 2010. The Hairstyle & Inspiration: A trendy and fashionable French twist.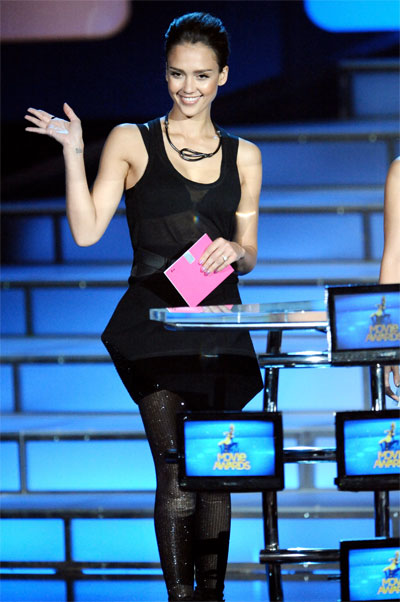 How to get Jessica Alba's hairdo at MTV Moview Awards 2010: Hair Tutrorial
On wet hair, Campora applied Fekkai Coiff Bouffant Lifting & Texturizing Spray Gel ($23), and blow dried the hair with a round brush lifting the roots. He then teased the hair to add more volume.
Renato Campora for Frederic Fekkai tended to the tresses of Jessica Alba. The Hairstyle & Inspiration: 1940's actress Dolores Del Rio, Romantic and modern.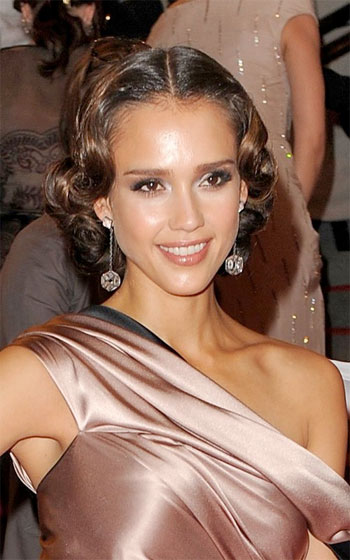 HOW TO GET THE LOOK: Hair Tutorial
On wet hair, Campora applied Fekkai Advanced Full Blown Volume Styling Whip ($23) throughout the head and then formed a middle part. Using a flat brush, he blow-dried the hair until completely dry.  With a 1 inch curling iron, he curled the entire head and pinned the curls up letting them dry for 5 minutes.
Jessica Alba showed up to the premiere of The Killer Inside Me in New york City with hair extensions. Do you love?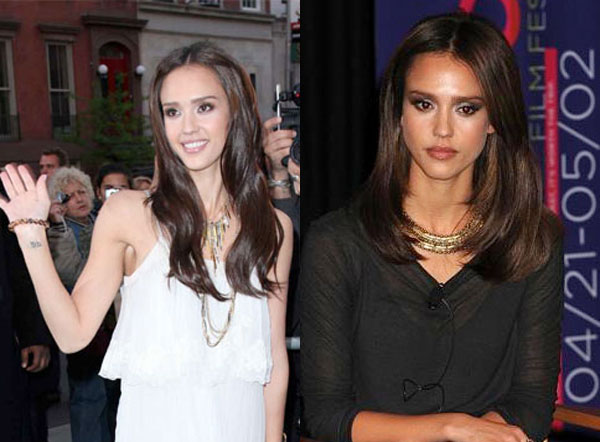 L to R: Jessica Alba on April 27th, 2010, Jessica Alba April 22nd, 2010 at the "Climate of Change" movie premiere. Umm…we don't think hair grows that fast in just 5 days…