All Posts Tagged With: "Rachel Bilson"
Jessica Alba has gone Ombre. Do you love? I'm not sure who invented the term Ombre. It all started out about 2 years ago at the Andy Locompte salon in West Hollywood when I got a Brazilian Beach Blonde by the very talented hair colorist Denis De Souza , I still beilve it's where it started. It was actress  Rachel Bilson who was first spotted with it. I'm not sure when it turned from Brazilian Beach Blonde into Ombre. And I'm also very curios is Denis is the one who did Jessica's hair color…umm
Actress Rachel Bilson selected Capretta as her LBD of choice for The CW's new series, 'Hart of Dixie'. Bilson plays a recent medical school graduate who moves from NY to Southern Alabama where she assumes ownership of a medical practice; however, Bilson's style remains at the forefront of each episode.

RACHEL BILSON WEARS A CAPRETTA LBD ON 'HART OF DIXIE'
Target and William Rast Celebrated Limited-Edition Collection with Private VIP Shopping Event at the Building A at Factory Place Los Angeles, CA 90021, Saturday, December 11th, 2010. William Rast Co-founders Trace Ayala and Justin Timberlake, Rachel Bilson, Minka Kelly, Joy Bryant, Anna Faris and more celebrated the William Rast for Target Event.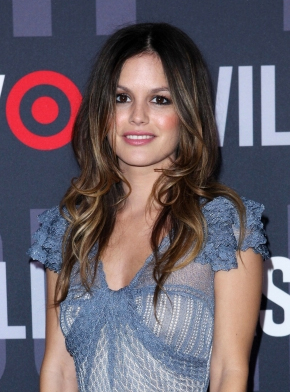 Rachel Bilson. Photo credit PictureGroup/ Brian Dowling
To celebrate the launch of the limited-edition William Rast for Target collection, Target hosted a private shopping event to offer celebrities, industry VIPs and friends the opportunity to shop the entire collection before it arrives at Target stores and Target.com on Dec. 19, 2010.
Rachel Bilson is really growing on me lately. She is just so cute and pretty and I love her style. I would wear all the clothes she's wearing in a heartbeat. Here she is, miss Bilson at the MOCA Grand Avenue in Los Angeles, California on Saturday November 13, 2010, looking just perfect.
Rachel Bilson is growing on me everyday! This girl is pretty and looks amazing in a gown I suspect by Roberto Cavalli.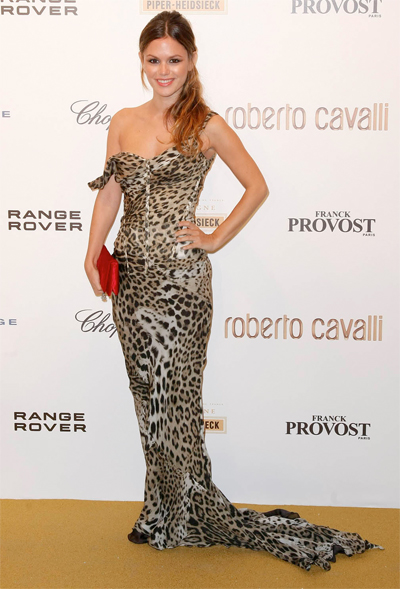 In NYC & Loving Rachel Bilson's Haircolor: Get The Look with Denis De Souza At The Prive Salon SOHO Grand Hotel NYC!
Are you all about Rachel Bilson's haircolor? Wonder who did Rachel Bilson's fabulous highlights? Well, the secret is out! His name is Denis De Souza and he is the style genius who created Rachel Bilson's fabulous haircolor. Normally you'll find Denis at the Andy Lecompte Salon in LA, however, the talented Mr De Souza is in NYC TODAY, August 24, 2010, at the at the Prive Salon SOHO Grand Hotel, and until August 28!! So what ya waiting for lovers?:) BTW, I did my haircolor with Denis before and I can reassure you that he is super professional and made me feel like a movie star! I adore Denis.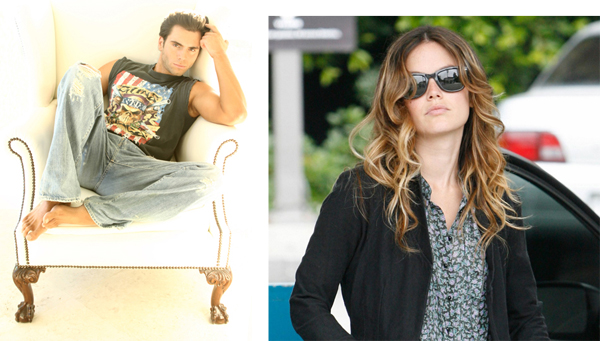 L to R: L to R: Celebrity colorist Denis De Souza, actress Rachel Bilson sporting the Brazilan Beach Hair Color done by talented Denis De Souza
To make an appointment with Denis De Souza At The Prive Salon SOHO Grand Hotel NYC please call (212) 274-8888. Address: 310 W Broadway, New York, NY 10013.
Rachel Bilson Gets New Highlights at the Andy Lecompte Salon
Marta Walsh's Hair: On my recent trip to LA I had to get my hair done before my photo-shoot for the NOH8 Campaign. BTW my photo for the NOH8 Campaign and my interview with founders Adam Bouska and Jeff Parhsley are coming up!! Now back to my blow out: I was super excited to schedule my very glamorous and photo-ready blow out with Gregory Russell at the Andy Lecompte Salon. It was around my birthday too so all was good:) I wanted to share with you the photo right after my blow out with Gregory. I mean, look at my hair! I LOVE it!!!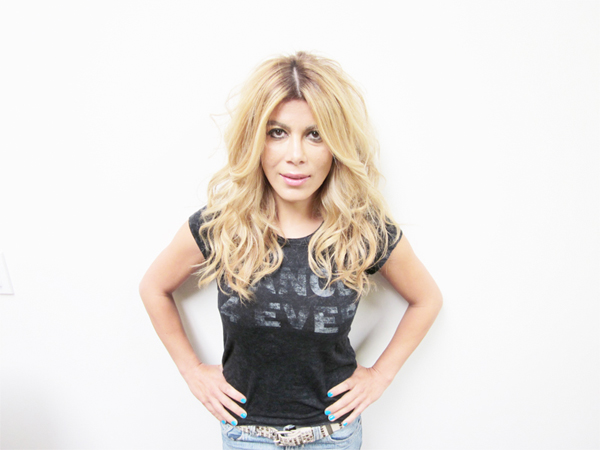 Marta Walsh. Hair by Gregory Russell at Andy Lecompte Salon. Products: Oribe Shampoo & Conditioner for Magnificent Volume and Oscar Blandi Volumizing Spray. The rest: Just Talent!
On my recent trip to LA I had the great honor to meet celebrity colorist Denis De Souza at Andy Lecompte Salon. At the beginning of this year I did a post about Rachel Bilson and her new hair color created by De Souza which attracted a huge following from Talking Makeup's readers. As a very inquisitive beauty editor with a good eye for spotting legendary talent this very handsome Brazilian born artist caught my attention.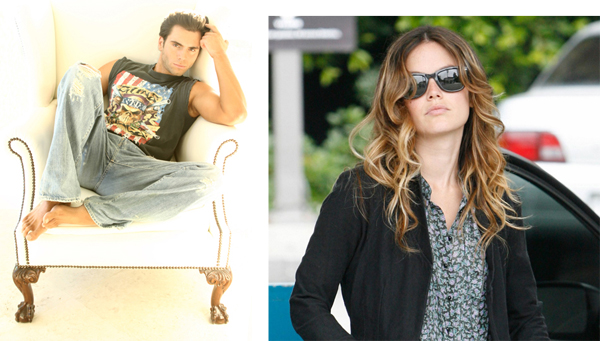 L to R: Celebrity colorist Denis De Souza, actress Rachel Bilson sporting the Brazilan Beach Hair Color done by talented Denis De Souza at Andy Lecompte Salon in LA
And of course my new discovery made me all 'fired up' for an interview. See, characters like De Souza inspire be because they take their art into a new level, they are innovators, or as I call it: they are a 'Style Genius'. I'm a sucker to new ideas and inventions and De Souza did just that. He invented a hair coloring method called: The Brazilian Beach Hair Color as seen on Rachel Bilson. Nylon Magazine has recently made an article titled: "who's your hair icon?", and miss Bilson was one of the mentions. Now, Denis De Souza is a new star born.
Rachel Bilson is wearing CHANEL to the AMFAR Gala 2010 in Cannes. Rachel is wearing a navy embroidered strapless dress. Do you love?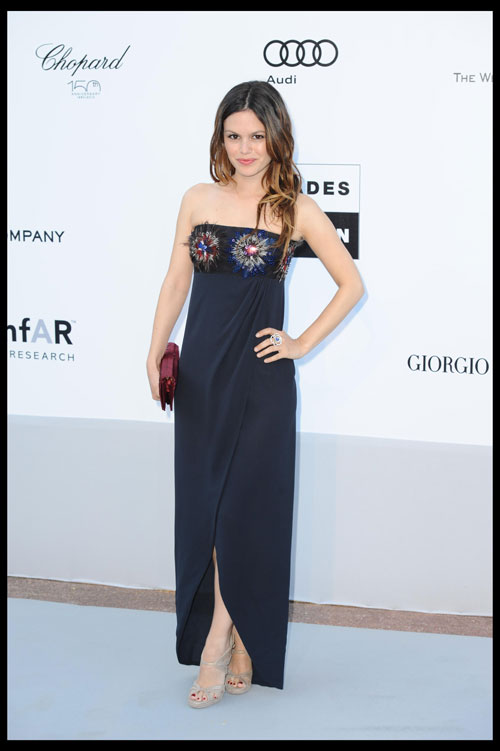 Photo Courtesy of CHANEL
Rachel Bilson looked stunning at the 2010 Costume Institute Gala. Her Louis Vuitton gown inspired her look: elegantly fresh with a modern asymmetrical edge. Master hairstylist Marco Santini for Moroccanoil created a virtuosic design emphasizing a playful counterpoint of smooth and wavy textures.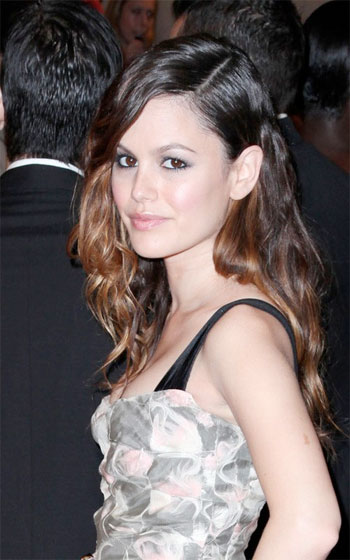 "It was very humid tonight and Rachel's hair is fine so we had to layer products into her hair in a different way to make sure the style not only looked beautiful, shiny and natural, but held up throughout the evening."
How To: Hair Tutorial
While her makeup was being applied Marco created a low part then finger-set the hair with Moroccanoil Hydrating Styling Cream, "I used the product to hydrate and smooth her curly texture. Afterwards, I shaped the core texture using my hands and the blow dryer.