All Posts Tagged With: "Roberto Cavalli"
Redken Creative Consultant Guido kept things simple yet sexy at the Fall 2012 Roberto Cavalli fashion show, Feburary 27th, 2012, his last show in Milan this season. He looked to create a matte, textured hairstyle that would complement the very dark makeup and exotic prints and leathers in the collection itself.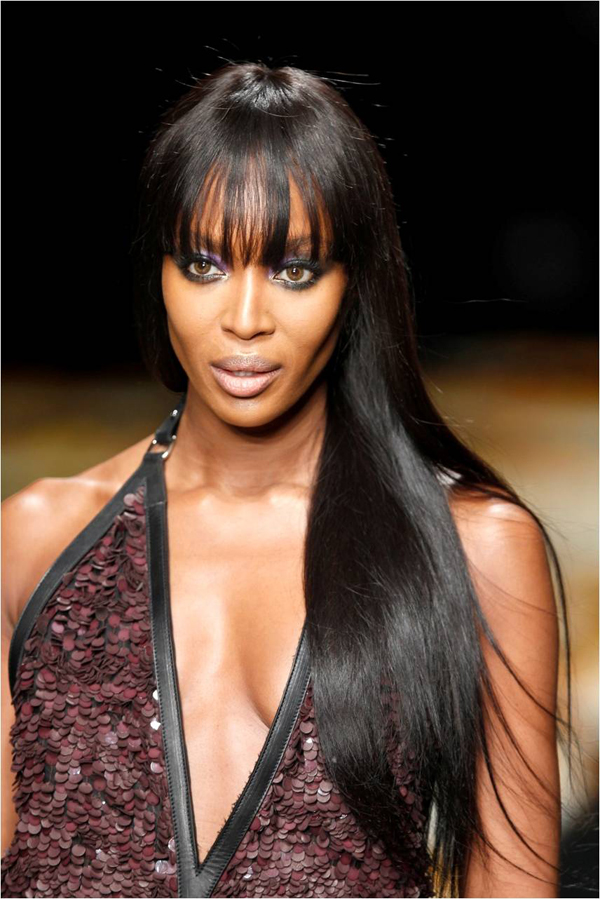 Naomi Campbell at the Roberto Cavalli Fashion Show Fall 2012
Yesterday evening, 2/8/2012, at the occasion of the amfAR gala, the most successful and high-profile of all AIDS benefits, the fashion designer Roberto Cavalli received an award for Courage, for his outstanding contribution to the fight against AIDS.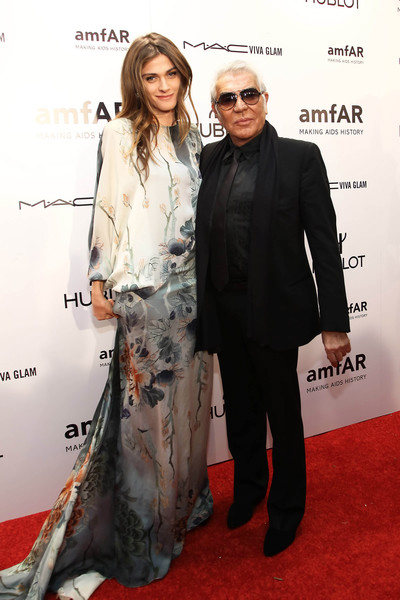 Roberto Cavalli, Honored by amfAR, Appears With Elisa Sednaoui, the Face of his new Fragrance
Roberto Cavalli was present at this event with his wife, Eva Cavalli, and the actress and model, Elisa Sednaoui, face of his newest fragrance to be launched this month worldwide.
Coty Inc. announces the launch of Roberto Cavalli's latest women's fragrance, Don't Go Unnoticed which is planned to be unveiled on February 1st, 2012.
Roberto Cavalli perfume Don't Go Unnoticed
Florence, October 25th, 2011 — Roberto Cavalli and Coty Prestige, a division of Coty Inc., announced today that an agreement has been signed with Elisa Sednaoui to be the face of the new Roberto Cavalli fragrance for woman, to be revealed in February 2012.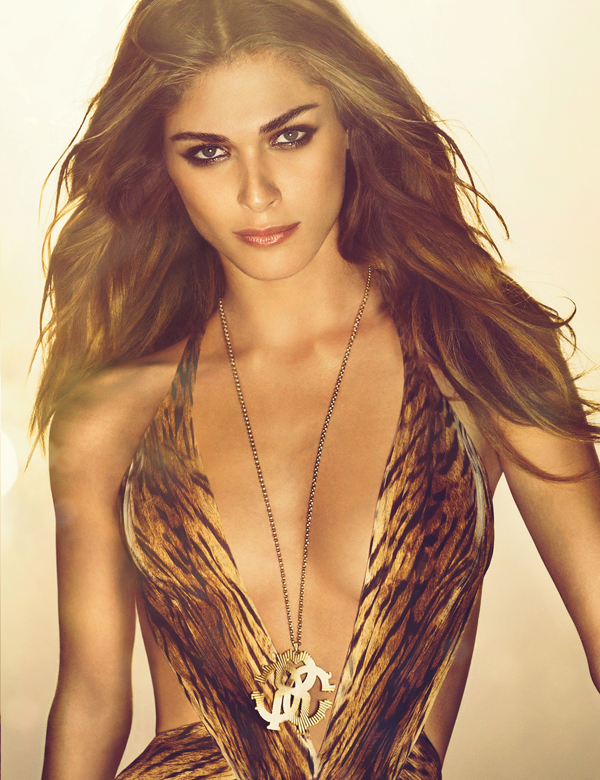 ROBERTO CAVALLI AND COTY PRESTIGE ANNOUNCE ELISA SEDNAOUI WILL BE THE FACE OF THE NEW ROBERTO CAVALLI FRAGRANCE
Elisa Sednaoui was born in Italy and spent her first 6 years in Egypt. She is the niece of the famous photographer Stephane Sednaoui and the goddaughter of the French footwear designer Christian Louboutin. She is a rising Italian actress and model who appeared on the cover of several upscale magazines.Her charismatic beauty, amazing eyes and chiseled face drew the attention of the hottest brands.
Redken Creative Consultant Guido ended Milan Fashion Week today with a glamorous French twist for the Spring/Summer 2012 Roberto Cavalli show. "This is a simple updo that's very easy, soft and pretty. It perfectly offsets the clothing which is super fun, colorful and sexy."–Guido, Redken Creative Consultant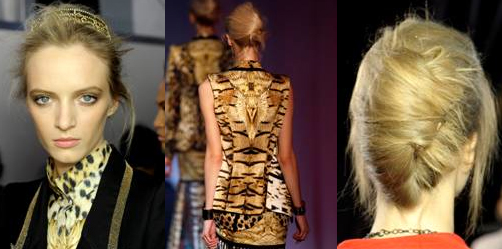 Roberto Cavalli Fashion Show SS 2012
Redken Products Used:
Rachel Bilson is growing on me everyday! This girl is pretty and looks amazing in a gown I suspect by Roberto Cavalli.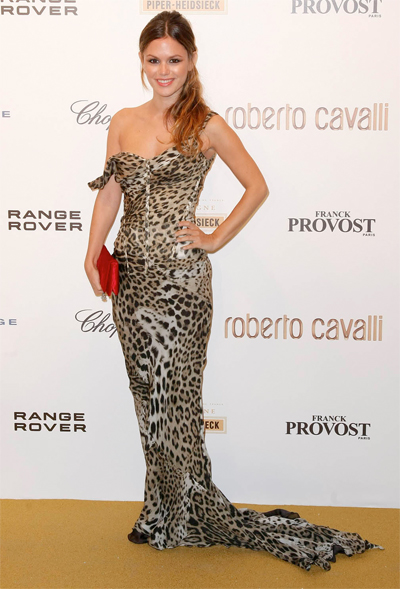 These are Marta Walsh's favorite celebrity styles and the 'not so much' at the Roberto Cavalli Spring Summer 2011 Fashion Show.
Rachel Bilson is my new favorite Hollywood starlet. She is a darling. LOVE.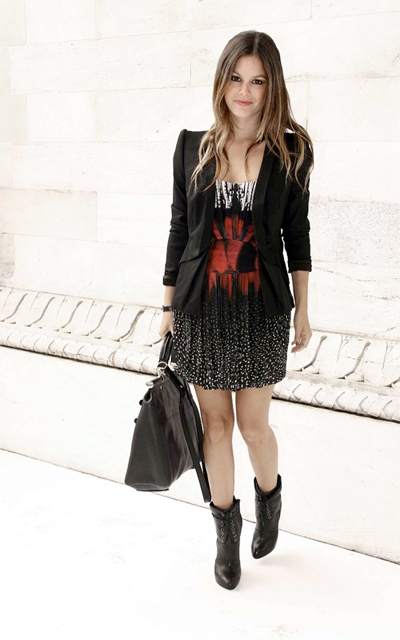 Milan Fashion Week SS 2011. Designer: Roberto Cavalli. Hair by Guido for Redken.

Photos by Matt Lever
Inspired by a 1970s hippie girl in Los Angeles, that hung out with rockstars, Guido created long, stick straight hair with a center part for Roberto Cavalli's Spring/Summer 2011 Collection which also marked the design house's 40th Anniversary.
Jennifer Lopez proves once again that she is my style icon. Jennifer is all about drama and wow factor and her Roberto Cavalli animal print dress with the deep plunge almost to her navel do all that. Jennifer's hair, makeup, and dress are all so Marta Walsh. It is a dress I would pick and wear with confidence. Where are you Mr Cavalli?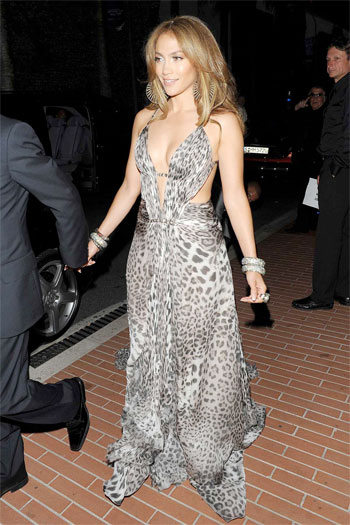 Jennifer Lopez looks stunning at the Annual World Music Awards 2010. Do you love?
Jennifer Lopez, a pop star, an actress, and the new mom of twins Emma and Max is back, and looking better than ever.
Here is Jennifer Lopez  at The Curious Case Of Benjamin Button film premiere, held at Mann's Village Theatre in Westwood, California, looking absolutely gorgeous in a by Roberto Cavalli dress.
Jennifer Lopez's hair is parted in the middle with soft big curls. Her brown hair is perfectly high-lighted in honey blond.  To me, Jennifer Lopez set the trend of honey blond highlights brunette hair. I love this hair color on brunettes because it immediately softens their face and their overall look.
Jennifer Lopez's makeup is flawless. Jennifer is back to her monochromatic nude makeup look. Soft peach cheeks, soft peach lips, and soft eyes. Top lashes are super long and curled. Just beautiful!