All Posts Tagged With: "Blow out"
To get my hair super straight and silky I use the highest setting of heat on my blow dryer. It gets it super straight. Also, I make sure to begin blow drying when my hair is still pretty much wet because as soon as my hair dries it is much harder to get it smooth. The main point is don't let your hair air dry and set before blow drying. I finish with a flat iron just to seal the ends.
Hair Tip of the day
Marta Walsh's Hair: On my recent trip to LA I had to get my hair done before my photo-shoot for the NOH8 Campaign. BTW my photo for the NOH8 Campaign and my interview with founders Adam Bouska and Jeff Parhsley are coming up!! Now back to my blow out: I was super excited to schedule my very glamorous and photo-ready blow out with Gregory Russell at the Andy Lecompte Salon. It was around my birthday too so all was good:) I wanted to share with you the photo right after my blow out with Gregory. I mean, look at my hair! I LOVE it!!!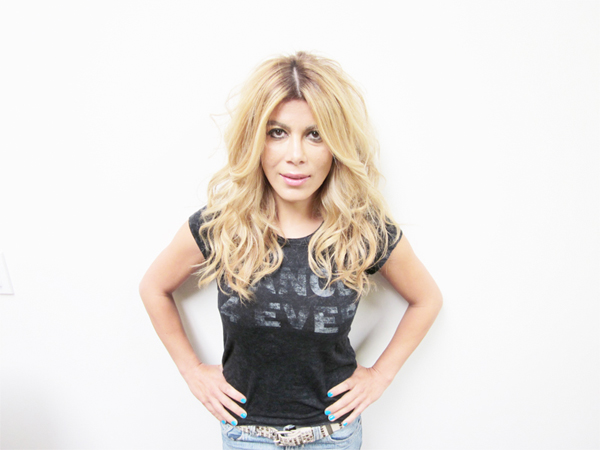 Marta Walsh. Hair by Gregory Russell at Andy Lecompte Salon. Products: Oribe Shampoo & Conditioner for Magnificent Volume and Oscar Blandi Volumizing Spray. The rest: Just Talent!
Jessica Biel's Hair: Jessica Biel looked sexy boho blow out last night at the anticipated premiere of The A-Team in Hollywood California. TRESemmé Celebrity Stylist Mara Roszak, who styled the celeb for the evening, shares with us her stylist secrets on how to recreate the look.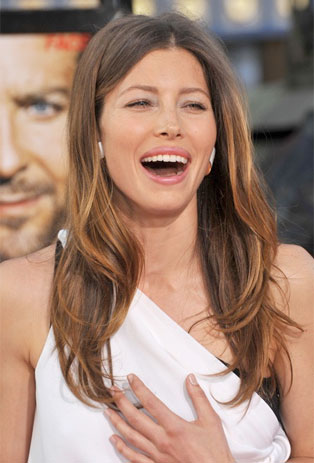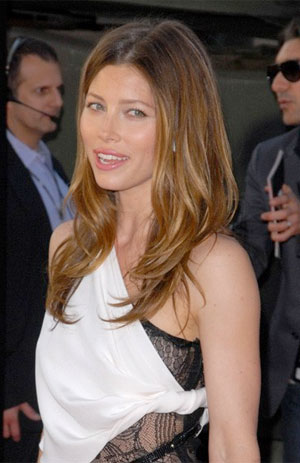 Here's hot to get Jessica's boho blow out: Hair Tutorial
1: On damp hair, apply TRESemmé 24 Hour Body Foaming Mousse all over hair, concentrating on the roots
Frédéric Fekkai, the brand renowned for luxury hair care products is pleased to announce their "National Blow-Out Day", exclusively at Ulta stores nationwide. To celebrate the launch of the new Fekkai Silky Straight Ironless collection, Frédéric Fekkai is inviting you to participating Ulta stores nationwide on April 14th, 2010, (from 5 to 8PM) and 15th (from 10am to 3pm) for a complimentary blow out featuring two of Fekkai's best selling product collections.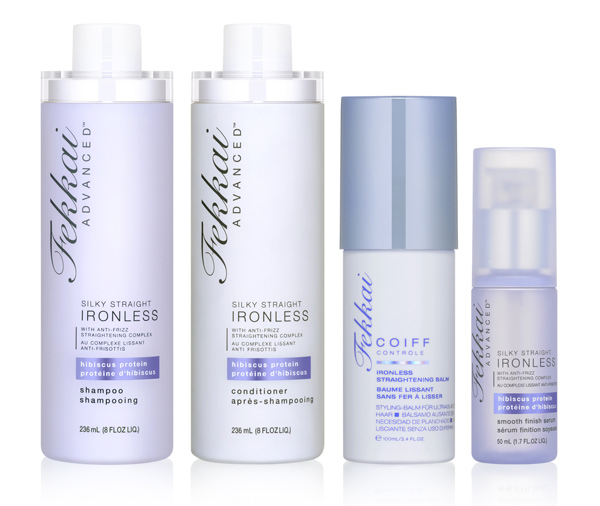 BEAUTY TRENDS: Blow Dry Shops
Beauty Icon Allen Edwards knows a thing or two about industry trends. After all, Edwards has been a leading force in the world of hair and beauty for over three decades. He is the owner of two full service salon and spas in Brentwood and Woodland Hills, CA and is the creator of the Shear Force hair product collection.
"Blow dry only shops are opening up all over town and they are charging $35…A price we haven't seen since the 1970's", states Edwards. "They are pulling clients away from every major salon where professionally trained salon stylists charge $60 and up. The full service salons are loosing a huge amount of business and, in an already tough economy, it's a major blow".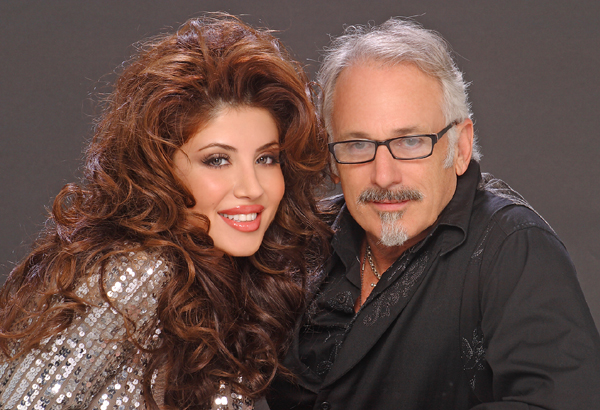 Allen Edwards with Deal or No Deal Lucky #13 Leyla Milani
L.A.'s first blow dry salon "Drybar" opened its doors on San Vicente Blvd., just a mile from Edward's Brentwood Salon. Drybar charges $35 for a shampoo and blow dry and customers are encouraged to schedule appointments on-line. The original blow dry salon is in Manhattan called "BLOW ~ The New York Blow Dry Bar". BLOW is a full service salon, specializing in blow drys and prices range from $40 to $60, depending on the length and texture of your hair and what is needed to create the look. This format feels more professional to Edwards — If the hair needs more work, the client should be charged.
WATCH: Marta Walsh showing off her gorgeous blow out at the Serge Normant at John Frieda salon in New York City. Hair Products: Luxurious Volume Lavish Lift Root Booster by John Frieda. Hairstylist: Yanni.
Last week I got invited to New York City for the John Frieda Sheer Blonde Entourage kick off event.
The John Frieda Sheer Blonde is series of events and perks available for blondes (like myself, real or fake LOL). The blonde VIP program began on March 18th, 2010, in New York City at the Highline Ballroom with a private performance by Grammy-nominated singer-songwriter and blonde icon Natasha Bedingfield which I got to greet and meet! Natasha's third album drops this spring FYI.
So I wake to this beautiful view of the Hudson river from my room at The Standard Hotel on Washington Street New York City.
I get to learn about John Frieda's latest product launches. The John Frieda has just expanded their Root Awakening hair care line with 3 NEW products: John Frieda Root Awakening Strength Restoring Smoothing Lotion, John Frieda Root Awakening Strength Restoring Gel, and John Frieda Root Awakening Strength Restoring Hair Spray. $6.49 each. Available at food, drug and mass retailers nationwide from March 2010.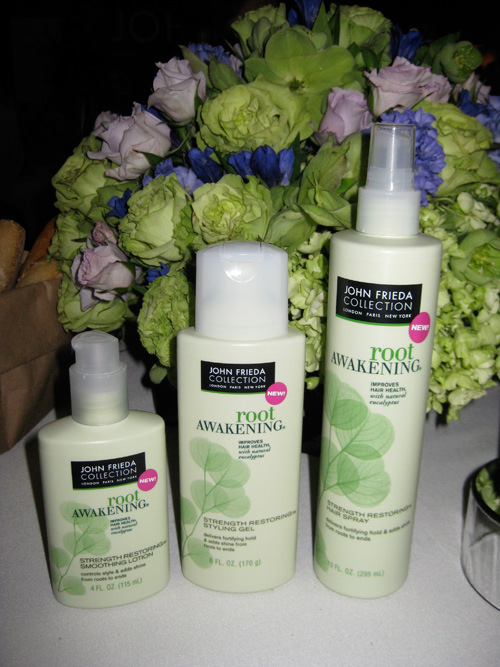 L to R: John Frieda Root Awakening Strength Restoring Smoothing Lotion, John Frieda Root Awakening Strength Restoring Gel, John Frieda Root Awakening Strength Restoring Hair Spray
Nexxus Comb Thru Natural Hold Design and Finishing Mist hairspray is my new favorite. I apply it last, after I'm done styling my hair. Nexxus Comb Thru adds even more shine to my hair and makes my blow out last. It's not sticky and it doesn't make my hair feel like a broom stick. 🙂

Visit www.nexxus.com for more details.
Hello lovelies! Amazing deals being offered at the OC61 Salon & Spa in New York City through December 31st.  OC61 Salon & Spa is located at 33 East 61st Street. 212-935-6261 for appointments.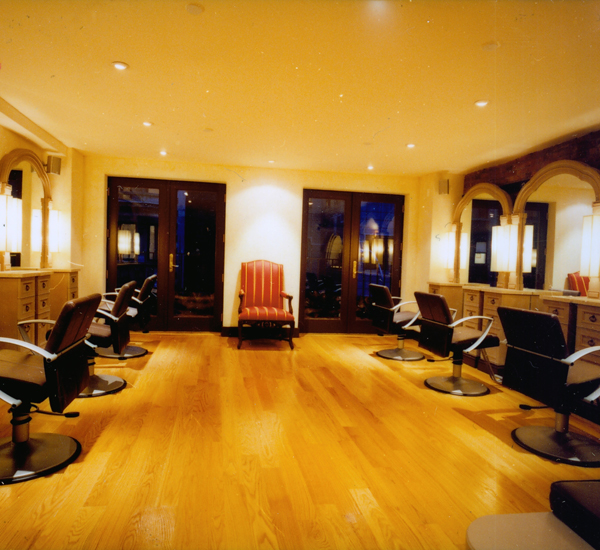 · Receive a complimentary blow out with a facial, manicure and pedicure ($240)
You can have your cake and eat it too. Indulge in a complimentary blowout after getting your face, hands and feet in shape for the holidays.
As you probably already know I'm based in Scottsdale Arizona a place I love so much. This is why I was excited to take part in this year's Scottsdale Fashion Week (SFW) and get to know my fashionable neighbours. Last night I was invited to attend a fabulous designers party at the equally fabulous Intercontinental Montelucia Resort & Spa in Paradise Valley Arizona. Wow, what an evening. The weather couldn't be any more perfect and the Montelucia resort where the party took place was breathtaking. I was trying to take photos, but couldn't capture how beautiful it was around there last night. Just imagine, beautiful clear dark sky, lots of palm trees, fire features around amazing pools, chocolate desserts, and beautifully dressed people.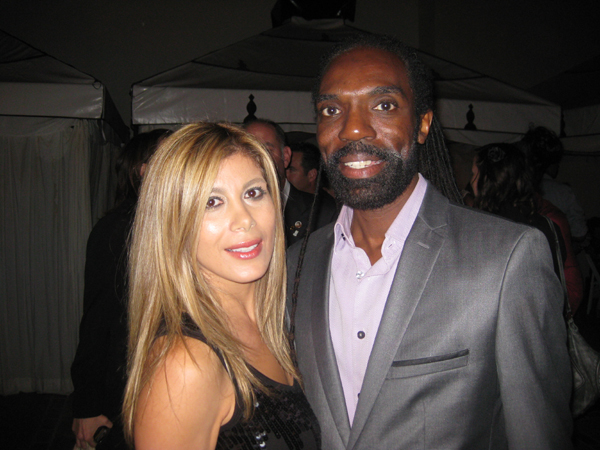 Marta Walsh founder of Talking Makeup (left) Kevan Hall fashion designer (right)
The highlight of my evening at the SFW was finally getting to chat with LA Fashion Designer Kevan Hall who his sleek eveningwear was worn by a distinguished coterie of celebrated artists- including Celine Dion, Sharon Stone, Angela Bassett, Charlize Theron, and Salma Hayek. I've been at his show over a year ago during LA Fashion Week and was so glad to bump into him. After I introduced myself to Kevan I asked why Scottsdale Fashion Week? He said that Scottsdale is known to be a city who is into fashion and he has clients from Scottsdale who fly to LA especially to shop in his studio. He also agreed with me how gorgeous Scottsdale is. Kevan also talked to me about the colors he likes to use in his designs, and he mentioned that he likes to use unexpected colors and unique shade of colors. I had to ask him if he approves my outfit. I went for a rock chic look because I can't afford to buy Kevan Hall, yet, I told him. He said yes, and I felt like the cat who got the cream. LOL.