All Posts Tagged With: "Blow out"
Celebrity Hair Stylist Paul Labrecque was kind enough to give us his best kept secrets for getting and maintaining straight hair! Paul tell us all about the tools, styling products, techniques, and even special treatments we need to say good bye to frizzy hair and hello to smooth, silky, and sexy straight hair.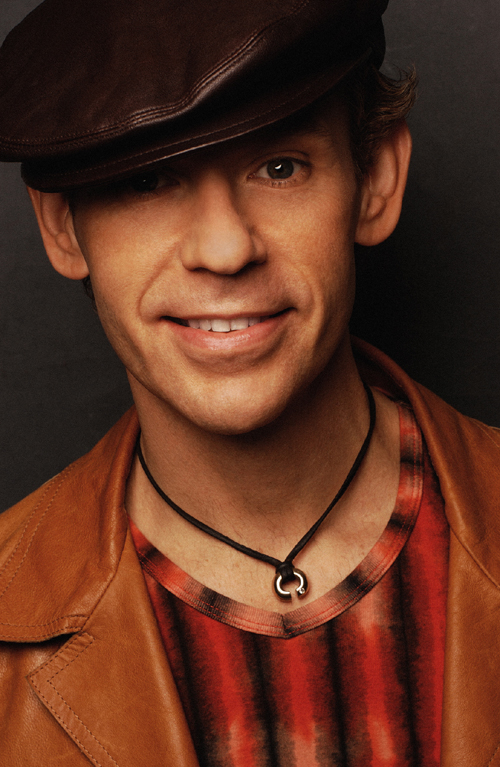 Paul Labrecque 
Straight Hair:
TOOLS
Round 100% boar bristle brushes – They help to spread the body's own natural oils thus leaving far less frizz. Paul Labrecque Haircare has a range of 4 brushes.


Paul Labrecque Large 3" Round (18 row) – 100% Boar Bristle
Last month during my visit to New York City for Fashion Week I stopped by at Frédéric Fekkai at The Mark Hotel to get my hair blow dried. It was a much needed blow out. The New York weather makes my hair so frizzy, and what I call" "poofy" i.e. too much volume (LOL I'm not even sure this word exist in the English dictionary). And running around town all day, whose got time to do their own hair?!!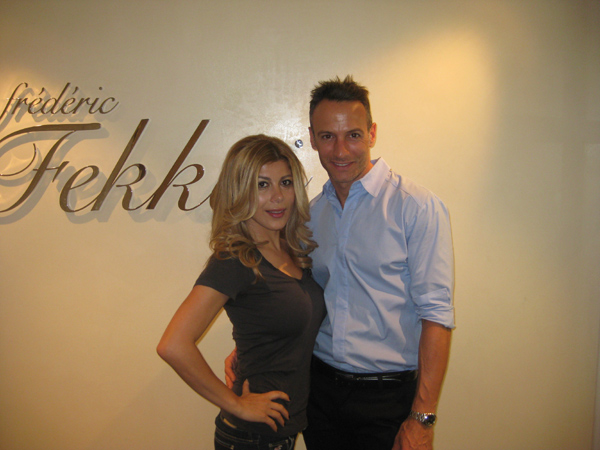 Fabulous Anthony at the NEW Fekkai Madison at The Mark Hotel just gave me Hollywood waves! Luv him:)
I crossed Central Park in a cab all the way to the East Side and arrived at the Frédéric Fekkai at The Mark Hotel. The building was so pretty and newly renovated which is kind of rare for NYC, everything is normally so ancient. My service was impeccable, and the best part was that I got to do my nails and my hair at the same time. I felt like I can totally can get used this life. Wouldn't you?:)

Marta's nails in Essie Sexy Divine gorge deep black-ish purple:Mani by Gabriela at Fekkai salon The Mark hotel NYC
Loved my hair stylist Anthony! He blew dry my hair and gave the perfect Hollywood curls without even using a curling iron. And Gabriela who did my nails with Essie Sexy Divine did a great job in making my manicure last for 4 days! I yet need to investigate which top coat she used on my nails. I assume it was Essie as well.
Sally Hershberger to debut her latest product, Luxe Layers Protective Blow Out Gel on HSN September 8th & 9th, 2009.
"This is the next best thing to taking your stylist home with you tonight. I use Luxe Layers for an easier, faster and longer-lasting blow dry with shapeable body. You'll have luxuriously smooth, shiny, can't-stop-running-your-hands-through-it hair."- Sally Hershberger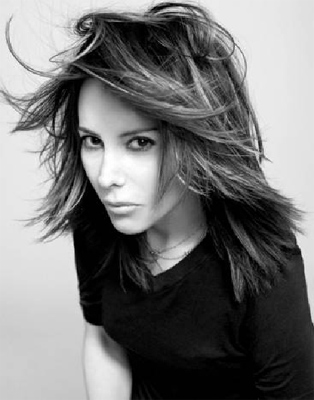 Luxe Layers Protective Blow Out Gel By Sally Hershberger is designed to provide thermal protection and prevent heat-damage. Seals hair against color wash-out; maintains your expensive color treatments. Protects against damaging effects of sun and environmental aggressors. Blocks humidity and static to dramatically minimize frizz and flyaways. No alcohol or drying solvents so hair is hydrated and smooth. Non-silicone based formula won't weigh down even fine hair types; helps blow out last longer. SRP: $18.00 / 5 oz (available exclusively on HSN and HSN.com September 2009)

Want to get the most out of your professional primping during these economic times? Well, stretch your dollars by stretching the weeks between your salon visits. Renowned Italian hairstylist, Riccardo Maggiore of Riccardo Maggiore Salon in New York City, suggests trying these at-home maintenance tricks.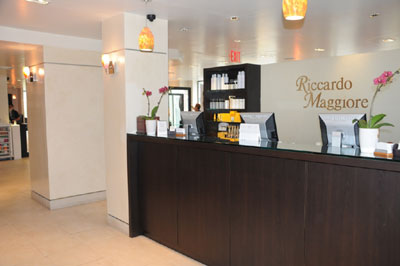 Haircut: Visit an experienced stylist and get a precise cut. If you have short hair, which often requires monthly appointments, go with a style that grows out well. After a haircut, keep your ends hydrated by using a daily leave-in conditioner. If ends look frizzy some days, work in a small amount of shine-enhancing oil to smooth them.