All Posts Tagged With: "flat iron"
Loving this flat iron: Hana Titanium Professional Ceramic Flat Iron With Tourmaline. It has 1.5 inch blades (bit wide) and perfect if you have lots of hair and long hair like me. Makes my hair super straight as if I just stepped out of a salon. I don't always want to splurge on a shampoo but I do tend to get the best hair styling tools. Worth the 'investment'.


Hana Titanium Professional Ceramic Flat Iron With Tourmaline
These tips will have your hair looking smoother and straighter than ever
This is a TotalBeauty.com Straight hair article
Pro celeb hairstylist, Amita Moticka, shares her secrets for styling the hair of some of your favorite starlets.
Michelle Williams hair tutorial by Celebrity Hairdresser Kimmi Hendrix.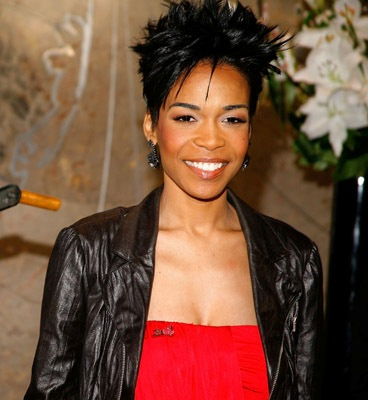 The Hairstyle: By establishing a look for Michelle as she steps out on her own in 2010, Kimmi Hendrix created a strong statement style to separate her from the Michelle of the yester years Destiny's Child. Texture, shape and finish were the key elements to Michelle's new look and it is adaptable to her many looks ahead.
How to get Michelle Williams hairdo:
1. Shampoo hair with White Sands Vegan Moisturizing Shampoo to infuse vital moisture back into each strand.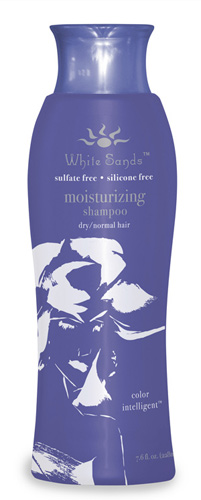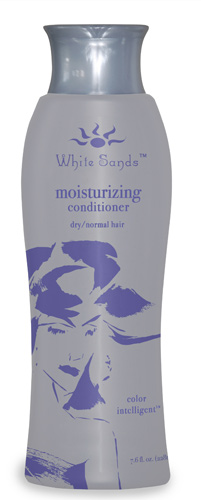 L to R: White Sands Vegan Moisturizing Shampoo and White Sands Vegan Moisturizing Conditioner
Hair Tutorial: Miley Cyrus' sexy textured style at the 52nd Annual Grammys was a perfect rocker chic look that played off her Herve Leger mini bandage dress and emphasized her long, natural waves. "Miley has effortless style and taste," said her stylist Scott Cunha, "and I always try to complement this by working with her natural hair texture, accentuating the waves and texture with a curling iron and a flat iron."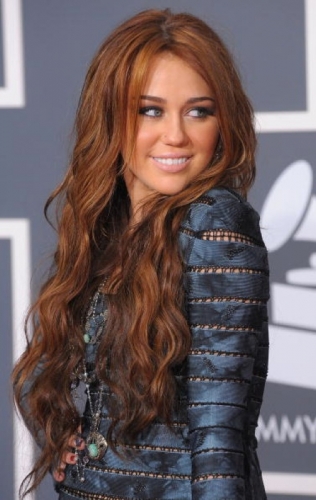 To create the look, Cunha first applied Moroccanoil Treatment on damp hair for silky shine, smoothness and to eliminate frizz. He diffuser-dried her hair and then created a dual-textured look, first using a flat iron from the roots down, then a 11Ž4″ curling iron to wave the rest of the hair.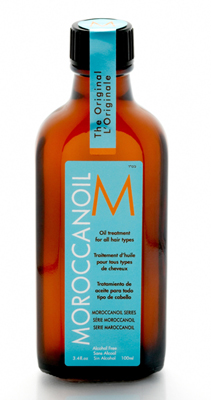 Sundance 2010: Marguerite Moreau stopped by the Entertainment Weekly suite with a few members of the cast of her film Douchebag, which premiered the night before at Sundance. Moreau took advantage of the L'Oreal Paris hair station and went for some flat iron action with L'Oreal Paris hairstylist Vanessa…Read full article in dailymakeover.com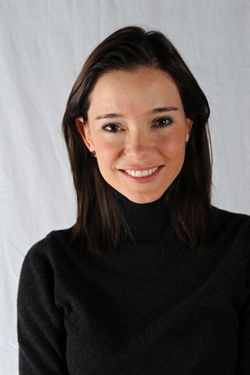 Credit: © Michael Bezjian/WireImage
I can't wait to get my hands on the new Jimmy Choo for H&M shoe collection! Did you know that Aveda did the Rocker Chic hair for Jimmy Choo for H&M launch party? Talking Makeup has the scoop on how you can get the look at home.
Show: JIMMY CHOO FOR H&M
Lead Hair: Ginger Boyle for Aveda, Planet Salon, Beverly Hills, CA
The Look: The look is very rock and roll—edgy and imperfect with thick, ruffled texture. A new flat-iron technique creates square-shaped waves for easy, rocker chic style.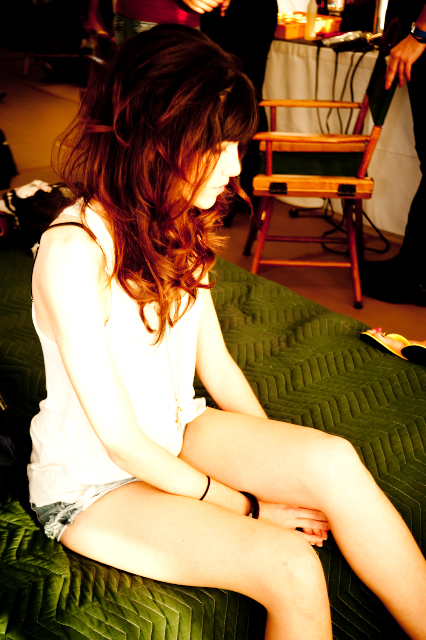 Get the Look/Step-by-Step:
Step 1: Separate hair into top and bottom sections, creating a horizontal line from ear to ear. Further divide the top section into two to three layers, depending on the amount of hair. Twist and secure each layer at the top of the head with a hair clip.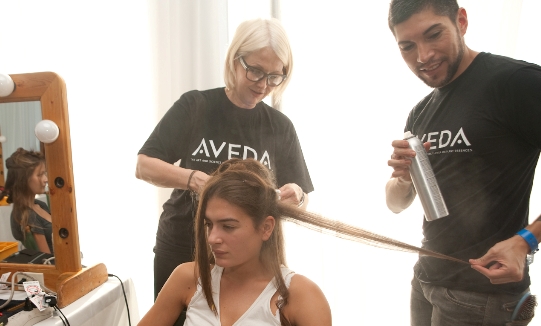 Celebrity Hair Stylist Paul Labrecque was kind enough to give us his best kept secrets for getting and maintaining straight hair! Paul tell us all about the tools, styling products, techniques, and even special treatments we need to say good bye to frizzy hair and hello to smooth, silky, and sexy straight hair.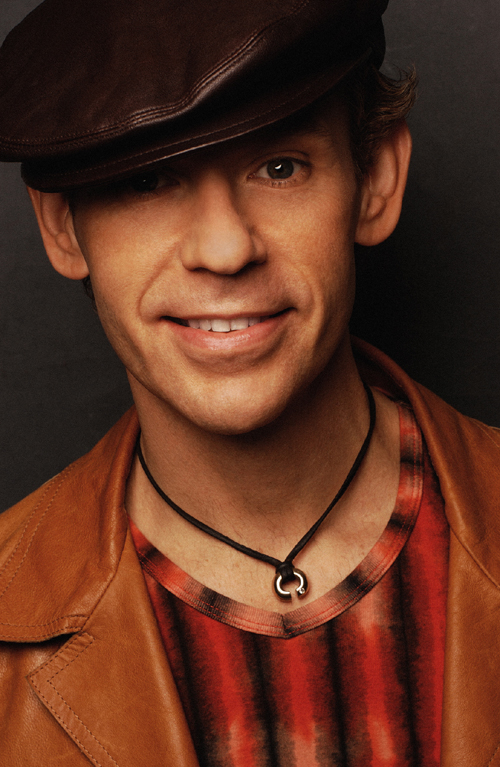 Paul Labrecque 
Straight Hair:
TOOLS
Round 100% boar bristle brushes – They help to spread the body's own natural oils thus leaving far less frizz. Paul Labrecque Haircare has a range of 4 brushes.


Paul Labrecque Large 3" Round (18 row) – 100% Boar Bristle
Couple of weeks ago I was given an amazing opportunity to interview Avon's Fashion Week Stylist Anthony Barrow. In this interview Anthony talks to me about his beginnings as a top hair stylist, his experience appearing on Bravo's hit series "Make me a Super Model", Fall's Hottest Hair Styling Trends, and future plans.
Marta Walsh: When did your fascination for hair design begin?
Anthony Barrow: My fascination for hair design started when I was at art school when I met a group of visiting cosmetology students.
MW: How did you get your first big break as a professional hairdresser? What were some of your most memorable celebrity collaborations?
AB: My first big break was the British Hairdressing Awards. Some of the most memorable collaborations were with Juliette Binoche and Ozzy Osbourne.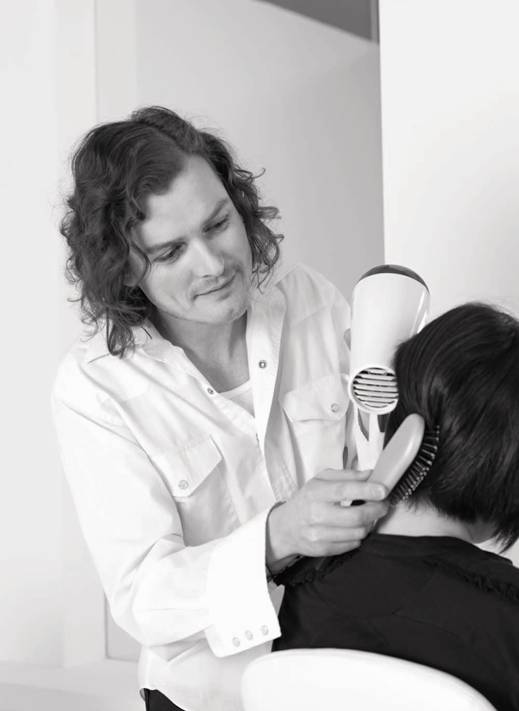 MW: What is your main philosophy regarding hair & beauty?
AB: It has to be beautiful, no matter how extreme!
MW: What are some of the hottest fall hair trends?
AB: Classic shapes with modern textures and accent colors will be popular this fall.
MW: Which hair styling tools and products are must-have to achieve some of the hairstyles we are going to see this coming fall?
AB: Everyone should have Advance Techniques Mirror Shine Spray and a flat iron.