All Posts Tagged With: "straightened hair"
I can't wait to get my hands on the new Jimmy Choo for H&M shoe collection! Did you know that Aveda did the Rocker Chic hair for Jimmy Choo for H&M launch party? Talking Makeup has the scoop on how you can get the look at home.
Show: JIMMY CHOO FOR H&M
Lead Hair: Ginger Boyle for Aveda, Planet Salon, Beverly Hills, CA
The Look: The look is very rock and roll—edgy and imperfect with thick, ruffled texture. A new flat-iron technique creates square-shaped waves for easy, rocker chic style.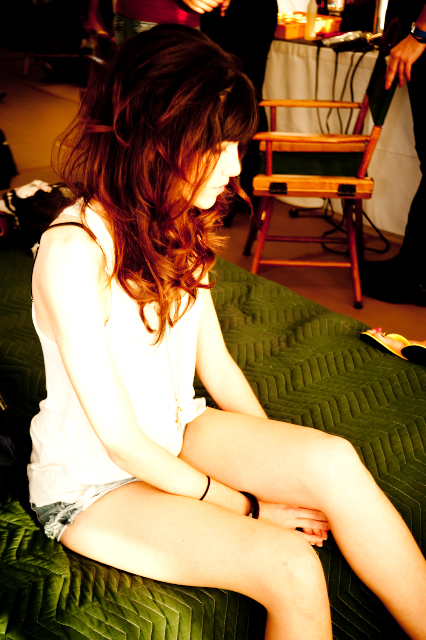 Get the Look/Step-by-Step:
Step 1: Separate hair into top and bottom sections, creating a horizontal line from ear to ear. Further divide the top section into two to three layers, depending on the amount of hair. Twist and secure each layer at the top of the head with a hair clip.