Hair Tutorial: Miley Cyrus' sexy textured style at the 52nd Annual Grammys was a perfect rocker chic look that played off her Herve Leger mini bandage dress and emphasized her long, natural waves. "Miley has effortless style and taste," said her stylist Scott Cunha, "and I always try to complement this by working with her natural hair texture, accentuating the waves and texture with a curling iron and a flat iron."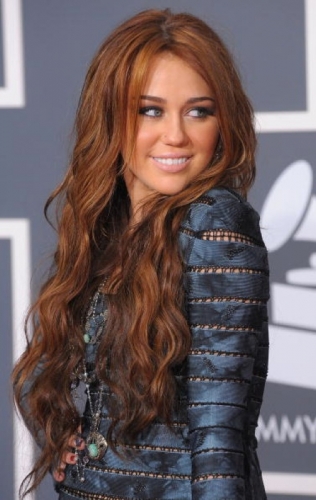 To create the look, Cunha first applied Moroccanoil Treatment on damp hair for silky shine, smoothness and to eliminate frizz. He diffuser-dried her hair and then created a dual-textured look, first using a flat iron from the roots down, then a 11Ž4″ curling iron to wave the rest of the hair.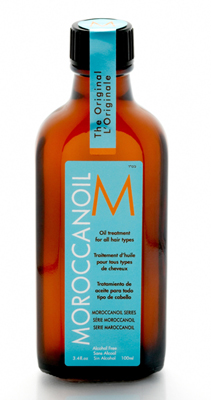 Cunha applied Moroccanoil Glimmer Shine Spray to her hair to separate and define, then finished with Moroccanoil Luminous Hairspray for naturally moveable hold with shine.

Moroccanoil products used to create Miley Cyrus' hair look:
Moroccanoil® Treatment. a proprietary argan oil-infused formula, is exclusively designed to give hair a natural-looking silky, lustrous shine and a frizz- and static-free finish. It strengthens, conditions and revitalizes hair while significantly reducing drying time. (MSRP:$39.00 /3.4 fl. oz.)
Moroccanoil® Glimmer Shine Spray creates an instant mist of long-lasting, incomparable shine while protecting hair from the damaging effects of UV light and free radicals. (MSRP: $24.00 / 3.4 fl. oz.)
Moroccanoil® Luminous Hairspray for lasting, healthy and natural-looking hold. (MSRP $25.00 / 10 fl. oz.)
About the Author
I am one of the top fashion and beauty bloggers in the world also a Luxury Paradise Valley and Scottsdale REALTOR with Russ Lyon Sotheby's International Realty.