All Posts Tagged With: "2010 Grammys"
At the 52nd Annual Grammy Awards, music's all-stars showcased several beauty looks on the red carpet.
Bright Pinks
The night's big winner, Taylor Swift, as well as Lady Gaga, opted for bright pink lip shades. To get the look with Dolce&Gabbana The Make Up, try The Shine Lipstick in Precious or the Classic Cream Lipstick in Petal from The Intimate Sensuality Collection, new for Spring 2010.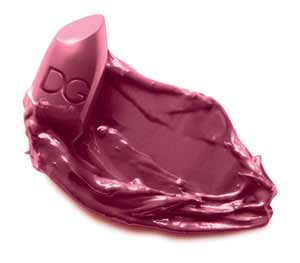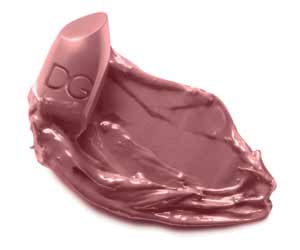 Hair Tutorial: Miley Cyrus' sexy textured style at the 52nd Annual Grammys was a perfect rocker chic look that played off her Herve Leger mini bandage dress and emphasized her long, natural waves. "Miley has effortless style and taste," said her stylist Scott Cunha, "and I always try to complement this by working with her natural hair texture, accentuating the waves and texture with a curling iron and a flat iron."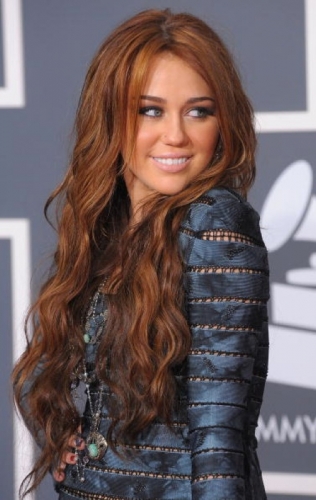 To create the look, Cunha first applied Moroccanoil Treatment on damp hair for silky shine, smoothness and to eliminate frizz. He diffuser-dried her hair and then created a dual-textured look, first using a flat iron from the roots down, then a 11Ž4″ curling iron to wave the rest of the hair.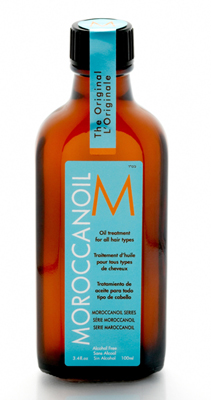 Hair Tutorial: Pink's look at the 52nd annual Grammy Awards was a shimmering vision of modern glamour. Stylist Marco Santini, who highlighted glistening shine to play up her platinum hair color, and define her texture and subtle grey tips, created the sophisticated red carpet look.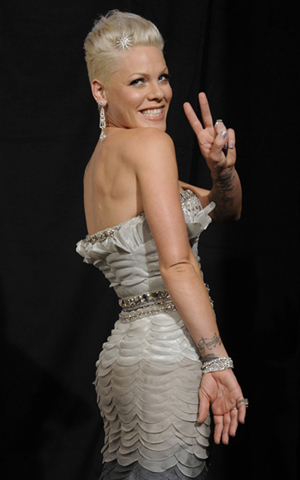 Santini, inspired by her silver-grey gown and the dramatic performance to come, created a unique, flowing shape that emphasized volume, height, and the illusion of movement. He accented the look with a diamond star-shaped pin. Santini stayed with Pink after the red carpet, and was backstage waiting to quickly reproduce the look right after her stunning aerial performance of "Glitter in the Air" during which she was drenched in a shower of water. "I had to work very quickly to restyle her look," explained Santini. "I used Moroccanoil argan oil-infused products because I know they instantly absorb into hair, produce amazing shine, and won't create build up. The look had to appear as fresh, light, and beautiful the second time around as it did for the red carpet."
GET THE LOOK: How Marco Santini Created Pink's Much Discussed Look:
At the 52nd Annual Grammy Awards, Rihanna stole the show with her fashion-forward look. Ursula Stephen, Motions Celebrity Stylist, created Rihanna's flawless hairstyle… for under $20!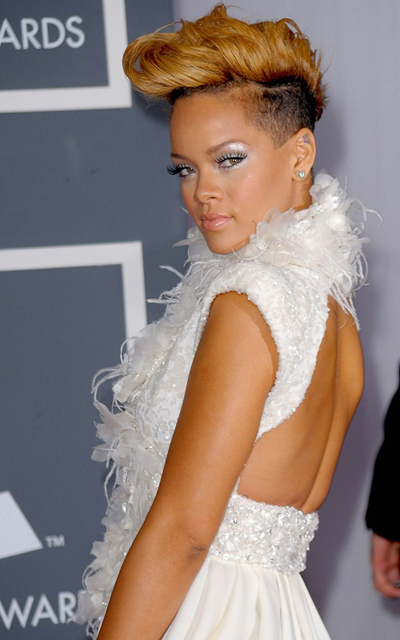 Ursula proves that you don't have to spend a fortune to create flawless looks! Follow these simple steps to achieve Rihanna's stunning style:
1. Create a good foundation by relaxing hair with Motions Silkening Shine Relaxer System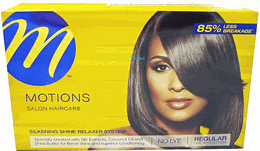 GET THE LOOK:  Jennifer Lopez dazzled at the 52nd Annual Grammy Awards, wearing a dramatic silver Versace gown, and 70's-inspired hair designed by stylist Robert Vetica. Volume and texture were the hallmarks of the all-one-length, below the shoulder look.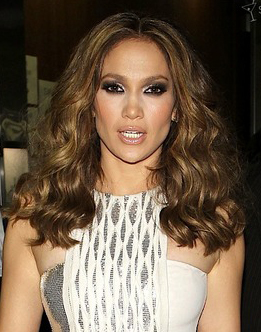 Vetica started by applying Moroccanoil Treatment on wet hair and blow-dried it smooth, creating a middle part using a large round brush for volume. He then used a 1″ curling iron, curling each section, and dragging the curled spirals down. He started in the back, working towards the front of the head and lifting her hair away from the face.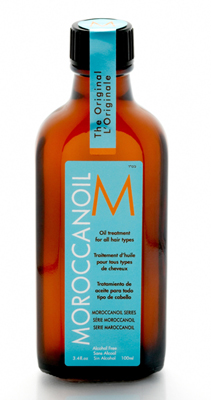 GET THE LOOK: How did Katy Perry get her flawless complexion at the 52nd Annual Grammy Awards? Make up artist Jake Bailey used MAKE UP FOR EVER HD Invisible Cover Foundation as the first step to create her gorgeous Indian princess meets Bettie Page inspired look.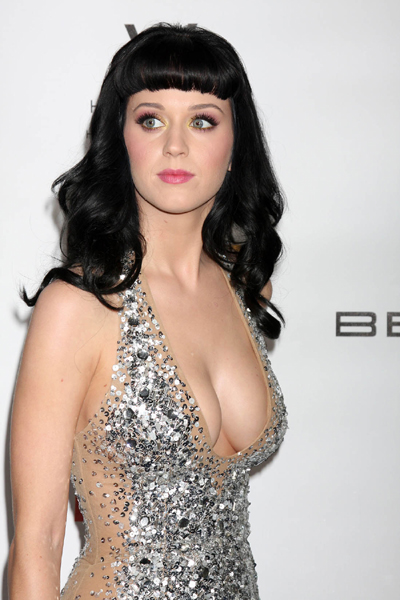 To perfect Perry's skin for on-camera close ups, MAKE UP FOR EVER HD Invisible Cover Foundation helps counter unflattering magnifying and unforgiving technology that can make fine lines and wrinkles, skin imperfections, shine, make up mistakes and incorrectly matched foundation look painfully obvious under a high definition lens.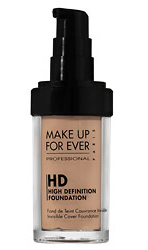 BEST DRESSED: Fergie looked absolutely gorgeous in a Pucci dress at the 2010 Grammys. Even Fergie's brown hair color is growing on me. Fergie's hair by Andy Lecompte of the Andy Lecompte Salon in West Hollywood, CA. Do you love?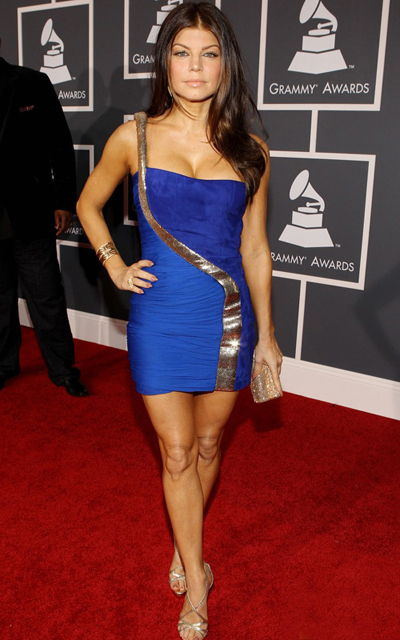 Wow Factor: Britney Spears wore a Dolce & Gabbana black body suite under a lacey dress to the 2010 Grammys. The Look: very rock and roll! However, Britney's hair and makeup looked soft compare to her statement outfit. Do you love?
Not Wow Factor: Just getting to know Ke$ha. I love her Tik Tok song and she is gorgeous. The dress, however, was OK it didn't wow me. Maybe the gold dress clashed too much with her blonde hair. Celebrities sometimes are like red wine, they get better with time.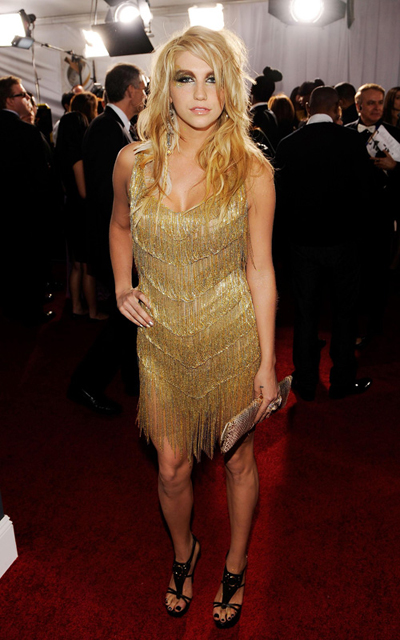 BEST DRESSED: Beyonce looked stunning in a Versace dress at the 2010 Grammys! I also loved Beyonce's sleek long hair. She is one of the most beautiful girls in the world imo. Breathtaking.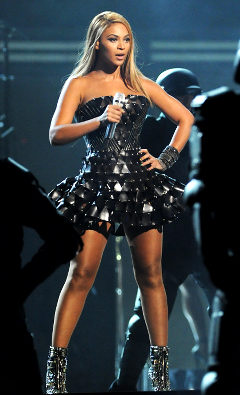 Image: Kravitz/FilmMagic.co via: nydailynews.com