All Posts Tagged With: "Glow"
Best sunless tanner: Jergens natural GLOW Daily Moisturizer. WATCH Marta Walsh talking about her favorite way to get her GLOW on:
Get "In the Glow" with Jane Krakowsi, Jergens Skincare and The Skin Cancer Foundation: Get your glow the smart way this summer. A friendly reminder about the safe way to get a natural-looking glow. Want sun-kissed color without the consequences? The experts at Jergens Skincare know you don't want to give up the glow. That's why the Jergens Skincare Experts have teamed up with The Skin Cancer Foundation and Jane Krakowski to remind you to get your glow the healthy way this season.

Jane Krakowski launches the Jergens Skincare In-The-Glow Campaign at The London Hotel in NYC on March 23, 2010
"Even though we all know the facts, it's hard to resist the lure of a tan," says Jane Krakowski. "With this video, I'm hoping to pass on that reminder to women and steer them toward a safe option like Jergens natural glow moisturizers."
Selling tanning or self tanning products to Marta is like selling ice to Eskimos. My skin is naturally olive and has that constant Mediterranean tan. So I'm not very motivated to self tan often. However, St. Tropez Wash Off Instant Glow Body lotion ($18) manged to changed my mind.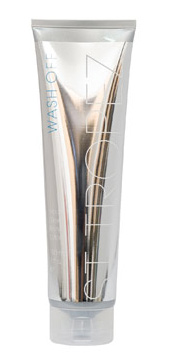 What I love about it is that I get an instant sun kissed look with no commitment. I can wash it off any time. It's not orange. It smells good. It's not too dark. It's just the right amount of sun glow. It's easy to apply, although make sure to wash your hands after use, or even wear gloves when applying. The lotion is dark brown when first dispensed, once you spread all of the skin it turns into a sheer tan color or into that very desires sun kissed look. Remember, the St. Tropes Wash Off Instant Glow is not a self tanner, it's a tinted body lotion.
NEW NARS Orgasm Illuminator: Sheer, weightless fluid that instantly makes skin refreshed, radiant and glowing, the ORGASM ILLUMINATOR is a new product category for NARS. Flecks of gold, peach and pink shimmer softly diffuse light, melting into the skin to allow natural luminosity to shine through. It joins the cult-followed Orgasm franchise which includes Blush, Lip Gloss, Nail Polish and The Multiple.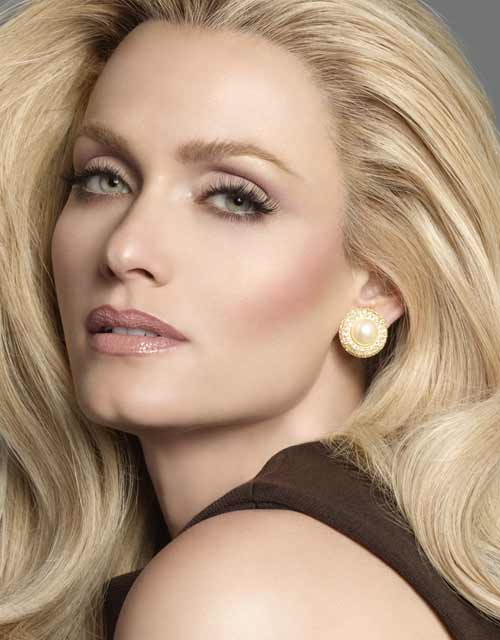 Amber Valletta for NARS Cosmetics
Revered by makeup artists, celebrities and consumers worldwide, NARS Orgasm products have been the recipient of numerous beauty accolades. Founder and Creative Director François Nars chose supermodel and long-time friend Amber Valletta to be the face of the product for the campaign. Additionally, the Orgasm Illuminator was used to create the looks backstage at many of the Spring/Summer 2010 Fashion Shows including 3.1 phillip lim, Marchesa and Thakoon.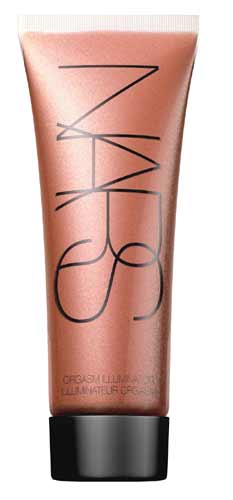 NARS ORGASM ILLUMINATOR contains raspberry and black currant; bisabolol; Indian Frankincense, Panthenol and Sodium Hyaluronate. It is non-comedogenic.
Price: $29.00 – 1.1 Oz. 30ml
Availability: Sephora.com
See more Amber Valletta behind the scene photos for the NARS Orgasm Illuminator ad campaign.
New York Fashion Week Fall Winter 2010: NARS Cosmetics created the makeup look at the Marc Jacobs AW2010 show.
INSPIRATION: "I was inspired by the film La Vie des Autres. I wanted the models to have a dirty look as if the hair and makeup had been slept in," said designer Marc Jacobs, who specifically requested Barbarella lipstick to be used on the models' lips.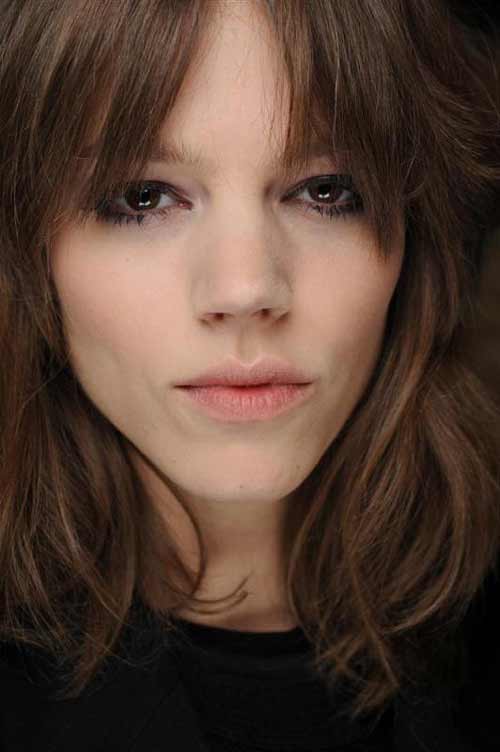 LOOK: "This look is what you'd see on a girl from the East Village or St. Germain des Pres-an existentialist with a modern twist," said NARS Cosmetics Founder and Creative Director François Nars whose application technique included using his fingers to achieve the faded effect. "These girls are sexy and cool. Their makeup looks dirty and worn out as if it has been on all night but still translates beautifully on the runway."
At the 52nd Annual Grammy Awards, music's all-stars showcased several beauty looks on the red carpet.
Bright Pinks
The night's big winner, Taylor Swift, as well as Lady Gaga, opted for bright pink lip shades. To get the look with Dolce&Gabbana The Make Up, try The Shine Lipstick in Precious or the Classic Cream Lipstick in Petal from The Intimate Sensuality Collection, new for Spring 2010.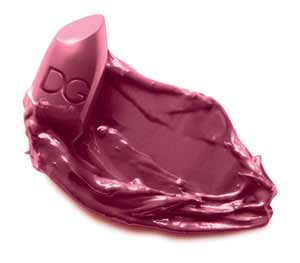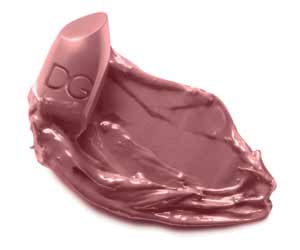 Molly Sims Wears NEW NARS Orgasm Illuminator: On January 27, Molly Sims attended the 'Unforgettable Evening' event to benefit EIF's Women's Cancer Research Fund. NARS International Lead Stylist Uzo used the Orgasm Illuminator to give Molly an amazing lit-from-within glow. "Molly best represents that Los Angeles 'girl next-door look'. The Orgasm Illuminator was the perfect product to keep her skin looking fresh and polished." says Uzo about Molly's makeup.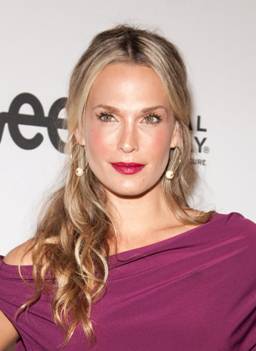 GET THE LOOK:
Aside from the new Orgasm Illuminator, Uzo used the below products to complete Molly Sims makeup look.
COMPLEXION:
NARS Barcelona Sheer Glow Foundation
NARS Orgasm Illuminator (on cheeks and forehead for added illumination)
Laguna Bronzer
Desire Blush
On Sunday night, Hollywood's A-listers showcased several of spring beauty trends on red carpet at the 67th annual Golden Globe Awards.
Beauty Trend: Berry-stained Lips
GET THE LOOK: Winners Drew Barrymore and Chloe Sevigny, as well as actress Maggie Gyllenhaal donned a refreshing combo of berry-stained lips and rosy cheeks, perfect for spring.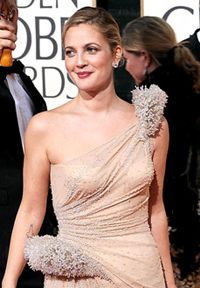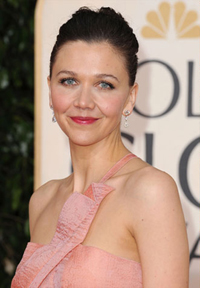 To try out this look, try (see images below, from left) the Dolce&Gabbana Classic Cream Lipstick in Sublime or Dolce&Gabbana The Shine Lipstick in Ruby. On cheeks, dust on the Dolce&Gabbana Luminous Cheek Color in Rose for a subtle, radiant glow.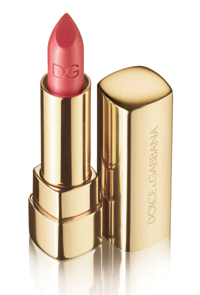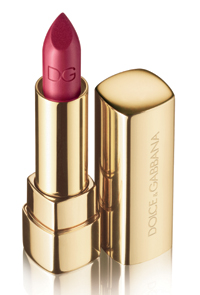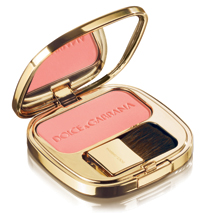 GET THE LOOK: Award Winner Julianna Margulies Wears NARS Makeup at the 2010 Golden Globes!
The Look: "Julianna has such beautiful skin and a gorgeous beaming smile, that I wanted to keep the colors subdued and let her natural skintone shine through," said Kristofer Buckle for NARS Cosmetics. "I didn't want to use too much color because it might have taken away from her. I wanted it to be all about Julianna so I focused on highlighting her skin by encouraging shine and glow."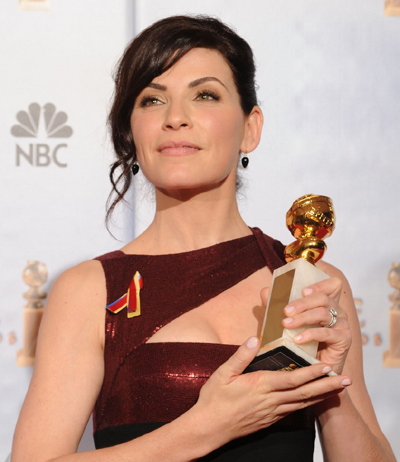 Below is Kristofer's makeup tutorial to recreate Julianna's look:
Complexion:
· Using fingers apply Orgasm Illuminator (NEW for Spring 2010) down the center of the nose, across cheekbones, and on the apples of the cheeks
· Apply Firming Foundation all over face, mixing in with the Orgasm Illuminator
· Re-apply Orgasm Illuminator over the entire complexion to encourage shine [Kristofer's tip: "I used the Flat Concealer Brush to apply the Orgasm Illuminator on top of the foundation creating high gleam."]
This week, Giorgio Armani Beauty unveils the secret to achieving the perfect complexion with the debut of the "Armani A-List Essentials".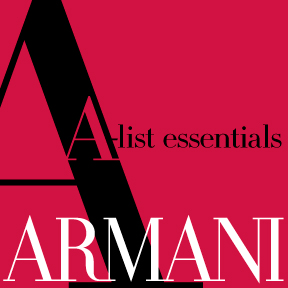 Giorgio Armani Beauty Celebrity Makeup Artist Tim Quinn has hand selected his favorite pieces from the collection that are essential to his highly coveted makeup kit. "There are a few products that I use on all of my celebrity clients – from Sophia Bush to January Jones – in order to achieve that flawless complexion. I always start with the Fluid Master Primer to create a smooth surface and follow with a foundation that is appropriate for both my client's skin tone and complexion. I finish by applying Fluid Sheer liquid highlighter along the outer edge of the eye and along the tops of the cheek bones to create that perfect luminous glow. The one tool that I use with all three products and absolutely cannot live without is our Blender Brush – it's my secret weapon!"