All Posts Tagged With: "Curl the eyelashes"
GET THE LOOK: Christina Aguilera wears NARS makeup at the 67th Golden Globe Awards. The Look & Inspiration: "I wanted to create a soft natural look on Christina to compliment her gown and new haircut," said Kristofer Buckle for NARS Cosmetics. "Her dress choice was a beautiful pastel peach with silver. I didn't want the look to fight with her gown. The final look is chic and seamless, with a earthy colored smokey eye and glowing skin."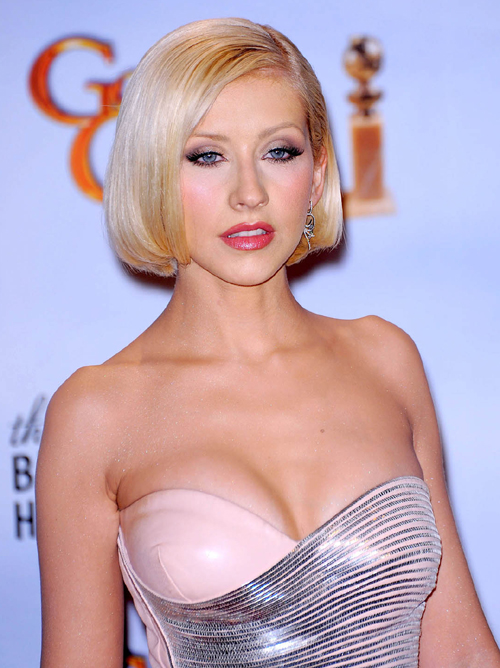 Below is Kristofer's step-by-step makeup tutorial on how to to recreate Christina's makeup look:
Complexion
· Use the Balancing Moisture Lotion and apply the Makeup Primer as a base
· Apply Firming Foundation and set with Pressed Powder
GET THE LOOK: Award Winner Julianna Margulies Wears NARS Makeup at the 2010 Golden Globes!
The Look: "Julianna has such beautiful skin and a gorgeous beaming smile, that I wanted to keep the colors subdued and let her natural skintone shine through," said Kristofer Buckle for NARS Cosmetics. "I didn't want to use too much color because it might have taken away from her. I wanted it to be all about Julianna so I focused on highlighting her skin by encouraging shine and glow."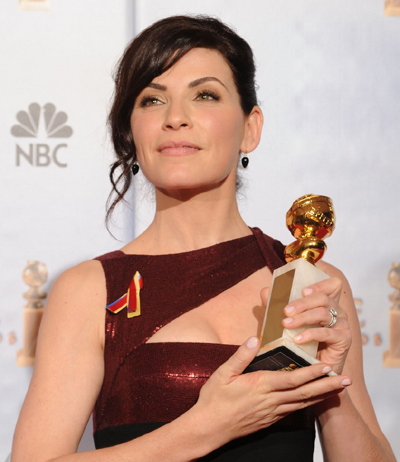 Below is Kristofer's makeup tutorial to recreate Julianna's look:
Complexion:
· Using fingers apply Orgasm Illuminator (NEW for Spring 2010) down the center of the nose, across cheekbones, and on the apples of the cheeks
· Apply Firming Foundation all over face, mixing in with the Orgasm Illuminator
· Re-apply Orgasm Illuminator over the entire complexion to encourage shine [Kristofer's tip: "I used the Flat Concealer Brush to apply the Orgasm Illuminator on top of the foundation creating high gleam."]