All Posts Tagged With: "Lipliner"
Molly Sims Wears NEW NARS Orgasm Illuminator: On January 27, Molly Sims attended the 'Unforgettable Evening' event to benefit EIF's Women's Cancer Research Fund. NARS International Lead Stylist Uzo used the Orgasm Illuminator to give Molly an amazing lit-from-within glow. "Molly best represents that Los Angeles 'girl next-door look'. The Orgasm Illuminator was the perfect product to keep her skin looking fresh and polished." says Uzo about Molly's makeup.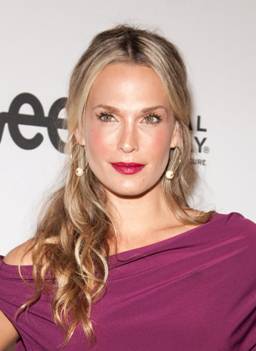 GET THE LOOK:
Aside from the new Orgasm Illuminator, Uzo used the below products to complete Molly Sims makeup look.
COMPLEXION:
NARS Barcelona Sheer Glow Foundation
NARS Orgasm Illuminator (on cheeks and forehead for added illumination)
Laguna Bronzer
Desire Blush
GET THE LOOK: Christina Aguilera wears NARS makeup at the 67th Golden Globe Awards. The Look & Inspiration: "I wanted to create a soft natural look on Christina to compliment her gown and new haircut," said Kristofer Buckle for NARS Cosmetics. "Her dress choice was a beautiful pastel peach with silver. I didn't want the look to fight with her gown. The final look is chic and seamless, with a earthy colored smokey eye and glowing skin."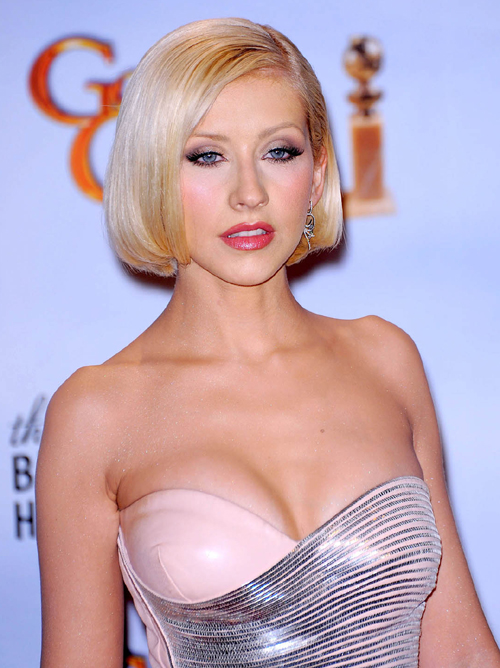 Below is Kristofer's step-by-step makeup tutorial on how to to recreate Christina's makeup look:
Complexion
· Use the Balancing Moisture Lotion and apply the Makeup Primer as a base
· Apply Firming Foundation and set with Pressed Powder
Introducing the Romantic Collection for Fall 2009 and the Golden Beams Collection for Holiday 2009: two new collections showcasing new colours, new attitude and new direction. Inspired by Dolce & Gabbana's gravitation toward surrealism, each palette embraces a bold insouciance and a sexy spontaneity that challenges the archetypal face of beauty with the revolutionary Dolce & Gabbana aesthetic.
Created for the Dolce & Gabbana woman who seeks a look that's at once disarmingly assertive and simultaneously seductive, The Make Up captures implicit femininity and explicit sensuality, specially designed for the woman who chooses a life of passion, full-on glamour and ultimate luxury. She aspires to perfection and achieves it; takes risks and succeeds.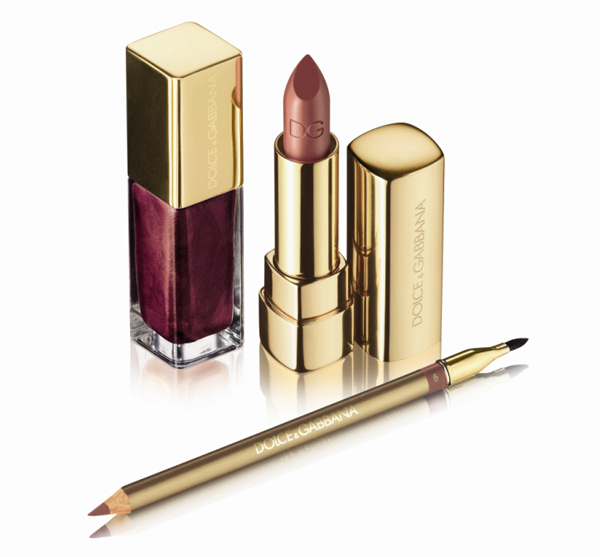 The Romantic Collection – Fall 2009
Inspired by Surrealism, the Dolce & Gabbana A/W 09 runway collection echoes both revolutionary sensibility and rebellious spirit. Just as the Surrealists eschewed the conventional to embrace the unpredictable and explore the unimaginable, Dolce & Gabbana break the rules both on the runway and with a new collection of Make Up for fall, tracing the fine line between dreams and reality to create an innovative glamour that teases and provokes.
"We worship the surrealists; they pushed the limits-and proved that anything is possible," says Stefano Gabbana, "With the Romantic Collection, the idea is to break away from the expected to transform beauty, creating a look that is about ultimate fantasy."
Emmy Rossum wears NARS during New York Spring/Summer 2010 Fashion Week.
Emmy Rossum was spotted at multiple events this past week during New York Fashion Week. At Bergdorf Goodman for Fashion's Night Out on September 10th she donned a bold lip and bright eyes. She loved the lip color so much that she took it from our artist to keep for herself.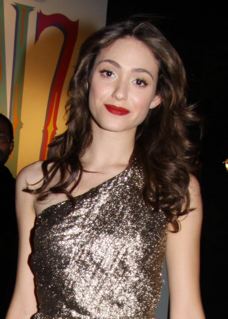 At Marchesa's SS 2010 presentation she opted for a more subtle approach pairing radiant skin with soft pink lips. "Emmy wanted a smokey-eye look suitable for daytime," said NARS Makeup Artist Lenna Scarrot about the celebrity's Marchesa look. "She wanted it to be more light gray- no black- like a seductive ballerina." Her flawless matte complexion was complemented by a soft, seductive eye and a naturally glossed pout perfect for a day to night transition. She kept everything that was used on her, and especially loved the new NARS Larger Than Life Lengthening Mascara, telling Lenna "there's no need for false lashes!"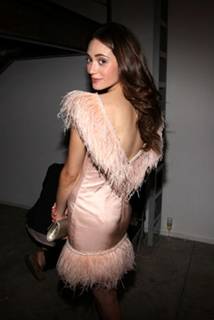 Thevi Cosmetics was founded by wife, mother and entrepreneur, Thevaki Thambirajah.

Thevi Cosmetics founder Thevaki Thambirajah.
With roots that reach deep into the Indian sub-continent, Thevi was born of Sri Lankan parents in New York State. As a young woman, beginning her career and enjoying a busy social life, Thevi could never find cosmetics in shades that suited her coloring. She felt a keen need for a prestige makeup brand with colors that were rich and vibrant without being harsh, and Thevi Cosmetics was born.
Thevi represents the New Ethnic Market: light-to-dark skinned woman of Asian, South Asian, Hispanic, Middle Eastern, and Mediterranean descent. And we think it's brilliant! Because finding the right shade of foundation is a key to a flawless face. There is still a room for expanding the makeup color scheme, and thanks for visionaries like Thevaki Thambirajah for making it happen.
Talking Makeup tried few of Thevi products and we are impressed. The quality of ingredients is definitely there.
We particularly liked the following Thevi products:
Mineral Pressed Powder SPF 8, $30.
Liquid Powder Mineral Foundation SPF 15, $32.
Lush Mascara, $18.
Automatic Longlasting Lipliner (my favorite is in Heather, and I added it to my makeup bag), $16.50.