All Posts Tagged With: "Domenico Dolce"
Sneak Peek to exclusive backstage photos from the new movie "Quando, quando, quando…" directed by Domenico Dolce & Stefano Gabbana and starring the glamorous Monica Bellucci in a troubled story of love, emotions and false illusions. Arriving on September 7th, 2010.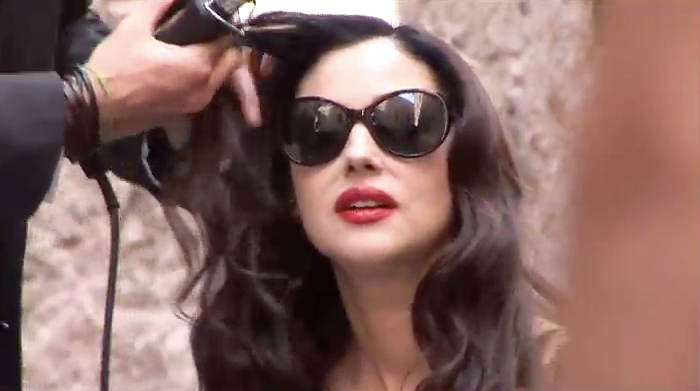 Introducing the Dolce&Gabbana pre-fall Sicilian Lace Collection. The collection marks the first limited-edition product for the line, The Sicilian Lace Bronzer!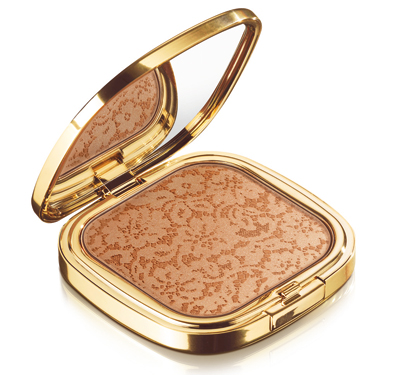 The Sicilian Lace Collection
"The Sicilian Lace collection is almost miraculous-the shades capture the spirit of summer so perfectly that creating a look is effortless," says Dolce & Gabbana's resident expert collaborator Pat McGrath, "It's a look that's so fresh, barely there yet so sexy-and most impressive, the palette is truly timeless, which is what makes a make up collection genuinely classic."
Introducing Dolce&Gabbana The Brush Collection a collaboration with Pat McGrath.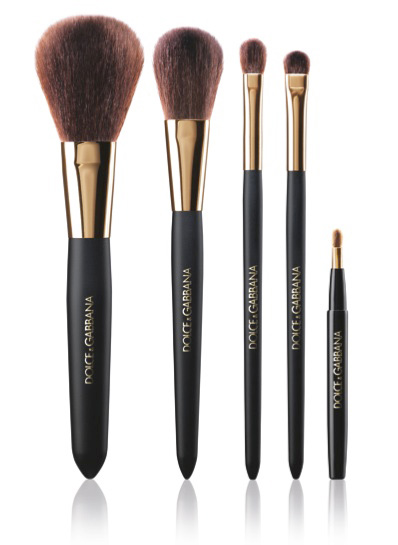 Pat McGrath on The Brush Collection:
In an invaluable collaboration with Dolce & Gabbana, superstar make up artist, Pat McGrath lends her immeasurable backstage experience and unrivalled expertise to the design and development of The Brush Collection. "As a professional I know that the quality of make-up tools are just as important as the quality of the make-up, if not more so, "says McGrath. "Our goal was to create tools for a beauty ritual that's effective, effortless and luxurious – and for each brush to exist as beautiful object in itself. It was very rewarding to help develop these remarkable brushes; they're the perfect tools for delivering a polished perfected look that every woman can easily achieve".
Backstage Makeup at Dolce&Gabbana Winter 2011 during Milan Fashion Week.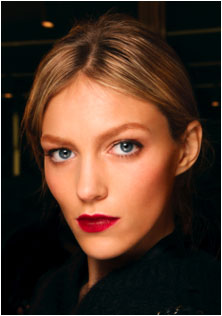 At the Dolce&Gabbana Winter 2011 Ready-to-Wear show in Milan, The Designers' showcased their Sicilian roots and fascination with "sartorialità" or tailoring, highlighting the jacket with keen focus on both perfection and sensuality. Dolce& Gabbana The Make Up added an aura of softness and seduction to each impeccable look, with washes of fresh, feminine color. On the runway, each model donned red lips and understated eyes created using Dolce&Gabbana The Make Up.
"This season, we took inspiration from our Sicilian heritage, and the art of traditional tailoring—sartorialità, " said Domenico Dolce. "The beauty look was all about modern feminine perfection, with impeccably pure, detailed touches, like the stained lip," added Stefano Gabbana.
Dolce&Gabbana Woman Fashion Show Winter 2011 Part 1: For this Winter 2011 Dolce & Gabbana women's collection, Domenico Dolce and Stefano Gabbana looked back to the inspirations of their beginnings and showed us what putting on a show really means.
Marta says: Quite revolutionary to show the behind the scenes of a fashion show. Dolce&Gabbana is ahead of their time!
For more Dolce&Gabbana videos visit their YouTube Channel.
Dolce&Gabbana Spring 2010 Collection Makeup.
Just as the S/S 2010 runway collection embraces the voluptuous floral prints of Domenico Dolce's and Stefano Gabbana's beloved Sicilian heritage, the Intimate Sensuality Collection embodies Sicily's traditional wild roses coupled with all of nature's nuances and eloquence. The balance shifts as Hollywood's flamboyant glamour makes room for the slyly seductive powers of the Mediterranean.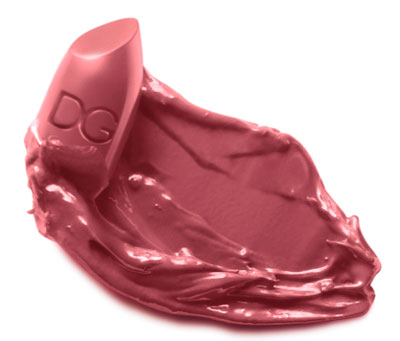 the lipstick: Classic Cream Lipstick in Petal 145 (new) $30USD
"We wanted an even more intense exploration of another side of femininity," says Domenico Dolce, "A new flavor that's more Sicilan, Mediterranean… romantic. There are so many facets of women just as there is such a variety of wild roses, each one so unique." "The rose is a symbol of everything we love about woman," adds Stefano Gabbana, "and what we love most about our favorite woman, Scarlett Johansson, who is more than just a muse; she is the Dolce & Gabbana woman, someone who has so many layers."
Introducing Dolce&Gabbana The Roses Lipstick Collection.
"To me, lips are a woman's most evocative feature; they are the focus of her femininity, the key to her innermost being. The shades she wears must capture her many moods," says Domenico Dolce, "since the rose has always been an icon to us, representing deep womanly sensuality in full bloom, it seemed natural that it served equally as inspiration in our quest for the perfect collection of lipsticks."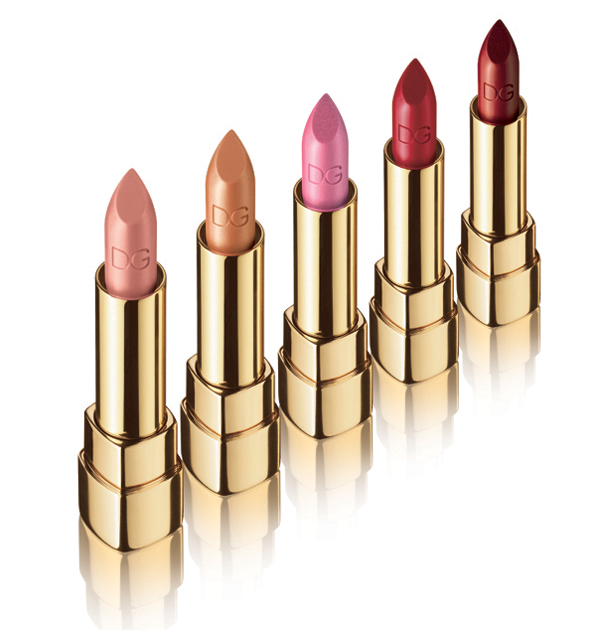 "We also wanted to emphasize the act of applying lipstick, which should be the most luxurious and most intimate of beauty rituals, so finding the perfect rose scent was crucial," says Stefano Gabbana, "as the design of the lipstick as an object of absolute beauty too, is essential."
Domenico Dolce and Stefano Gabbana proudly celebrate the first year anniversary of Dolce & Gabbana The Make Up with The Roses Lipstick Collection. Dolce & Gabbana The Make Up is a visionary translation of two decades of straight-from-the-runway colour reinterpreted into a colour cosmetic collection that transcends time, tradition, and trends. The Make Up continues to evolve with The Roses Lipstick Collection and captures implicit femininity and explicit sensuality, inspiring desire and reinventing modern beauty.
Just in case you didn't get enough of the New Moon Permiere last week, here are some highlights via swide.com 
Robert Pattinson at NY's New Moon screening wearing D&G (image below):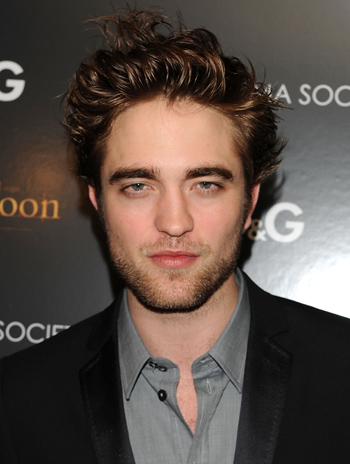 "We saw Twilight and we loved the kind of visceral, profound love that links the protagonists, their passions and their values. This is why we wanted to celebrate the release of New Moon with D&G by organizing a special screening and an after-party at The Box in New York. Robert Pattison, Kristen Stewart and Taylor Lautner, apart from being beautiful, embody an ideal that goes beyond the story that they interpret. They let us understand that there is a need of emotions and of passions. They are for real the mirror of that generation that inspires our creations, that generation to which we are trying to talk with our work".-Domenico Dolce and Stefano Gabbana
Introducing the Romantic Collection for Fall 2009 and the Golden Beams Collection for Holiday 2009: two new collections showcasing new colours, new attitude and new direction. Inspired by Dolce & Gabbana's gravitation toward surrealism, each palette embraces a bold insouciance and a sexy spontaneity that challenges the archetypal face of beauty with the revolutionary Dolce & Gabbana aesthetic.
Created for the Dolce & Gabbana woman who seeks a look that's at once disarmingly assertive and simultaneously seductive, The Make Up captures implicit femininity and explicit sensuality, specially designed for the woman who chooses a life of passion, full-on glamour and ultimate luxury. She aspires to perfection and achieves it; takes risks and succeeds.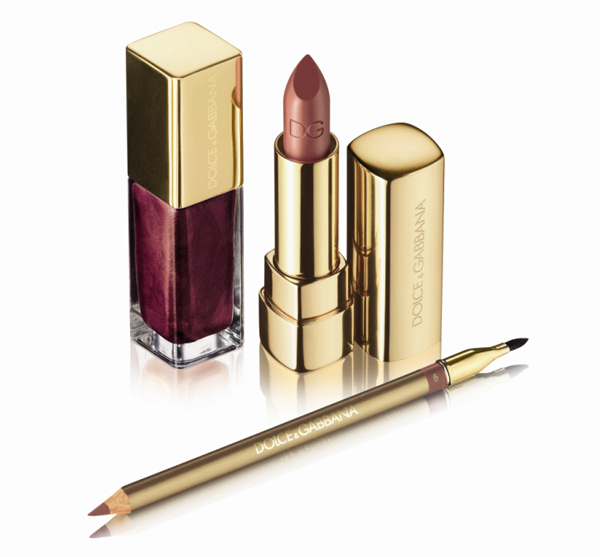 The Romantic Collection – Fall 2009
Inspired by Surrealism, the Dolce & Gabbana A/W 09 runway collection echoes both revolutionary sensibility and rebellious spirit. Just as the Surrealists eschewed the conventional to embrace the unpredictable and explore the unimaginable, Dolce & Gabbana break the rules both on the runway and with a new collection of Make Up for fall, tracing the fine line between dreams and reality to create an innovative glamour that teases and provokes.
"We worship the surrealists; they pushed the limits-and proved that anything is possible," says Stefano Gabbana, "With the Romantic Collection, the idea is to break away from the expected to transform beauty, creating a look that is about ultimate fantasy."
Dolce&Gabbana The Make Up Shine Lipstick ($30): Shine Lipstick imparts a look of ethereal sensuality, with a nod to ultra-feminine glamour. The range of twelve semi-sheer colour high shine lipsticks adds lustre and volume to the lips.
Domenico Dolce and Stefano Gabbanaon Shine Lipstick : "From silk and satin to patent high shine lips can look mesmerisingly lustrous with this lipstick".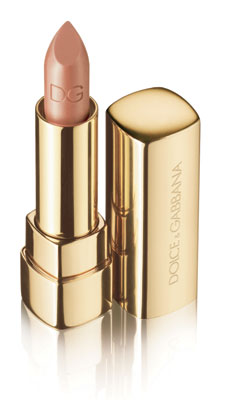 The formula: The perfect balance between lipstick and lipgloss, this ultra light formula combines colour and light.
How to apply Dolce&Gabbana The Make Up Shine Lipstick: Leading make-up artist Pat McGrath's tips for perfect application: Formulas are an extremely wearable way to experiment with a brighter or a darker shade without committing to the undeniable impact of a matte high coverage formula. This lipstick has a translucent moist finish that feels comfortable and allows for less precision in application.