All Posts Tagged With: "Dolce&Gabbana Makeup"
TM & Marta Walsh have the details on the beauty look seen at the Dolce&Gabbana SS15 RTW Women's show. The Designers took inspiration for the collection from the Spanish influences in Sicily between 1516 and 1713, and the complementing look by Pat McGrath featured cherry stained lips and a classic Dolce&Gabbana eye.  NEW Dolce&Gabbana makeup PRODUCTS INCLUDE: Sheer Radiance Make Up Base (October 2014), Dolce Matte Lipstick (Spring 2015), Intense Nail Lacquers (Spring 2015) and Aurealux Mask (October 2014).
FOR THE FACE:
(New York City, Richard Rodgers Theatre – 17th January, 2013) Spectacular as ever, Scarlett Johansson shone at the New York premiere of her new Broadway show, 'Cat on a Hot Tin Roof.' Wearing a unique Dolce&Gabbana black linen bouclé tailleur with crochet details and black trouser pant, Scarlett complemented it with a look created using Dolce&Gabbana Make Up.
 HOW TO GET Scarlett Johansson's Makeup Look
Introducing the Dolce&Gabbana pre-fall Sicilian Lace Collection. The collection marks the first limited-edition product for the line, The Sicilian Lace Bronzer!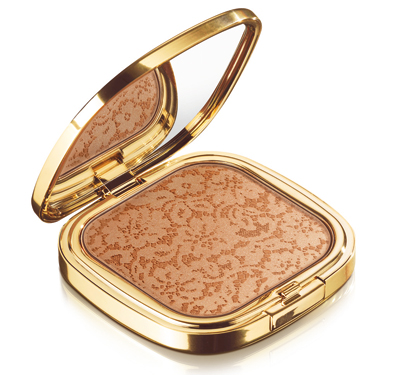 The Sicilian Lace Collection
"The Sicilian Lace collection is almost miraculous-the shades capture the spirit of summer so perfectly that creating a look is effortless," says Dolce & Gabbana's resident expert collaborator Pat McGrath, "It's a look that's so fresh, barely there yet so sexy-and most impressive, the palette is truly timeless, which is what makes a make up collection genuinely classic."
On Sunday night, Hollywood's A-listers showcased several of spring beauty trends on red carpet at the 67th annual Golden Globe Awards.
Beauty Trend: Berry-stained Lips
GET THE LOOK: Winners Drew Barrymore and Chloe Sevigny, as well as actress Maggie Gyllenhaal donned a refreshing combo of berry-stained lips and rosy cheeks, perfect for spring.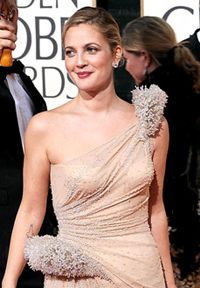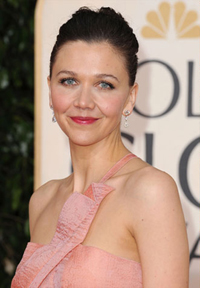 To try out this look, try (see images below, from left) the Dolce&Gabbana Classic Cream Lipstick in Sublime or Dolce&Gabbana The Shine Lipstick in Ruby. On cheeks, dust on the Dolce&Gabbana Luminous Cheek Color in Rose for a subtle, radiant glow.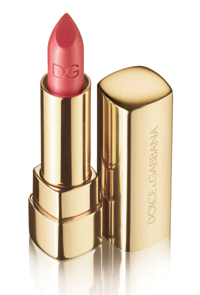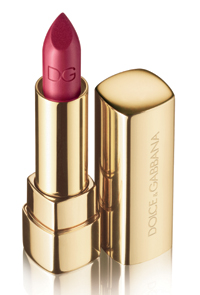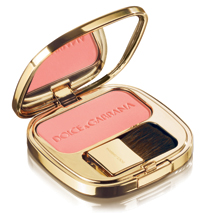 Wonder which makeup to wear at your holiday or New Year's Eve parties? Nothing is more glamorous than Dolce&Gabbana makeup. Here are the highlights:
For lips try The Lipgloss in Gold, $29 or The Classic Cream Lipstick in Fire, $30