Introducing the Dolce&Gabbana pre-fall Sicilian Lace Collection. The collection marks the first limited-edition product for the line, The Sicilian Lace Bronzer!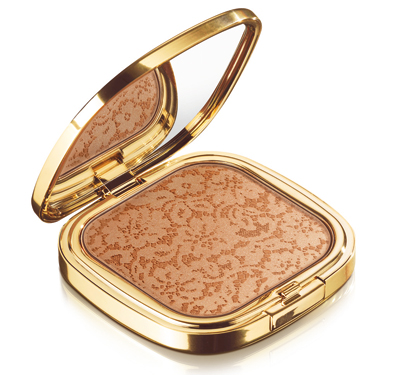 The Sicilian Lace Collection
"The Sicilian Lace collection is almost miraculous-the shades capture the spirit of summer so perfectly that creating a look is effortless," says Dolce & Gabbana's resident expert collaborator Pat McGrath, "It's a look that's so fresh, barely there yet so sexy-and most impressive, the palette is truly timeless, which is what makes a make up collection genuinely classic."
Dolce & Gabbana present their signature collection of versatile colour cosmetics- magically and meticulously conceived by Domenico Dolce and Stefano Gabbana. Each season's colour direct from the runway inspires each collection anew, to be re-interpreted afresh. The design duo salute their treasured past with a timeless present… and anticipate the future. Introducing the Sicilian Lace Collection… lingering romance, deep intimacy and sun-splashed sensuality in nuanced naturals that exude a warm glow.
The Sicilian Lace Collection exalts one of The Designers' best loved materials, lace. It is the classic symbol of pure femininity, encompassing the transparency of desire and the sleek aura of modernity. Introducing an inaugural limited-edition piece: the Sicilian Lace Bronzer. Imprinted with a delicate floral lace pattern, exuding both femininity and luxury. Created for the Dolce & Gabbana woman who seeks a life of passion, spontaneity and style, the bronzer imparts a touch of golden sensuality to the skin.
The collection's palette is both powerful and delicate, spanning the duality of sophisticated glamour of modern femininity, and the raw sensuality of Sicily's seascapes and beaches. A study of subtle contrast and soft weightless tones: nuanced neutrals and suggestive nudes come together to revel in a celebration of a woman's innate softness and natural sex appeal.
The packaging: Supreme luxury and ingenious artistry coalesce to create sleek forms carved of gleaming gold resulting in true objects of art.
The range: Eclectic yet refined. Contrast creates clarity: an exploration of tone and tactility, nuance and drama, strength and fragility.
The formulas: Inventive technology and superior quality meet signature luxury to produce pure pigments and pearl levels.
The palette: A composite of distinctive Dolce & Gabbana style and mystique translated into pure colour, inspired as always, by Hollywood's audacious glamour and the Mediterranean's fantastical intrigue. The Make Up inspires desire and transforms modern beauty… it is sublime.
The Sicilian Lace Collection THE COLLECTION
For the Lips
the lipstick
Classic Cream Lipstick in Caramel 105 NEW, $30
Shine Lipstick in Perfection 50, $30
the lipgloss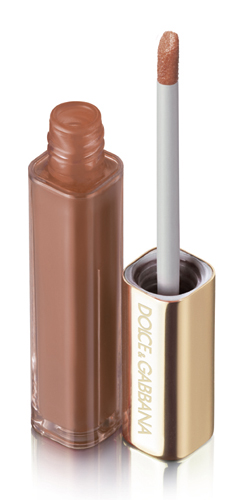 Ultra – Shine Lipgloss in Caramel 135 NEW, $30
For the Eyes
the eyeshadow
Smooth Eye Colour Quad in Nude 110, $59
Recommended Price
For the Face
Limited Edition Bronzer The Sicilian Lace NEW, $49
For the Nails
the nail lacquer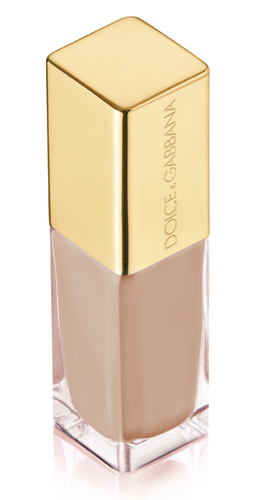 Intense Nail Lacquer in Perfection 220 NEW, $20
Recommended Price
DOLCE&GABBANA The Sicilian Lace Collection is on counter from mid-August 2010 at select Saks Fifth Avenue locations.