All Posts Tagged With: "Nail Lacquer"
This May, kick off your summer adventure with OPI's new California Dreaming collection. Inspired by the brands home state, this collection allows consumers to experience the colors of California from its majestic sunsets to its diverse landscapes. These twelve unique shades conjure the state's most picturesque locales and include rich merlot and punchy pinks, orange and coral hues, and warm shades of rose, pink, peach and nude.
The collection is available in both classic Nail Lacquer and Long-Wear Infinite Shine formulas.
Nail Lacquers retail for $10.00 ($13.50 CAN) each and Infinite Shine retails for $12.50 ($16.95 CAN) at Professional Salons, as well as Beauty Brands, beautybrands.com, Chatters, Dillard's, Regis, Sally Beauty, ULTA and ulta.com and Macy's.
The Pamella Roland Spring/Summer 2015 nail lacquer, appropriately named, "Cherry Blossom!" Inspired by the pamella roland  SS15 collection, the lacquer was created with famed celebrity nail guru Pattie Yankee.
Available now for $12.00 at pamellaroland.com
Nail Trends: The Matte Nail Polish. What I love about a matte nail polish is that it's easier to apply even with dark shades. The look is cool and relaxed compare to a super glossy nail polish. My favorite picks are from MAC Cosmetics: MAC Nail Lacquer in WHAM BAM, GLAM (matte) a beautiful brown-gray shade. MAC BLACK ENOUGH? A perfect black shade but matte.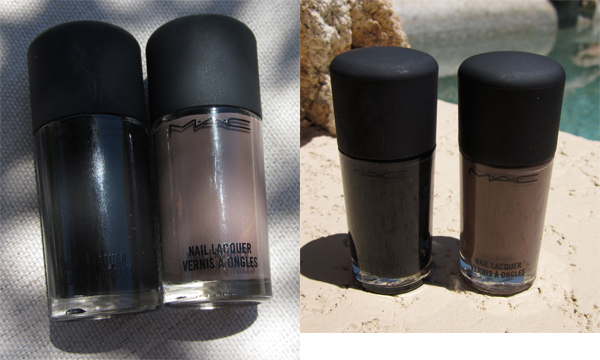 L to R:  MAC BLACK ENOUGH?, MAC WHAM BAM, GLAM
ZOYA Sparkle Summer Collection: Today is ZOYA Nail Lacquer in MIMI day, $7. The shade is purple with blue undertones and lots of gold sparkle. You know how much I love sparkle. ZOYA MIMI nail polish is part of the ZOYA Sparkle collection Summer 2010. It's hot right now:)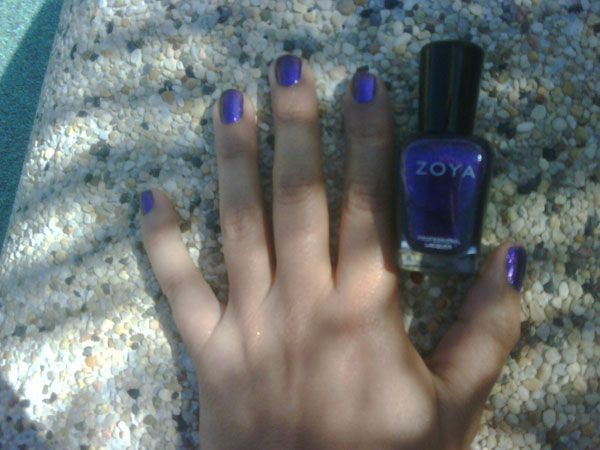 I'm loving the latest ORLY Nail Lacquers Collection which complements Spring 2010 color Trends.
The hottest colors for the upcoming Spring/Summer season according to the Spring 2010 Fashion Preview: Pantone Color Report are:
Turquoise: Spring and summer naturally evoke feelings of calm ocean waters and tranquil beach vacations in cool, vibrant and tropical colors.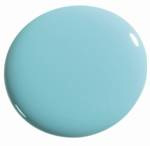 ORLY Nail Lacuer in Gumdrop
Watch Marta's vlog as she takes you through her must-have beauty products to look out for in Spring 2010!
Beauty and makeup products mentioned in Marta's vlog:
Dior Capture Totale ONE Essential Skin Boosting Super Serum
Dior Diorshow Extase mascara
Clinique youth surge night age decelerating night moisturizer for dry and combination skin types
Olay Body Quench Body Lotion Fragrance Free
MAC Nail Lacquer in Light Affair from MAC Love Lace collection
MAC Care Blends Essential Oils Grapefruit + Chamomile from MAC Warm & Cozy collection
MAC Lipgelle in Shift to Pink from MAC in Lillyland collection
Lancome Chris & Tell Lipstick
Essie Spring 2010 : The Art of Spring Color Collection.
Inspiration: Spring ushers in a warm, high-spirited bouquet of pretty shades and sultry silhouettes. At the Spring 2010 shows, designers expressed a super-sexy return to elegance with a pop art palette of colors. Body-clinging pieces with flurries of tulle, silk and organza flowed alongside crepe skirts, linen kimonos and shantung gowns in never-ending shades of lilac, rose and cerise.


From Left: Pop Art Pink: Sheer chiffon pink. Lilacism: Satiny smooth lilac. Neo Whimsical: Light as a feather rose-plum. Van D'go: Deliciously ripe melon. Tart Deco: Dreamy creamy coral. Red Nouveau: Fiery hot red pepper.
4pc Mini Set includes: Pop Art Pink, Lilacism, Tart Deco, Red Nouveau
Nail Trends: the black nail polish has been popular for quite some time now and in my opinion will remain a classic. This spring however expect lighter colors like white or a pale grey taupe like MAC Light Affair ($12) from its latest MAC Love Lace collection to be the it nail polish shade. I absolutely love this color: it's not too white, not too grey, and not too sheer. A nice break from black, be sure to attract compliments. Marta declares: MAC Light Affair nail polish is the new black!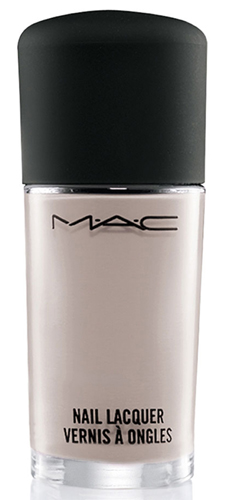 MAC Love Lace Nail Polish in Light Affair: Revolutionary new high-gloss formula. Provides a no-streak/no-chip finish. Contains conditioners and UV protection. Rich color in a high-lacquer full-cream finish.
CHANEL introduces Spring 2010 Makeup Collection: 'Coco' Chanel left an indelible imprint on countless women with beautiful, practical and lasting designs that enhanced a woman's natural allure. Today, Peter Philips, Global Creative Director of CHANEL Makeup, honors her legacy with LES IMPRESSIONS DE CHANEL — a collection of clean, classic neutrals that are infinitely wearable and effortlessly chic. He used this collection to create a pure, fresh beauty look for the Spring-Summer 2010 Ready-to-Wear runway show. Quintessential shades, ranging from pink and beige to warm brown and khaki, enhance the complexion and illuminate the face, highlighting a woman's natural beauty. On counter: January 2010.
EXCLUSIVE CREATION:
EMPREINTE DE CHANEL
RADIANT GLOW HIGHLIGHTING POWDER
Limited Edition
This highlighting powder combines subtly shimmering shades of rosewood, beige and brown for a uniquely flattering effect. Skin takes on a natural warmth and luminosity, as if bathed in the softest candlelight. Ideal for brightening the face or emphasizing the cheek or browbone with a unique beveled brush. Pure CHANEL: the world-renowned CC signature imprint. $65.00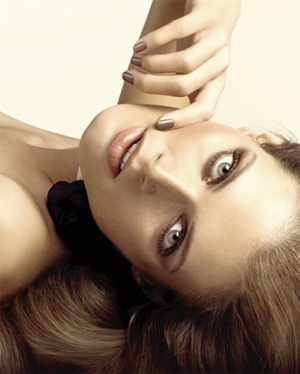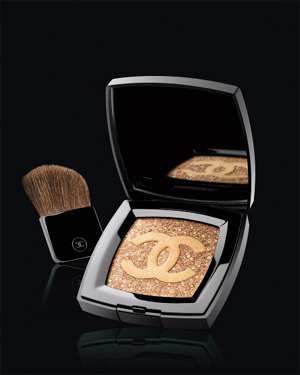 When MAC meets the lore and legend that is Lilly Pulitzer, you get a fabulous and funky fun new chapter: a bit of Mar-a-Lago, some well-to-do winky-wink, and a dash of retro-modern pop culture mayhem in prints and colours that make it hip to be in permanent happy land! A collaboration that feels like the best tongue-in-chic resort retort, with all the wonderful prints and Key West colour combinations Lilly has done so beautifully since, well, forever! Fly down to South Florida, with MAC in Lillyland!
Available January 7, 2010 through February 2010 at all MAC locations.

Brush 168 LARGE ANGLED CONTOUR
For expert application of cheek contour. This brush is a large angled contour. the fibres form a buff ed edge and are soft and firmly bundled. Suggested Retail Price $32.00 U.S./$38.50 CDN
239 EYE SHADER
Soft and dense to shade or blend eye shadow or emollient-based products. This brush has a tapered, rounded edge with smooth, firm, fine fibres. It can be used to build intense colour on the eyelid. Suggested Retail Price $24.50 U.S./$29.50 CDN