All Posts Tagged With: "Coco Chanel"
In 2017, CHANEL celebrates Gabrielle, the first name of its founder, better known as Coco Chanel. Known for breaking the rules of her time, Gabrielle Chanel transformed her rebellion into an art. This moment of celebration was initiated by Karl Lagerfeld who dedicated a bag to the House's founder, CHANEL's GABRIELLE, which he created for the Spring / Summer 2017 collection.
Today I got to smell the NEW CHANEL Coco Noir Eau De Parfum for the first time. If you're wondering how this one is different than Coco Mademoiselle the Noir is a lot woodier and more Incense. And it smells nothing like the original Coco CHANEL which I find very much centered around Jasmine and Mandarin Orange. If you are confident enough you can wear Coco Noir during the day but it can also be great for the night time, holiday, or special events like a wedding. I love the black, sleek, dramatic and timeless classic bottle.
CHANEL Coco Noir Eau De Parfum fragrance notes
What comes to mind when wearing Coco Noir: gorgeous, sexy, glamorous, classic, powerful, unforgettable.
Introducing LES FIDÈLES DE CHANEL.
Coco Chanel was a famously unique woman with her own visionary lifestyle and aesthetic. The iconic house of Chanel has always celebrated women of her likeness, with strong personal styles and engaging histories. In 2009, Chanel selected five women to be ambassadresses of the Brand. Known as "les fidèles de chanel", they are (see image below, from left): Jen Brill, Caroline Sieber, Vanessa Traina, Leigh Lezark, and Poppy Delevingne.

LES FIDÈLES DE CHANEL, from left: Jen Brill, Caroline Sieber, Vanessa Traina, Leigh Lezark, and Poppy Delevingne.
Jen Brill, photo agent: 
Personal Style: High heels, red lips and red nails
Fashion Inspiration: Exene Cervenka from the band X
Beauty Icons: Lula (Laura Dern) and Perdita (Isabella Rossellini) from David Lynch's Wild at Heart
Beauty Routine: Facials from Christine Chin, CHANEL Rouge Coco Lip Colour in Gabrielle and CHANEL Dragon nail colour
Her Cause: RxArt, which raises money to incorporate fine art in children's hospitals
CHANEL introduces Spring 2010 Makeup Collection: 'Coco' Chanel left an indelible imprint on countless women with beautiful, practical and lasting designs that enhanced a woman's natural allure. Today, Peter Philips, Global Creative Director of CHANEL Makeup, honors her legacy with LES IMPRESSIONS DE CHANEL — a collection of clean, classic neutrals that are infinitely wearable and effortlessly chic. He used this collection to create a pure, fresh beauty look for the Spring-Summer 2010 Ready-to-Wear runway show. Quintessential shades, ranging from pink and beige to warm brown and khaki, enhance the complexion and illuminate the face, highlighting a woman's natural beauty. On counter: January 2010.
EXCLUSIVE CREATION:
EMPREINTE DE CHANEL
RADIANT GLOW HIGHLIGHTING POWDER
Limited Edition
This highlighting powder combines subtly shimmering shades of rosewood, beige and brown for a uniquely flattering effect. Skin takes on a natural warmth and luminosity, as if bathed in the softest candlelight. Ideal for brightening the face or emphasizing the cheek or browbone with a unique beveled brush. Pure CHANEL: the world-renowned CC signature imprint. $65.00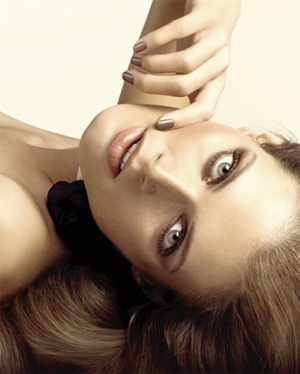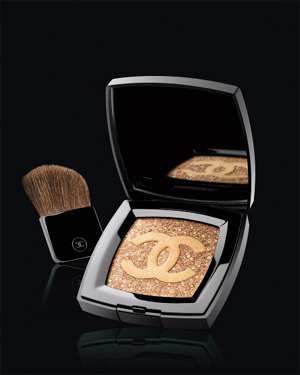 The CHANEL Metiers d'Art Collection 2009-2010 Paris-Shanghai
For some years, CHANEL has been ensuring the destinies and preservation of the skills of the Maisons d'Art: metal worker Desrues, feather maker Lemarié, embroiderer Lesage, shoemaker Massaro, milliner Michel, goldsmith Goossens and flower maker Guillet. Since 2002, Karl Lagerfeld has dedicated an annual collection to them, presented in exclusivity in a city that is part of, or is destined to leave its mark on, the history of the brand. In Shanghai on December 3rd, he unveiled his 8th edition of this collection, called "Paris Shanghai". Shanghai is a city in constant evolution, a cosmopolitan theater to an extraordinary cultural boom, and where CHANEL has recently inaugurated its third point of sale in continental China over an impressive 480m2.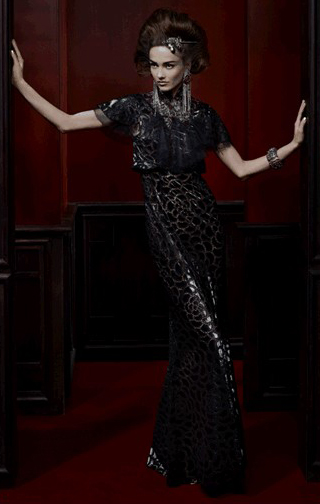 As a prelude to the show, the film "PARIS SHANGHAI, A FANTASY", written and directed by Karl Lagerfeld, tells the story of Coco Chanel's imagined voyage to China.
I can't wait to watch the film Coco Before CHANEL. The film opens in NY and LA this Friday, 9/25 and will expand to several cities in weeks to come. Click HERE for the full list!
Contest: In celebration of the Coco Before CHANEL film premiere, Talking Makeup would love to give 2 lucky winners a chance to WIN full sized poster!!
How To Enter: All you have to do is view the beautiful stills from the movie (below images) and comment on which still number is your favorite. The contest will also run on Twitter, so make sure to follow us: www.twitter.com/TalkingMakeup
Thank you guys & good luck!
1.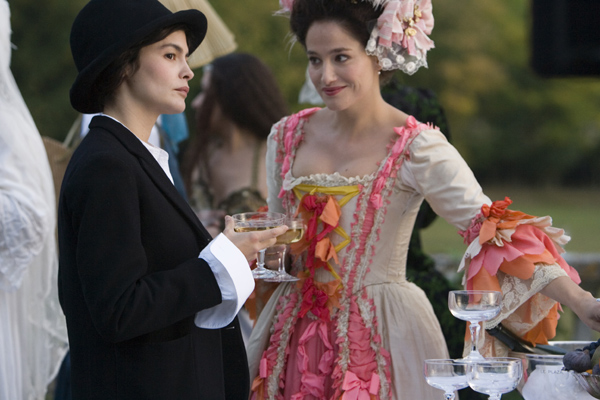 2.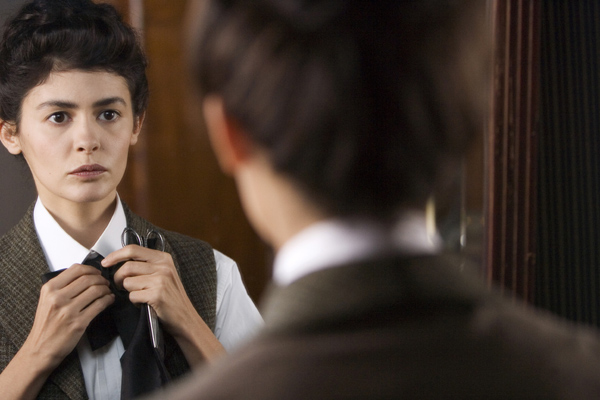 3.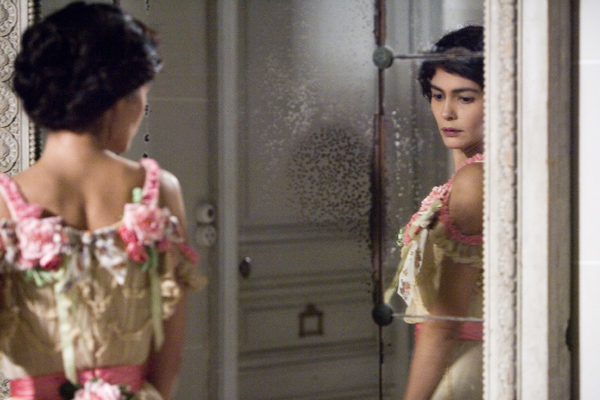 Here is what's hot this simmer from CHANEL! Looks like white is in!
"With white one can never put foot wrong."-Coco Chanel
"The makeup look I created for the Haute Couture show was very carefully applied, not nude but pure-chic, soft and harmonious."-Peter Philips, Global Director of Chanel Makeup.
Click image below to enlarge.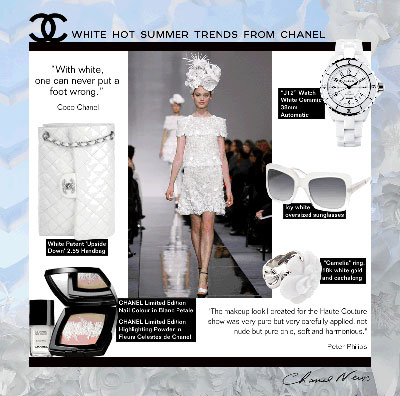 The CHANEL list:
White patent Upside Down 2.55 Handbag
CHANEL Limited-Edition Nail Colour in Blanc Petale
CHANEL Limited Edition Highlighting Powder in Fleurs Celestes de Chanel
J12 Watch White Ceramic 38mm Automatic
Icy white oversized sunglasses
Camelia ring, 18k white gold and cachalong
CHANEL unveils two new retail environments at Saks Fifth Avenue's New York Flagship store. The newly renovated Fragrance and Beauté counter will offer consumers an exclusive environment to experience the world of CHANEL in an innovative way. CHANEL Ready to Wear will be available in the newly designed third floor boutique along with an expanded Accessories area on the first floor.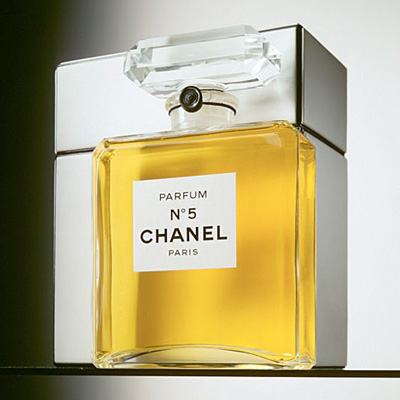 Inspired by the codes of the House of CHANEL, the contemporary 850 sq. foot counter draws clients into the world of CHANEL with dedicated areas for fragrance, makeup and skincare. The fragrance area invites customers into the world of CHANEL fragrance heritage with the debut of the patented Olfactive Bar designed by CHANEL deputy perfumer Christopher Sheldrake. Utilizing a new patented ceramic blotter system, the table houses the 43 fragrance concentrates encompassing the entire range of CHANEL perfumery. An on-site fragrance expert will offer clients an interactive olfactive journey through the house's extensive fragrance offerings. An illuminated manuscript, the pages of which turn via a motion detecting sensor, will showcase the history of CHANEL fragrance, from historical images of Coco Chanel to the house's renowned master perfumers.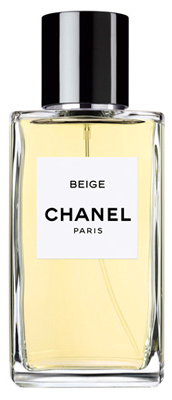 The location will also debut the Les Exclusifs de CHANEL fragrance collection, including a global exclusive for BEIGE, the latest addition to collection of exclusive fragrances. BEIGE, a sensual outburst of hawthorn, freesia and frangipani, along with shimmering hints of honey, was interpreted by CHANEL Master Perfumer Jacques Polge. Additionally, the rare 225 ml, 450 ml and 900 ml bottles of the iconic Nº5 parfums will also be available, previously only obtainable by special order
"We are proud to partner with Saks Fifth Avenue to showcase our rich fragrance heritage, modernity in makeup and expertise in skincare," says Christine Dagousset, executive vice president, CHANEL Fragrance & Beauté. "The luxurious space offers customers an exclusive, intimate and interactive environment to experience the world of CHANEL Fragrance & Beauté."
Lifetime will be airing a two-part miniseries this Saturday night, September 13th at 8PM Eastern Time… Of what, you ask? Of the one woman who has been the most influential fashion icon of the 20th Century!
"Coco Chanel," is the rags-to-riches story of Gabrielle Bonheur "Coco" Chanel and her journey through her early days as a young dressmaker's assistant to her success as a pioneering icon.
"Coco Chanel" is the story of a glamorous woman who was hard to love and harder to ignore. This epic true story stars Shirley MacLaine, Malcolm McDowell and Barbora Bobulova.
To watch the trailer, meet the characters, or look at star photos, please head over to:
http://www.mylifetime.com/on-tv/movies/coco-chanel