All Posts Tagged With: "bag"
In 2017, CHANEL celebrates Gabrielle, the first name of its founder, better known as Coco Chanel. Known for breaking the rules of her time, Gabrielle Chanel transformed her rebellion into an art. This moment of celebration was initiated by Karl Lagerfeld who dedicated a bag to the House's founder, CHANEL's GABRIELLE, which he created for the Spring / Summer 2017 collection.
I'm excited about IMAN's newest addition to her Global Chic Collection! Not sure you if you've noticed yet, but I'm a huge IMAN fan. Truly one of the most beautiful women ever!
Here are some of IMAN'S newest hot products:
Live in the lap of luxury with her Bold Crystal and Swirl Link Bracelet Watch. The best part is not only will you arrive at your destination on time and in style but you won't break the bank at only $94.95. (Available in rose, silver, and gold)
Marta's pick: I'm between the silver and the rose. And you?:)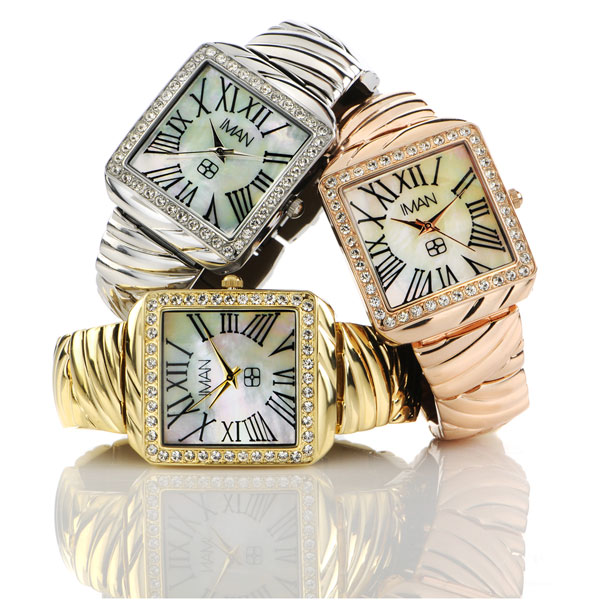 Can't see the time because the sun is glaring in your eyes? Not a problem because this woman came up with it all! Try Iman's new Aviators! So stunning, stylish, and sure to make heads turn where ever you go. Once again there designer quality with out the designer price tag coming in at $44.95! (Available in silver and gold)