All Posts Tagged With: "film"
In 2017, CHANEL celebrates Gabrielle, the first name of its founder, better known as Coco Chanel. Known for breaking the rules of her time, Gabrielle Chanel transformed her rebellion into an art. This moment of celebration was initiated by Karl Lagerfeld who dedicated a bag to the House's founder, CHANEL's GABRIELLE, which he created for the Spring / Summer 2017 collection.
After watching Midnight In Paris by Wood Allen I'm all about the 1920s golden days and of course style. Why I absolutely LOVE Madonna's dress at the premiere of the film W.E. last night, 1/23/2012, in New York City. I want it:)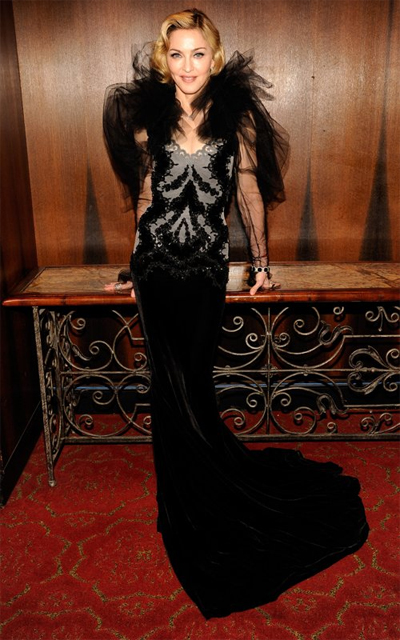 Madonna film & fashion
Carey Mulligan stepped out in style on Monday night, October 24th, 2011, for the Hollywood Film Awards. Jenny Cho, Suave Professionals Celebrity Stylist created her polished & graceful look to compliment her LBD. Follow Cho's simple steps to recreate this feminine look.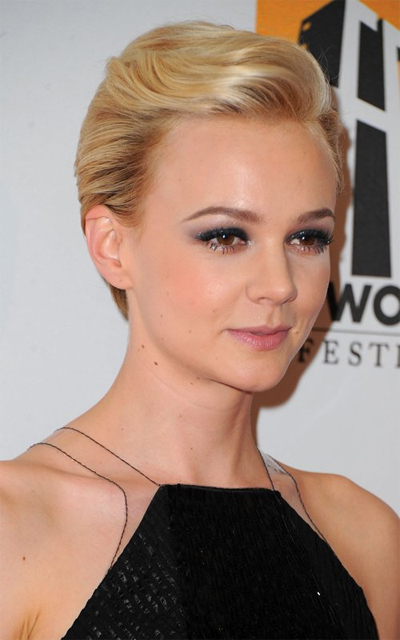 Jenny Cho, Suave Professionals Celebrity Stylist creates a polished & graceful look for Carey Mulligan
Celebrity Hairstyle: "Short hair can be styled in many different ways. I have so much fun working with Carey because we get to play, be adventurous and do something slightly different each time. I was inspired by the 50's pompadour for this event. I wanted her hair to be feminine, polished and gracefully pulled away from the face" says Jenny Cho, Suave Professionals Celebrity Stylist.
How to get Carey Mulligan's hairstyle:
Actress Kirsten Dunst, was shot by Mario Testino for the upcoming V MAGAZINE (issue #64). Inside Dunst discusses her unique friendships with both the Mulleavy sisters of Rodarte and Japanese pop artist Takashi Murakami as well as her upcoming long-awaited film All Good Things. V64 hit newsstands today, March 4, 2010.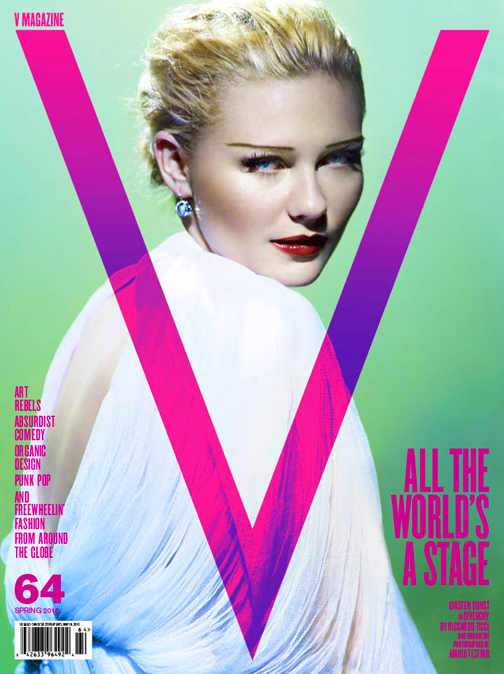 "THE ART OF BEING KIRSTEN DUNST"
Hollywood's bored and beautiful blonde has become an icon for a generation, but this year it's all about reinvention. Art muse, rising director, even serious dramatic actress—you can be anything when you're Kirsten Dunst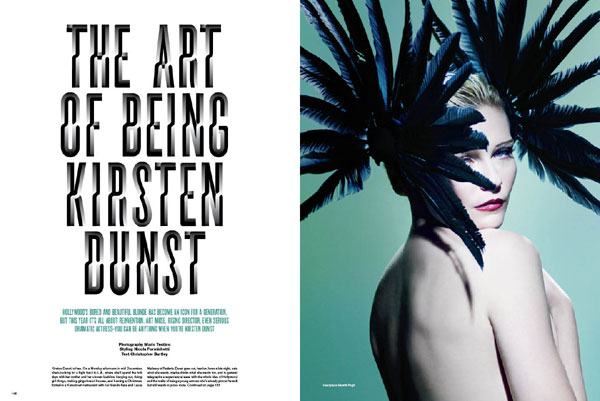 KENZO introduces a new film for its signature FLOWERBYKENZO fragrance.
FLOWERBYKENZO: The world is beautiful: In 2000, KENZO gave the red poppy life and presented the powdery floral fragrance FLOWERBYKENZO to the world. 10 years later, KENZO reinvents its signature with a new ad film. At dawn on the rooftops of Paris, a Japanese fairy appears to shower the city with poppies, transforming the skyline into a celestial field of flowers. She observes as the city comes to life, citizens awakening to find a whimsical playground above them. Directed by Patrick Guedj and introducing Lika Minamoto as the new face of FLOWERBYKENZO.
WATCH: Making Of FlowerByKenzo 2009
CHANEL Celebrity Makeup Artist Kara Yoshimoto Bua worked with Rachel Weisz for her premiere of  The Lovely Bones on Monday, December 7, 2009.
Thanks to CHANEL Beauté Talking Makeup has the scoop on how to get Rachel's makeup look!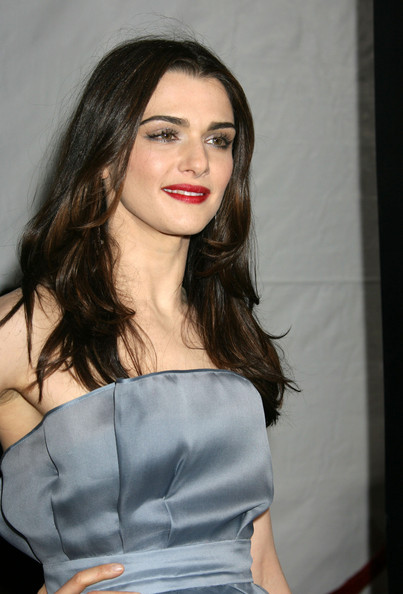 "I was inspired by the colour of Rachel's dress which was calling out for a perfectly red lip! I chose the semi-matte CHANEL Rouge Allure Laque in Dragon. I love this shade because it is a very pigmented blue true red, perfect with Rachel's fair skin, and can be worn very sheer yet give vivid colour. I wanted shimmery soft eyes to be tonal with the colour of the dress so a not to compete with the lips. CHANEL Quadra Eye Shadow in Murano has the most beautiful greenish-grey shimmers that accent Rachel's dark hair and brown eyes. CHANEL Blush Duo Tweed Effect in Tweed Rose gives her a soft hint of colour in the apples of her cheeks. Finally, CHANEL Inimitable Mascara in Noir-Black opens up her eyes by lengthening and separating her already thick lashes without any clumps!"