All Posts Tagged With: "Cheeks"
Summer Makeup: Introducing the NARS Summer 2010 Collection. The NARS Summer 2010 campaign was created and photographed by NARS Founder and Creative Director François Nars. Once again, as with the Spring 2010 collection, Amber Valletta sits at the forefront of the campaign. Her look transformed into François' vision of Catherine Deneuve's character Sèverine in the movie Belle de Jour. "Her character is beautiful and elegant. Her look is effortless—she has an incredible inner sophistication," says François.
On Sunday, April 11th, 2010, CARGO International make-up artist Renée Ryan will be featured on QVC highlighting the very best CARGO products and sharing her famous "tips and tricks." Here's a sneak peak at just one of the products she'll be featuring: CheekActivator.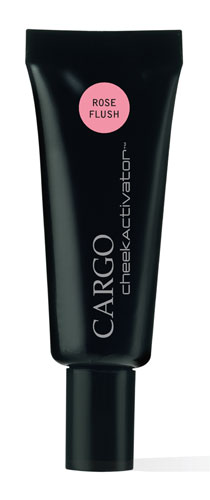 Plumped-up, dewy cheeks are the perfect way to show off – or fake – a summer glow. CARGO's CheekActivator is the ticket! It's a cream blush that is designed to lift and sculpts cheeks while providing a natural rosy look. Featuring skin-energizing minerals and deep tissue hydration technology. With CARGO's CheekActivator you can actually customize your color! The more you rub CheekActivator onto your skin, the more intense the shade becomes!
The NARS So Famous Gift Set ($44) is packed with the perfect trio to achieve a fresh and dewy look for spring: a mini Orgasm Multiple and full-size versions of Deep Throat Blush and Bettina Velvet Matte Lip Pencil. The bold and artistic packaging seen in the Holiday 2009 gift sets returns for Spring 2010 with casing that is as playful and chic on the outside as the products within. Focusing on cheeks and lips, these portable products are a must-have for any beach bag; the essentials for highlighting a clean, sun-kissed glow.
Availability: currently available exclusively at Sephora and sephora.com
Are you looking for a fresh, glamorous look to brush off those winter days? Elizabeth Arden's NEW Spring/Summer 2010 Makeup Collection might be for you. Here are the highlight of their latest additions:
Pure Finish Mineral Bronzing Powder: This new formula conditions skin with fresh-ground, micro-light minerals that give you a beautiful natural glow, perfect for any summer day. The compact also comes with a collapsible kabuki brush, a must-have for every makeup bag.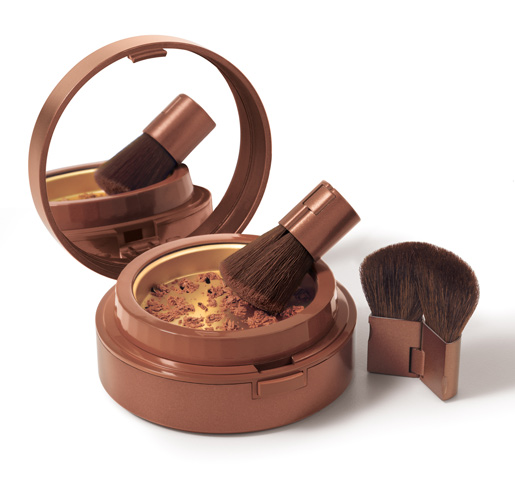 NEW NARS Orgasm Illuminator: Sheer, weightless fluid that instantly makes skin refreshed, radiant and glowing, the ORGASM ILLUMINATOR is a new product category for NARS. Flecks of gold, peach and pink shimmer softly diffuse light, melting into the skin to allow natural luminosity to shine through. It joins the cult-followed Orgasm franchise which includes Blush, Lip Gloss, Nail Polish and The Multiple.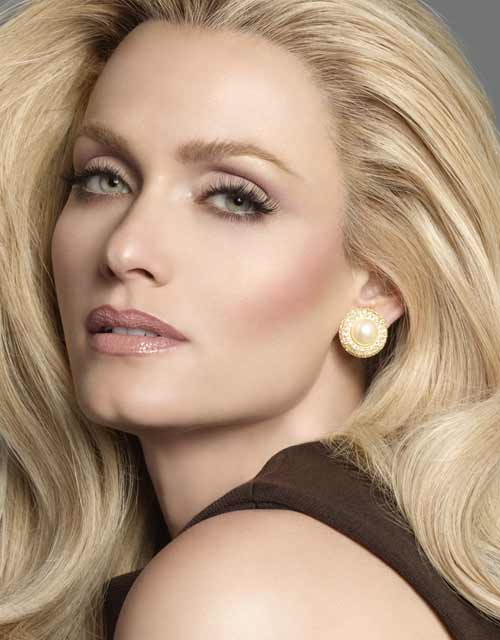 Amber Valletta for NARS Cosmetics
Revered by makeup artists, celebrities and consumers worldwide, NARS Orgasm products have been the recipient of numerous beauty accolades. Founder and Creative Director François Nars chose supermodel and long-time friend Amber Valletta to be the face of the product for the campaign. Additionally, the Orgasm Illuminator was used to create the looks backstage at many of the Spring/Summer 2010 Fashion Shows including 3.1 phillip lim, Marchesa and Thakoon.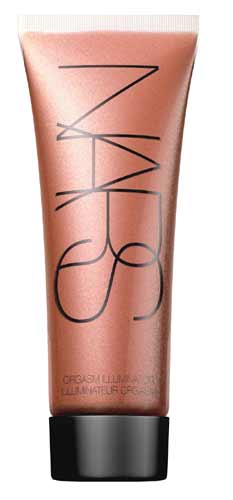 NARS ORGASM ILLUMINATOR contains raspberry and black currant; bisabolol; Indian Frankincense, Panthenol and Sodium Hyaluronate. It is non-comedogenic.
Price: $29.00 – 1.1 Oz. 30ml
Availability: Sephora.com
See more Amber Valletta behind the scene photos for the NARS Orgasm Illuminator ad campaign.
Actress Ali Larter made her mark looking absolutely stunning at the Friends Without Borders Gala in Los Angeles. Ali was absolutely glowing in a creamy beige dress from Calvin Klein.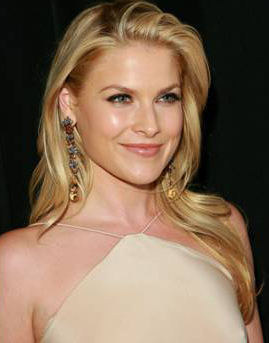 Here is how to get Ali Larter's red carpet makeup look thanks to mark Celebrity Makeup Artist Mai Quynh!
Eyes
"I used mark Keep It Going Longwear Eye Liner in Solid Gold (available Spring 2010) to rim the bottom of her eyes, and Jet Set to line her top eyelid. Next, I mixed mark I-mark Custom Pick Eyeshadows in Corset and Java and applied them on her lids using the mark All Over Eye Shadow Brush. I finished with mark Make It Big Mascara in Raven."
CHANEL Celebrity Makeup Artist Kara Yoshimoto Bua worked with Rachel Weisz for her premiere of  The Lovely Bones on Monday, December 7, 2009.
Thanks to CHANEL Beauté Talking Makeup has the scoop on how to get Rachel's makeup look!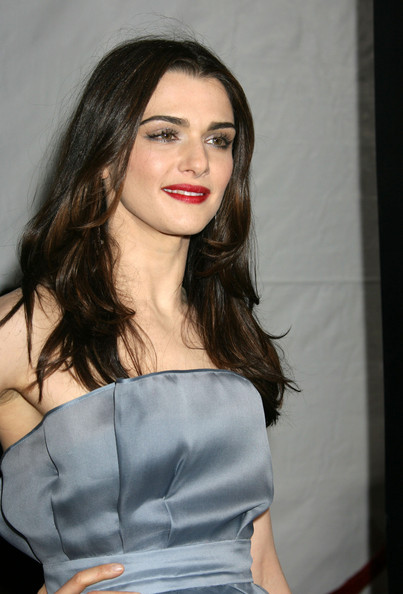 "I was inspired by the colour of Rachel's dress which was calling out for a perfectly red lip! I chose the semi-matte CHANEL Rouge Allure Laque in Dragon. I love this shade because it is a very pigmented blue true red, perfect with Rachel's fair skin, and can be worn very sheer yet give vivid colour. I wanted shimmery soft eyes to be tonal with the colour of the dress so a not to compete with the lips. CHANEL Quadra Eye Shadow in Murano has the most beautiful greenish-grey shimmers that accent Rachel's dark hair and brown eyes. CHANEL Blush Duo Tweed Effect in Tweed Rose gives her a soft hint of colour in the apples of her cheeks. Finally, CHANEL Inimitable Mascara in Noir-Black opens up her eyes by lengthening and separating her already thick lashes without any clumps!"
Get The Look: Actress Nikki Reed made her mark last night on the NYC red carpet premiere of The Twilight Saga: New Moon, along with costar Kristen Stewart. mark Celebrity Makeup Artist Jamie Greenberg spills her top secret tips to create Nikki's understated, yet elegant look.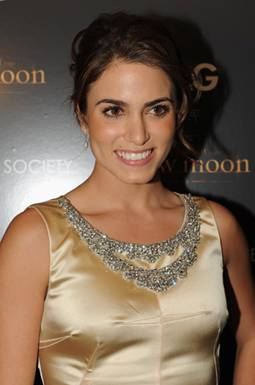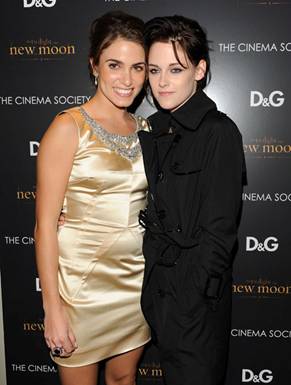 Jamie Greenberg Explains How to Get Nikki's Radiant look:
Eyes: "Nikki has gorgeous dark eyes that I really wanted to play up. I started by smudging mark Eyemarker Color On Line in Java along her upper lash line, followed by two coats of mark Scanda-Lash Hook Up Mascara on the top lashes. For her bottom lashes, I took the tip of the mascara wand and carefully coated each lash for definition, then brushed it out with the wand for separation. I finished by applying mark I-mark Custom Pick Eyeshadow in Nomadic to her lids and Fairy Dust in her crease."
Celebrity makeup artist Vanessa Scali transformed the already beautiful "Twilight" star Ashley Greene into a gorgeous vision at last night's "New Moon" premiere in Los Angeles. "The look was classic 60's," reports Vanessa. "Well-defined eyes with lots of lashes, a strong brow and clean skin with subtle pink/coral cheeks and lips."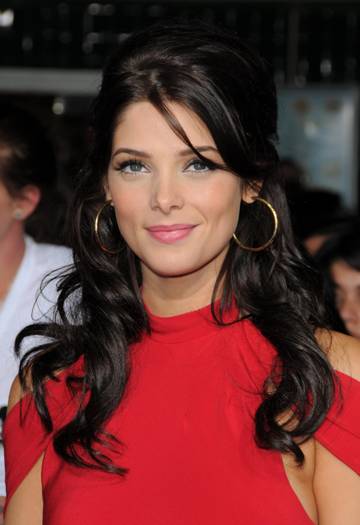 How to get Ashley Greene's makeup look at the "New Moon" Premiere:
To start, Vanessa evened out Ashley's "nearly flawless skin" with Lancôme's Effacernes concealer in Light Bisque underneath the eyes. "It gives clean, fresh, flawless coverage," she said. Bobbi Brown's Foundation Stick followed. Lancôme's Blush Subtil in Shimmer Pink Pool topped the apples of the cheeks.
Introducing the Romantic Collection for Fall 2009 and the Golden Beams Collection for Holiday 2009: two new collections showcasing new colours, new attitude and new direction. Inspired by Dolce & Gabbana's gravitation toward surrealism, each palette embraces a bold insouciance and a sexy spontaneity that challenges the archetypal face of beauty with the revolutionary Dolce & Gabbana aesthetic.
Created for the Dolce & Gabbana woman who seeks a look that's at once disarmingly assertive and simultaneously seductive, The Make Up captures implicit femininity and explicit sensuality, specially designed for the woman who chooses a life of passion, full-on glamour and ultimate luxury. She aspires to perfection and achieves it; takes risks and succeeds.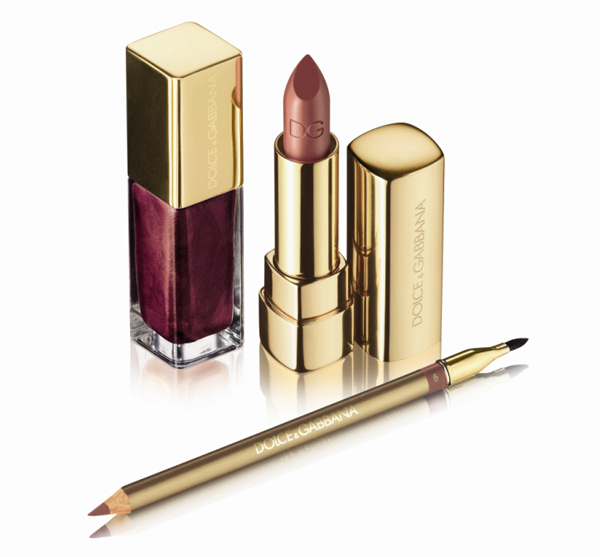 The Romantic Collection – Fall 2009
Inspired by Surrealism, the Dolce & Gabbana A/W 09 runway collection echoes both revolutionary sensibility and rebellious spirit. Just as the Surrealists eschewed the conventional to embrace the unpredictable and explore the unimaginable, Dolce & Gabbana break the rules both on the runway and with a new collection of Make Up for fall, tracing the fine line between dreams and reality to create an innovative glamour that teases and provokes.
"We worship the surrealists; they pushed the limits-and proved that anything is possible," says Stefano Gabbana, "With the Romantic Collection, the idea is to break away from the expected to transform beauty, creating a look that is about ultimate fantasy."