All Posts Tagged With: "Cargo"
The ever beautiful and recently slimmed down Jennifer Hudson recently got together with Sam Fine, celebrity makeup artist and creator of The Basics of Beauty, for a shoot showing off her gorgeous new look. Here, Sam shares with us his insider advice on how you can achieve this flawless and glowing face at home with just a few easy steps.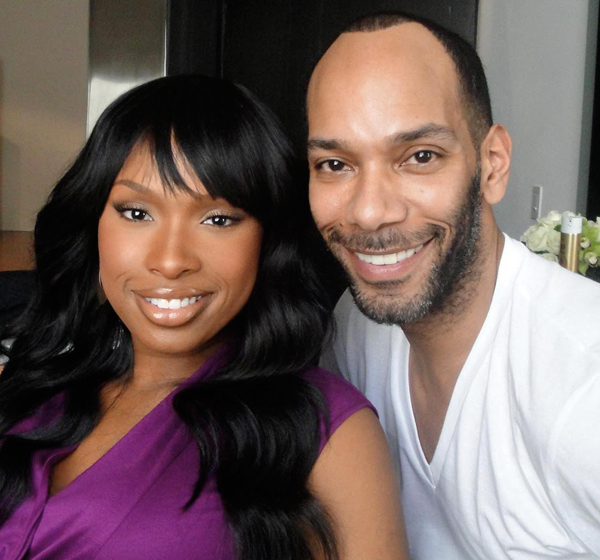 L To R: Jennifer Hudson and Sam Fine
Makeup Tutorial
Coverage: Every great look begins great coverage. Jennifer has beautiful skin, but like many women of color, she has varied tones. I use foundation to unify those varying tones. One of my favorites is the Queen Collection Natural Hue Compact Foundation because it's cream- to- powder, so it dries down to a powdery finish and looks really natural.
On Sunday, April 11th, 2010, CARGO International make-up artist Renée Ryan will be featured on QVC highlighting the very best CARGO products and sharing her famous "tips and tricks." Here's a sneak peak at just one of the products she'll be featuring: CheekActivator.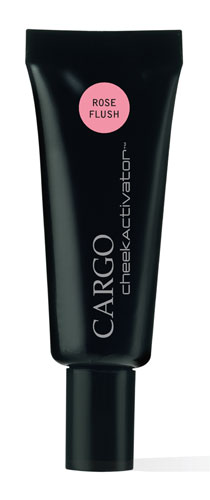 Plumped-up, dewy cheeks are the perfect way to show off – or fake – a summer glow. CARGO's CheekActivator is the ticket! It's a cream blush that is designed to lift and sculpts cheeks while providing a natural rosy look. Featuring skin-energizing minerals and deep tissue hydration technology. With CARGO's CheekActivator you can actually customize your color! The more you rub CheekActivator onto your skin, the more intense the shade becomes!
Oscars 2010: From glowing skin to smoky eyes and perfect pouts, stunning stars turned heads on March 7th at the 82nd Annual Academy Awards in Hollywood. Helping perfect those looks was Bruce Grayson, makeup department head for the Academy Awards. As the lead artist for the Academy Awards, Grayson works with Hollywood's top talents and is an expert at creating an award-winning look – and now he's sharing his star-worthy tips for getting celebrity gorgeous at home!


Bruce Grayson
Tip #1: Prep Your Skin
It's important to prep your skin a few days before a big event. In addition to drinking lots of water and eating a healthy diet, the key to glowing skin is following a strict skincare regimen. For pre-event prep, try the Olay Professional Pro-X Intensive Firming Treatment ($62) – this two step kit combines a hydrating mask and tightening serum. Packed with an effective blend of anti-aging ingredients, it works to firm skin by helping restore its natural fullness, elasticity and tension. In just five days skin looks significantly younger and firmer!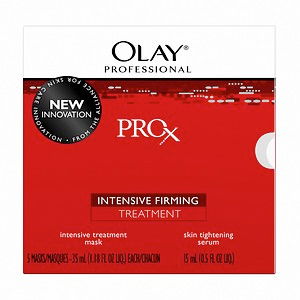 Terri Seymour at the Elton John Annual Oscar Party 2010: Makeup by Celebrity Makeup Artist Melissa Walsh.
"This is how I did Terri Seymour's makeup this afternoon for Elton John's annual Oscar party for his his Aids Foundation – if you aren't going to the actual Academy Awards ceremony this is the place to be!"-Melissa Walsh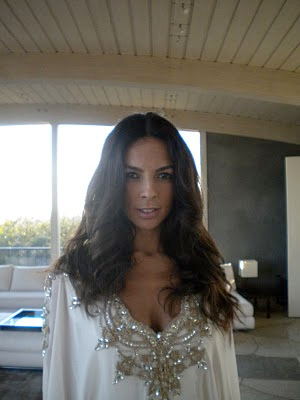 Base: Smooth Hourglass Cosmetics Fluid Veil evenly over the whole face blending out from the middle and downwards.
Under eyes: Dot a little Smashbox Photo-Op Eye Brightener under the eyes to brighten.
At this year's Emmy Awards, Vanessa Williams went for all-out glamour. She chose a dress with lots of color and her hair was down, long and loose, for the first time in three years. To balance out the look, legendary makeup artist Sam Fine focused on a flawless skin with a pop of color in the cheeks and lips.
"It all starts with great skin," says Fine. "It's a long night, with long hours and we don't get to go with them. Foundation and powder are so important." 
To get Vanessa's great face, Sam started with cream foundation. "Cream foundation will last throughout the night," states Sam. Next, he used bronzer to contour the face, drawing attention to each feature.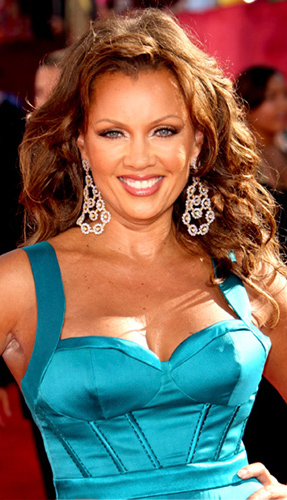 Vanessa's dress made Fine to do a little shopping. "Because Vanessa's dress choice was such a strong color, this forced me to re-address the neutrals I had in my kit," admits Fine. "I wanted to go for a little more color in the cheek, as well as the lip, so I needed to find the perfect coral-pink shade, because true pink can be hard to wear."
Whitney Port Goes Green: Fashion Designer and Star of The City Joins the PlantLove Movement Trendsetter and Hollywood starlet is CARGO's newest celebrity designer.
Whitney Port, star of MTV's The City, is quickly becoming the style icon of her generation. Model, stylist and clothing designer, Whitney Port is now taking her design career beyond a role at Diane von Furstenberg, to the world of beauty.
New York Post's Page Six Magazine recently dubbed Ms. Port "The New Carrie Bradshaw" because of her extraordinary style and glamour. Always on the cutting edge, Ms. Port has now partnered with CARGO PlantLove, the trailblazing prestige beauty brand leading the eco-movement, to design her perfect shade of lipstick. Whitney Port joins the ranks of fellow celebrity lipstick designers Courteney Cox, Evangeline Lilly, Angie Harmon and Denise Richards, to name a few. Each one of these women has partnered with CARGO because of the importance they place on protecting our planet and helping others. Importantly, CARGO will be donating two dollars from the sale of every lipstick to St. Jude Children's Research Hospital, the world's premier pediatric cancer research center.
Talking Makeup is excited to announce the winner of CARGO blu_ray High Definition Lip Gloss in Halifax Giveaway!

The winner is chyld from Canada. Congrats!
Watch Marta's video blog for today presenting the CARGO blu_ray High Definition Lip Gloss in Halifax Giveaway! Value: $24.

Instructions:
1. You must be a subscriber of Talking Makeup's You Tube Channel. CLICK HERE to subscribe!
2. Leave a comment.
3. US and Canada shipping address only!
CARGO blu_ray High Definition Lip Gloss in Halifax giveaway ends: Friday 4/24//2009.
About CARGO blu_ray High Definition Lip Gloss: A lip gloss created specifically for high-definition filming.
Mother's Day is approaching so we wanted to give you few beauty gift ideas for that very special Mom.
CARGO PlantLove Lipstick designed by celebrity moms, such as: Denise Richards, Kim Raver, and Angie Harmon and named after their children. Once mom opens her biodegradable PLA (corn based plastic) packaged tube of lipstick she can plant the outer packaging to create her very own garden of flowers. Additionally, $2.00 from each tube sold also goes to St. Jude's Children's Research Hospital. Price: $20, at Sephora and Sephora.com. Price: $20.
June Jacobs Better Love Naturel: This Mother's Day, love is in the air and you can actually smell it. June Jacobs is proud to to unveil her new captivating new fragrance, a musky floral that is pure and untouched by preservatives. This fragrance is especially close to June's heart as she and her daughter, Rochelle, worked on this formula together. Available at: www.junejacobs.com . Price: $90.
theBalm Sexy Mama is a virtually invisible powder, with revolutionary, tiny oil absorbing spheres to remove shine, leaving her with a soft, silky matte finish. Available at Sephora and Sephora.com. Price: $18.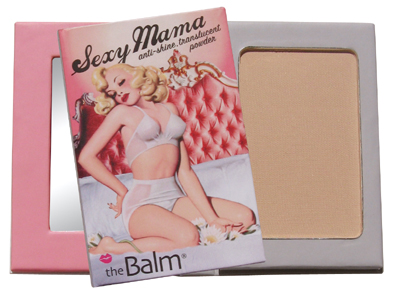 Annick Goutal Les Soliflores Limited Edition Collection a collection of floral fragrances that represents the five favorite florals of both Camille Goutal and her mother Annick. The collection includes fragrances in the following florals: La Violette, Le Jasmine, Neroli (Orange Blossom), Le Chèvrefeuille (Honeysuckle), Le Muguet (Lily of the Valley). Available at Saks Fifth Avenue. Price: $400.
Philosophy Breakfast In Bed a sweet scented shampoo, shower gel, and bubble bath in: Cafe au Lait, Fresh Cream, and Belgian Waffles. Available at: www.sephora.com . Price: $30.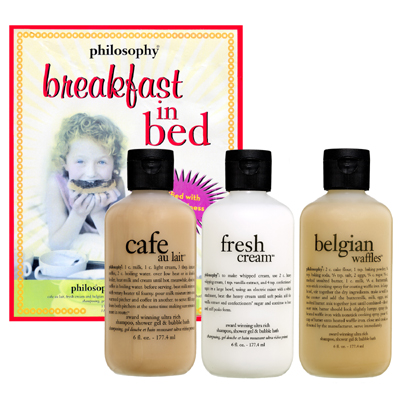 Go Zero Biolage Mother's Day Gift Sets-Biolage has joined the Conservation Fund's Go Zero campaign in its effort to combat global warming with 100% recyclable gift sets, and BIOLAGE is also making a donation to the charity for each gift set sold. Each set contains a shampoo and conditioner and a limited edition body balm. Available at hair salons nationwide. To locate a Biolage salon, please log onto www.biolage.com or call 1.800.MATRIX. Price: $26.00 for each set.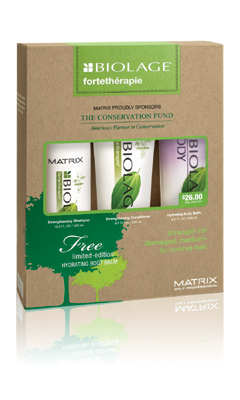 Molton Brown relaxing yuan zhi bath & shower and relaxing yuan zhi sleep mist: Yuan zhi, a wild South China plant, is used traditionally to balance energy (Chi) and soothe the spirit. This richly moisturizing bath formula and sleep mist combats stress and promotes peaceful sleep. Available at: www.moltonbrown.com . Price: $28 for Bath Gel. $44 for Sleep Mist.
Darphin Facial Kits: No need for mom to hop a flight to Paris to indulge in a Darphin signature spa experience. Introducing the first ever Darphin Spa Facial Kits, perfect for giving your mom a little bit of luxury with no appointment needed. The Calming Cocoon and instant Firming Kits are perfect for the mom who wants to relax. Available at: www.darphin.com . Price: $120-$135.
Earth Day is just around the corner (April 22nd), now you can too help celebrate with CARGO PlantLove Lipstick. The new celebrity PlantLove shades have been created by celebrity mothers, Kim Raver, Angie Harmon, and Denise Richards-all of which care about their children as much as they care about our earth and joined forces with CARGO to help make the world more beautiful and earth friendly place.

Lola by Denise Richards, CARGO PlantLove Lipstick.
CARGO PlantLove is a revolutionary lipstick containing a lipstick tube made entirely out of corn, a renewable and abundant resource. The outer carton is also made of flower paper embedded with real flower seeds, which are plantable, so they allow you to give more green back to earth. $2 from each tube sold is donated to St. Jude's Pediatrics Research Hospital.

Grace by Angie Harmon-CARGO PlantLove Lipstick.
Price: $20, available at Sephora and sephora.com