All Posts Tagged With: "Vanessa Williams"
At this year's Emmy Awards, Vanessa Williams went for all-out glamour. She chose a dress with lots of color and her hair was down, long and loose, for the first time in three years. To balance out the look, legendary makeup artist Sam Fine focused on a flawless skin with a pop of color in the cheeks and lips.
"It all starts with great skin," says Fine. "It's a long night, with long hours and we don't get to go with them. Foundation and powder are so important." 
To get Vanessa's great face, Sam started with cream foundation. "Cream foundation will last throughout the night," states Sam. Next, he used bronzer to contour the face, drawing attention to each feature.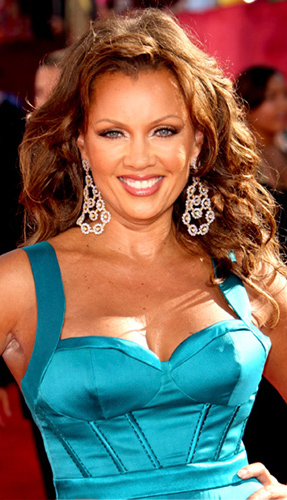 Vanessa's dress made Fine to do a little shopping. "Because Vanessa's dress choice was such a strong color, this forced me to re-address the neutrals I had in my kit," admits Fine. "I wanted to go for a little more color in the cheek, as well as the lip, so I needed to find the perfect coral-pink shade, because true pink can be hard to wear."
I couldn't be more excited today sharing with you my interview with fabulous Vanessa Williams!
Vanessa Williams doesn't need too many introductions but here is why she is so great: Vanessa is a singer, songwriter and actress. She made history on September 17, 1983 when she became the first woman of African descent to be crowned Miss America. Williams then launched a career as an entertainer, earning Grammy, Emmy, and Tony Award nominations.
Vanessa Williams is also known for her role of Wilhelmina Slater on the hit TV series: Ugly Betty which has been renewed by ABC for a fourth season, and will air on Friday nights at 9:00PM Eastern/8:00PM Central starting Friday October 9, 2009.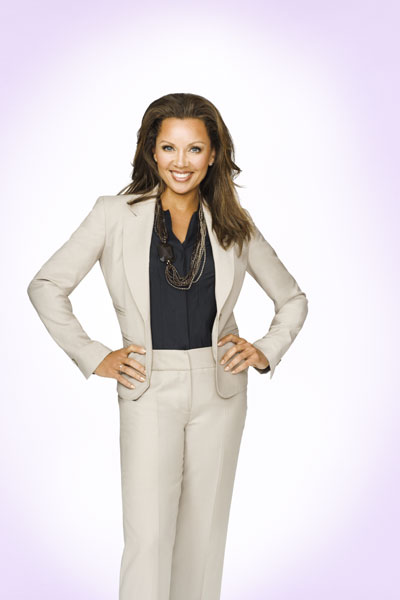 In this interview Vanessa Williams talks to Marta Walsh about the BOTOX® Cosmetic: Express Success" campaign. Gives advice to women considering BOTOX® Cosmetic for the first time. Lists her favorite skincare products for face and body. Gives us a sneak peek into her makeup bag. And shares some of her future projects.
Marta Walsh: What is the most memorable moment of your career?
Vanessa Williams: It would have to be my opening night on Broadway "Kiss of the Spider Woman" (1994). As a musical theater major, it was the ultimate success!
Iman and Vanessa Williams hit the red carpet at the launch party of their stylist, Sam Fine, for his DVD "The Basics of Beauty." Plus, Vanessa reacts to being chosen as one of TV One's hottest bachelorettes.
Watch video (just click image below) by Access Hollywood of Sam Fine at the launch of his DVD, Basics of Beauty on June 18th 2009 at The Warren-Tricomi Salon at The Plaza!
Talking Makeup is glad to share with you some images from last night's Sam Fine Basics of Beauty DVD event hosted by IMAN at the Warren-Tricomi Salon at The Plaza (June 18th 2009)!

From Left: Vanessa Williams, Sam Fine, Lisa Iran

From Left: IMAN, Sam Fine, Deborah Cox, Vanessa Williams
Everyone was sipping on NUVO sparkling Liqueur cocktails like the Iman Tonic, the Sam Fine Sparkling Sunset, and the Fine Basic Beauty (vodka on the rocks). Attendees included Vanessa Williams, Deborah Cox, Taraji P. Henson, RuPaul, and Wendy Williams!

Sam Fine and Taraji P. Henson
In honor of working women who have helped make BOTOX Cosmetic (Botulinum Toxin Type A) the most popular physician-administered aesthetic treatment for the last seven years, Allergan, Inc. just launched the "BOTOX Cosmetic: Express Success" charitable education campaign. Spearheaded by actress and singer Vanessa Williams, the campaign will benefit the not-for-profit Dress for Success, an organization that helps disadvantaged women succeed in the workforce, through a $250,000 donation from Allergan.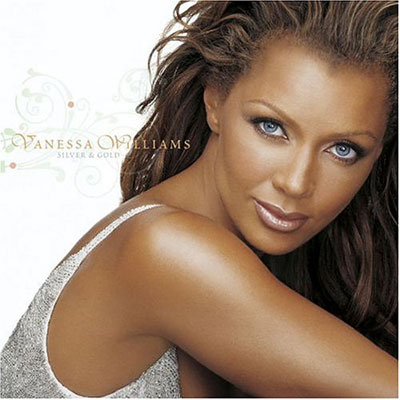 Allergan is donating $2 to Dress for Success on behalf of each of the first 25,000 people who visit and register on the campaign Web site, www.ExpressSuccessCampaign.com  click to Get Involved!
When pledging support on the ExpressSuccessCampaign.com Web site, you also can enter to WIN a trip for two to New York City to have lunch with Vanessa Williams, read Vanessa's personal blog as well as get interview and workplace tips.  This is such am amazing opportunty!