All Posts Tagged With: "Ugly Betty"
I couldn't be more excited today sharing with you my interview with fabulous Vanessa Williams!
Vanessa Williams doesn't need too many introductions but here is why she is so great: Vanessa is a singer, songwriter and actress. She made history on September 17, 1983 when she became the first woman of African descent to be crowned Miss America. Williams then launched a career as an entertainer, earning Grammy, Emmy, and Tony Award nominations.
Vanessa Williams is also known for her role of Wilhelmina Slater on the hit TV series: Ugly Betty which has been renewed by ABC for a fourth season, and will air on Friday nights at 9:00PM Eastern/8:00PM Central starting Friday October 9, 2009.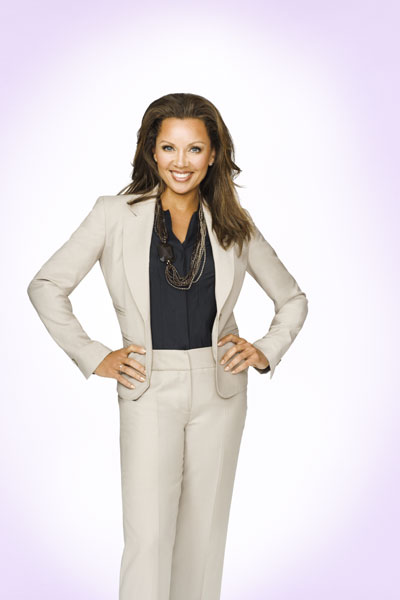 In this interview Vanessa Williams talks to Marta Walsh about the BOTOX® Cosmetic: Express Success" campaign. Gives advice to women considering BOTOX® Cosmetic for the first time. Lists her favorite skincare products for face and body. Gives us a sneak peek into her makeup bag. And shares some of her future projects.
Marta Walsh: What is the most memorable moment of your career?
Vanessa Williams: It would have to be my opening night on Broadway "Kiss of the Spider Woman" (1994). As a musical theater major, it was the ultimate success!
In honor of working women who have helped make BOTOX Cosmetic (Botulinum Toxin Type A) the most popular physician-administered aesthetic treatment for the last seven years, Allergan, Inc. just launched the "BOTOX Cosmetic: Express Success" charitable education campaign. Spearheaded by actress and singer Vanessa Williams, the campaign will benefit the not-for-profit Dress for Success, an organization that helps disadvantaged women succeed in the workforce, through a $250,000 donation from Allergan.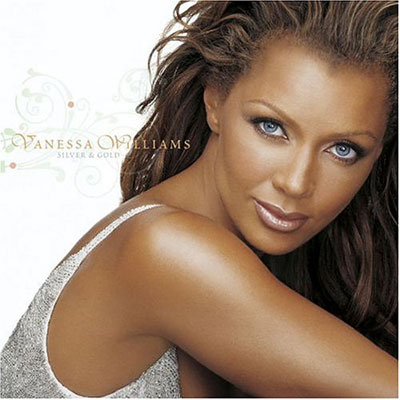 Allergan is donating $2 to Dress for Success on behalf of each of the first 25,000 people who visit and register on the campaign Web site, www.ExpressSuccessCampaign.com  click to Get Involved!
When pledging support on the ExpressSuccessCampaign.com Web site, you also can enter to WIN a trip for two to New York City to have lunch with Vanessa Williams, read Vanessa's personal blog as well as get interview and workplace tips.  This is such am amazing opportunty!
MAC Cosmetics provides artistry and product support to numerous films, television shows, theatrical productions and performances around the world. In addition to supporting such shows as Mad Men, Gossip Girl and Ugly Betty, MAC is also the official makeup of Cirque du Soleil.
One of the latest projects is the film production of Twilight, the highly anticipated, #1 New York Times Bestselling book by Stephenie Meyer brought to life. With over 17 million books in print, these books are a cultural phenomenon.
The movie Twilight, is scheduled to premiere in November 21, 2008.
Below is an interview with Makeup Department Head Jeanne Van Phue with some insight into the makeup direction of the movie.
Q: What was the process for creating the various characters' looks?
A: Katherine Hardwicke, the director, and I have previously worked together on a movie called "Lords of Dogtown," so we know each other very well. I began by preparing sketches of my vision, keeping in mind the descriptions Stephanie Myers (Twilight's Author) set forth in the books.
Bella's (Kristen Stewart's character) description in the novel is very pale and extremely beautiful with large chocolate brown eyes, so she wore colored lenses every day. I also pictured her as a natural beauty, which is exactly what Kristen is. I used a light hand while applying all neutral colors to make her look as though she had no makeup on.
Edward's (Robert Pattinson's character) description in the novel is impossibly handsome almost god-like. His skin is marble-pale, hard as stone and ice cold, but perfect and flawless. Edwards' eyes are described as topaz colored when he is normal and black like onyx, when hungry.
Talking Makeup has the scoop to who would be styling the tresses of actress America Ferrera and Rose Byrne for the 60th Annual Emmy Awards.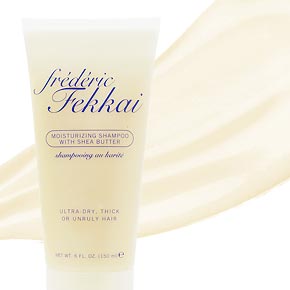 Looks like Fekkai stylists Adir Abergel and Daniel Howell are working with Fekkai this year to tame the tresses of the following fabulous celebrities: America Ferrera and Rose Byrne.

America Ferrera.

Rose Byrne.
Hollywood starlets know that it's all about glamorous hair when it comes to the red carpet. This year for the 2008 Emmy Awards, two of the industry's most sought after hair stylists, Adir Abergel and Daniel Howell, have chosen to work with Fekkai to create award winning hair. Daniel Howell will tend to the tresses of America Ferrera, Ugly Betty nominee and Adir Abergel will style Rose Byrne locks, attending for Damages.
Ugly Betty star Becki Newton gives us a sneak peak at Porter Grey's fall collection on the "Late Night With Conan O'Brien" Show.
Porter's Grey's silk skirt retails for $305. Porter Grey's silk v-neck top retails for $225. For more information about Porter Grey's please visit www.portergrey.com .