All Posts Tagged With: "Stephenie Meyer"
Get The Look: Ashley Greene's makeup from the 2010 Teen Choice Awards! Miss Greene is best known for playing Alice Cullen in the film adaptations of Stephenie Meyer's Twilight novels.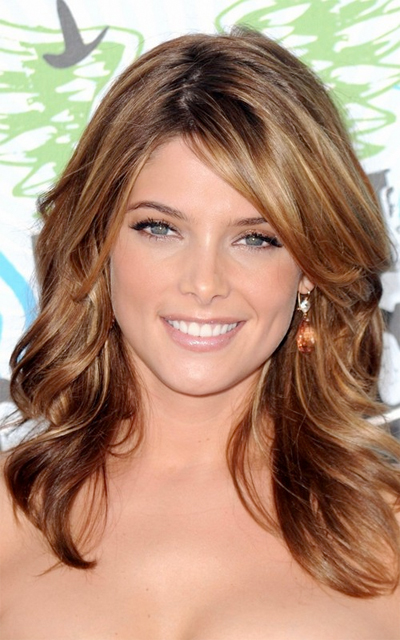 How To Get Ashley Greene's Makeup Look with mark Cosmetics:
MAC Cosmetics provides artistry and product support to numerous films, television shows, theatrical productions and performances around the world. In addition to supporting such shows as Mad Men, Gossip Girl and Ugly Betty, MAC is also the official makeup of Cirque du Soleil.
One of the latest projects is the film production of Twilight, the highly anticipated, #1 New York Times Bestselling book by Stephenie Meyer brought to life. With over 17 million books in print, these books are a cultural phenomenon.
The movie Twilight, is scheduled to premiere in November 21, 2008.
Below is an interview with Makeup Department Head Jeanne Van Phue with some insight into the makeup direction of the movie.
Q: What was the process for creating the various characters' looks?
A: Katherine Hardwicke, the director, and I have previously worked together on a movie called "Lords of Dogtown," so we know each other very well. I began by preparing sketches of my vision, keeping in mind the descriptions Stephanie Myers (Twilight's Author) set forth in the books.
Bella's (Kristen Stewart's character) description in the novel is very pale and extremely beautiful with large chocolate brown eyes, so she wore colored lenses every day. I also pictured her as a natural beauty, which is exactly what Kristen is. I used a light hand while applying all neutral colors to make her look as though she had no makeup on.
Edward's (Robert Pattinson's character) description in the novel is impossibly handsome almost god-like. His skin is marble-pale, hard as stone and ice cold, but perfect and flawless. Edwards' eyes are described as topaz colored when he is normal and black like onyx, when hungry.