In honor of working women who have helped make BOTOX Cosmetic (Botulinum Toxin Type A) the most popular physician-administered aesthetic treatment for the last seven years, Allergan, Inc. just launched the "BOTOX Cosmetic: Express Success" charitable education campaign. Spearheaded by actress and singer Vanessa Williams, the campaign will benefit the not-for-profit Dress for Success, an organization that helps disadvantaged women succeed in the workforce, through a $250,000 donation from Allergan.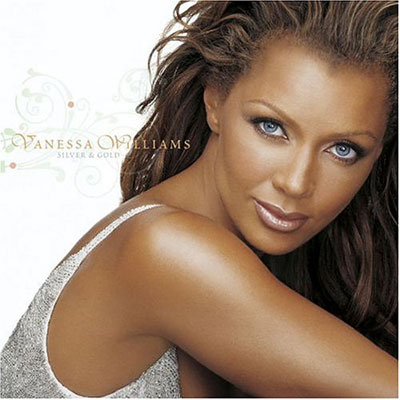 Allergan is donating $2 to Dress for Success on behalf of each of the first 25,000 people who visit and register on the campaign Web site, www.ExpressSuccessCampaign.com  click to Get Involved!
When pledging support on the ExpressSuccessCampaign.com Web site, you also can enter to WIN a trip for two to New York City to have lunch with Vanessa Williams, read Vanessa's personal blog as well as get interview and workplace tips.  This is such am amazing opportunty!
About Vanessa Williams: Vanessa Williams has achieved success in every area of entertainment, including the worlds of music, theatre, film and television. She has sold millions of albums, earning multiple Grammy Award nominations and countless other awards and honors. She has starred in numerous films, television and Broadway productions and has won or been nominated for the Emmy , Golden Globe and Screen Actors Guild awards and has won two NAACP Image Awards for her role as the deliciously wicked Wilhelmina Slater on the hit ABC series, "Ugly Betty." Concord Records will release her 13th album, "The Real Thing" in June and she recently appeared in the box-office hit, "Hannah Montana: The Movie."
About Allergan, Inc.: Founded in 1950, Allergan, Inc., with headquarters in Irvine, California, is a multi-specialty health care company that discovers, develops and commercializes innovative pharmaceuticals, biologics and medical devices that enable people to live life to its greatest potential – to see more clearly, move more freely, express themselves more fully. The Company employs more than 8,000 people worldwide operates state-of-the-art R&D facilities and world-class manufacturing plants. In addition to its discovery-todevelopment research organization, Allergan has global marketing and sales capabilities with a presence in more than 100 countries.
About Dress for Success: Dress for Success is an international not-for-profit organization that promotes the economic independence of disadvantaged women by providing professional attire, a network of support and the career development tools to help women thrive in work and in life. Since starting operations in 1997, Dress for Success has expanded to more than 90 cities in the U.S., Canada, Mexico, the Netherlands, New Zealand, Poland, the UK and the West Indies. To date, Dress for Success has helped more than 500,000 women work towards self-sufficiency. Visit http://www.dressforsuccess.org  to learn more.